Focus and Scope
Tujuan jurnal ini adalah untuk menerbitkan penelitian berkualitas tinggi dalam pendidikan matematika termasuk pengajaran dan pembelajaran, pengajaran, pengembangan kurikulum, lingkungan belajar, pendidikan guru, teknologi pendidikan, perkembangan pendidikan, dari berbagai jenis penelitian seperti survei, penelitian dan pengembangan, eksperimental penelitian, penelitian tindakan kelas, dll.
Section Policies
Articles
Editors
| | | |
| --- | --- | --- |
| Open Submissions | Indexed | Peer Reviewed |
Peer Review Process
Anggota dewan penasihat editorial Jurnal Pendidikan Matematika Raflesia berasal dari universitas guru-perguruan tinggi. Artikel-artikel yang dikirim ke Journal selalu ditinjau oleh dua anggota Dewan Penasihat Editorial (single blind peer review), dan dalam beberapa kasus, jika perlu, oleh pengulas eksternal lainnya. Keputusan publikasi artikel tergantung pada laporan evaluasi dari anggota Dewan Penasihat Editorial. Proses evaluasi artikel memakan waktu sekitar enam bulan. Semua komentar dari pengulas harus dipertimbangkan dengan serius, jika tidak jurnal tidak dapat menjamin penerbitan naskah.
Open Access Policy
This journal provides immediate open access to its content on the principle that making research freely available to the public supports a greater global exchange of knowledge.
Archiving
Jurnal ini menggunakan sistem LOCKSS untuk membuat sistem pengarsipan terdistribusi di antara perpustakaan yang berpartisipasi dan memungkinkan perpustakaan tersebut untuk membuat arsip permanen jurnal untuk tujuan pelestarian dan restorasi. Lebih...
Publication Ethics and Malpractice Statement
Bagian A: Publikasi dan kepengarangan 
Semua makalah yang diajukan tunduk pada proses peer-review yang ketat oleh setidaknya dua pengulas internasional yang ahli dalam bidang makalah tertentu.

Proses review adalah blind peer review.

Faktor-faktor yang dipertimbangkan dalam ulasan adalah relevansi, kesehatan, signifikansi, orisinalitas, keterbacaan, dan bahasa.

Keputusan yang mungkin termasuk penerimaan, penerimaan dengan revisi, atau penolakan.

Jika penulis didorong untuk merevisi dan mengirimkan kembali kiriman, tidak ada jaminan bahwa kiriman yang direvisi akan diterima.

Artikel yang ditolak tidak akan ditinjau ulang.

Penerimaan makalah dibatasi oleh persyaratan hukum yang akan berlaku terkait pencemaran nama baik, pelanggaran hak cipta, dan plagiarisme.

Tidak ada penelitian yang dapat dimasukkan dalam lebih dari satu publikasi. 
Bagian B: Tanggung jawab penulis
Authors must certify that their manuscripts are their original work.
Authors must certify that the manuscript has not previously been published elsewhere.
Authors must certify that the manuscript is not currently being considered for publication elsewhere. 
Authors must participate in the peer review process. 
Authors are obliged to provide retractions or corrections of mistakes.
All Authors mentioned in the paper must have significantly contributed to the research.
Authors must state that all data in the paper are real and authentic.
Authors must notify the Editors of any conflicts of interest.
Authors must identify all sources used in the creation of their manuscript.
Authors must report any errors they discover in their published paper to the Editors. 
Section C: Reviewers' responsibilities
Reviewers should keep all information regarding papers confidential and treat them as privileged information. 
Reviews should be conducted objectively, with no personal criticism of the author
Reviewers should express their views clearly with supporting arguments
Reviewers should identify relevant published work that has not been cited by the authors.
Reviewers should also call to the Editor in Chief's attention any substantial similarity or overlap between the manuscript under consideration and any other published paper of which they have personal knowledge.
Reviewers should not review manuscripts in which they have conflicts of interest resulting from competitive, collaborative, or other relationships or connections with any of the authors, companies, or institutions connected to the papers. 
Section D: Editors' responsibilities
Editors have complete responsibility and authority to reject/accept an article.
Editors are responsible for the contents and overall quality of the publication.
Editors should always consider the needs of the authors and the readers when attempting to improve the publication.
Editors should guarantee the quality of the papers and the integrity of the academic record.
Editors should publish errata pages or make corrections when needed.
Editors should have a clear picture of a research's funding sources.
Editors should base their decisions solely one the papers' importance, originality, clarity and relevance to publication's scope.
Editors should not reverse their decisions nor overturn the ones of previous editors without serious reason. 
Editors should preserve the anonymity of reviewers. 

Editor harus memastikan bahwa semua materi penelitian yang mereka terbitkan sesuai dengan pedoman etika yang diterima secara internasional.

Editor seharusnya hanya menerima makalah jika cukup yakin.

Editor harus bertindak jika mereka mencurigai adanya pelanggaran, apakah sebuah makalah diterbitkan atau tidak diterbitkan, dan melakukan semua upaya yang masuk akal untuk tetap mendapatkan resolusi untuk masalah tersebut.

Editor tidak boleh menolak makalah berdasarkan kecurigaan, mereka harus memiliki bukti pelanggaran.

Editor tidak boleh membiarkan adanya konflik kepentingan antara staf, penulis, pengulas, dan anggota dewan.
Retraction
Makalah yang diterbitkan dalam Jurnal Pendidikan Matematika Raflesia akan dipertimbangkan untuk ditarik kembali dalam publikasi jika:

Mereka memiliki bukti yang jelas bahwa temuan tersebut tidak dapat diandalkan, baik sebagai akibat dari pelanggaran (mis. Penyimpangan data) atau kesalahan jujur (mis kesalahan perhitungan atau kesalahan eksperimental)

Temuan ini sebelumnya telah diterbitkan di tempat lain tanpa referensi silang yang tepat, izin atau justifikasi (yaitu kasus-kasus publikasi yang berlebihan)

Itu merupakan plagiarisme

Ini melaporkan penelitian yang tidak etis
Mekanisme pencabutan mengikuti Pedoman Pencabutan Komite tentang Etika Publikasi (COPE) yang dapat diakses di https://publicationethics.org/files/retraction%20guidelines.pdf .
Screening for Plagiarism Policy
Jurnal Pendidikan Matematika Raflesia memiliki kebijakan skrining untuk plagiarisme. Kami menggunakan Perangkat Lunak Anti-Plagiarisme "Turnitin" untuk memeriksa artikel keaslian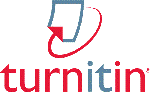 Withdrawal of Manuscripts
Penulis tidak diizinkan untuk menarik naskah yang diserahkan, karena penarikan itu adalah pemborosan sumber daya berharga yang editor dan wasit menghabiskan banyak waktu pemrosesan naskah yang diserahkan, dan karya yang diinvestasikan oleh penerbit.
Jika penulis masih meminta penarikan naskahnya ketika naskah itu masih dalam proses peer-review, penulis akan dihukum dengan membayar Rp500.000, - per naskah, sebagai penalti penarikan kepada penerbit. Namun, tidak etis untuk menarik naskah yang dikirim dari satu jurnal jika diterima oleh jurnal lain.
Penarikan naskah setelah naskah diterima untuk publikasi, penulis akan dihukum dengan membayar Rp1.000.000, - per naskah. Penarikan naskah hanya diizinkan setelah penalti penarikan telah dibayarkan penuh kepada Penerbit. Jika penulis tidak setuju untuk membayar denda, penulis dan afiliasinya akan masuk daftar hitam untuk publikasi dalam jurnal ini. Bahkan, artikelnya yang telah dipublikasikan sebelumnya akan dihapus dari sistem online kami.