Seleksi Calon Pejantan dan Induk Sapi Madura Berdasarkan Nilai Pemuliaan Berat Lahir dan Sapih
Y. A. Tribudi
(1
)
, P. W. Prihandini
(2)
, M. I. Rahaddiansyah
(3)
, S. Anitasari
(4)
,
(1)&nbsp, Indonesia
(2)&nbspLoka Penelitian Sapi Potong Grati Pasuruan Jawa Timur, Indonesia
(3)&nbspUPT Pembibitan Ternak dan Kesehatan Hewan Madura, Indonesia
(4)&nbspDinas Peternakan Provinsi Jawa Timur, Indonesia
Abstract
Penelitian bertujuan untuk seleksi calon pejantan dan induk sapi Madura berdasarkan nilai pemuliaan berat lahir dan sapih di UPT Pembibitan Ternak dan Kesehatan Hewan Sapi Madura Pemekasan. Materi yang digunakan terdiri dari catatan produksi dan populasi sapi Madura tahun 2016 sampai 2019. Jumlah sapi Madura yang digunakan untuk mengestimasi nilai pemuliaan berat lahir dan sapih adalah 61 ekor (18 ekor calon pejantan dan 43 ekor calon induk) yang selanjutnya dilakukan koreksi untuk estimasi heritabilitas berdasarkan saudara tiri (paternal half sib correlation). Hasil penelitian menunjukkan nilai heritabilitas berat lahir dan berat sapih pada sapi Madura masing-masing adalah 0,41±0,37 dan 00,53±0,45. Rangking nilai pemuliaan calon pejantan sapi Madura berdasarkan berat lahir dan sapih tertinggi diperoleh pejantan no 20/911 (NP: 1,90 kg) dan 30/927 (NP: 16,06 kg) sedangkan pada calon induk diduduki oleh ternak no 10/680 (NP: 2,28 kg) dan 20/395 (NP: 16,48 kg).
Keywords
berat lahir; berat sapih; nilai pemuliaan; sapi Madura
References
Baharun, A., H.L.L Belli dan T.M Hine., 2017. Karakteristik Pejantan Muda Sapi Bali pada Peternakan Rakyat di Desa Merbaun Kabupaten Kupang. Jurnal Peternakan Nusantara 3(1): 11-16
Becker, W. A., 1992. Manual of Quantitative Genetics. Fifth Edition. Academic Enterprises, Pullman. Washington
Boligon, A.A., I.S. Vicente and R.Z. Vaz., 2016 Principal component analysis of breeding values for growth and reproductive traits and genetic association with adult size in beef cattle. Journa Animal Science. 2016; 94 (12) : 5014– 5022
Bourdon, R.M., 1997. Understanding Animal Breeding. Prentice Hall, Inc. New Jersey
Dinas Peternakan., 2019. Statistik Sapi Madura. Dinas Peternakan Provinsi Jawa Timur. Surabaya.
Direkorat Jenderal Peternakan., 2007. Petunjuk Teknis Uji Performans Sapi Potong Nasional. Kementerian Pertanian. Jakarta
Haile, A., B.K Joshi., W. Ayalew., A. Tegeg and A. Singh., 2009. Genetic evaluation of Ethiopian Boran cattle and their crosses with Holstein Frisien in central Ethiopia; reproductive traits. J Agric Sci. 147 :81-89
Hardjosubroto, W., 1994. Aplikasi Pemuliaan Ternak di Lapang. Gramedia. Jakarta
Harsojuwono, B. A., I.W. Arnata, G.A.K.D. Puspawati., 2011. Rancangan Percobaan : Teori, Aplikasi SPSS dan Excel. Lintas Kata. Jakarta
Karnaen., 2004. Model Kurva Pertumbuhan Sapi Madura Betina dan Jantan dari Lahir Sampai Umur Enam Bulan. Jurnal Ilmu Ternak, 7(1), 48 – 51.
Knight, E., 2008. Improved Iterative Scemes for REML estimation of Vari-ance Parameters ini Linear Mixed Models. School of Agriculture, Food and Wine. The University of Adelaide. Adelaide.
MacNeil, M.D., J.J Urick and G. Decoudu., 2000 Characteristics of line 1 Hereford female resulting from selection by independent culling levels for below-average birth weight and high yearling weight or by mass selection for high yearling weight. J Anim Sci. 84:2292-2298
Nurgiartiningsih, V.M.A., 2011. Evaluasi Genetik Pejantan Boer Berdasarkan Performans Hasil Persilangannya Dengan Kambing Lokal. Jurnal Ternak Tropika 12, No.1: 82-88, 2011
Nurgiatiningih , V.M.A. 2011. Peta Potensi Genetik Sapi Madura Murni di Empat Kabupaten di Madura. Jurnal Ternak Tropika 12 (2) : 23-32
Patmawati, N.W., N.N. Trinayani., M. Siswanto., I.N. Wandita dan I.K. Puja., 2013. Seleksi awal pejantan sapi Bali berdasarkan catatan produksi. Jurnal Ilmu dan Kesehatan Hewan. 1(1): 29-33.
Prihandini, P.W., L. Hakim dan V.M.A. Nurgiartiningsih., 2012. Seleksi Pejantan Berdasarkan Nilai Pemuliaan Pada Sapi Peranakan Ongole (Po) Di Loka Penelitian Sapi Potong Grati – Pasuruan. J. Ternak Tropika Vol. 13, No.1: 9-18, 2012
Putra, W.P.B., Sumadi dan T. Hartatik., 2014. Estimasi Nilai Pemuliaan dan Most Probable Producing Ability Sifat Produksi Sapi Aceh Di Kecamatan Indrapuri Provinsi Aceh Buletin Peternakan Vol. 38(1): 1-7, Februari 2014, pp. 1-7
Putra, W.P.B., Sumadi., T. Hartatik dan H. Saumar. 2015. Seleksi pada sapi aceh berdasarkan metode indeks seleksi dan nilai pemuliaan. Jurnal Peternakan Sriwijaya / Vol. 4, No. 1, 2015, pp. 1-10
Putra, W.P.B., Sumadi., T. Hartatik dan H. Saumar. 2015. Seleksi Awal Calon Pejantan Sapi Aceh Berdasarkan Berat Badan. Jurnal Sain Peternakan Indonesia Vol. 10 No 1 Januari - Juni 2015. 7 – 12
Supriyantono, A., I.T.W. Widayat and I. Sumpe., 2018. Potential of bali cattle: breeding value of bull on weaning weight, yearling weight and body weight gain. Int J Mol Biol Open Access. 2018;3(5):217?220. DOI: 10.15406/ijmboa.2018.03.00080
Tribudi, Y.A dan V.M.A. Nurgiartiningsih. 2014. Estimasi heritabilitas sifat kuanti-tatif pada sapi Madura di Pulau Madura. Prosiding Seminar Nasional Peternakan: Teknologi Dan Agribisnis Peternakan Untuk Akselerasi Pemenuhan Pangan Hewani (Seri II), Purwokerto, 14 Juni 2014
Tribudi, Y.A., V.M.A. Nurgiartiningsih dan P.W. Prihandini., 2019. Pendugaan nilai heritabilitas sifat pertumbuhan pada Sapi Madura. Jurnal Ilmu-Ilmu Peternakan 29(2) : 152 – 157
Zhou, H.M., D. Allain., J.Q. Li., W.G Zhang and X.C. Yu., 2003. Effect of non-genetic factors on production traits of Inner Mongolia cashmere goats in China. Small Rumin Res. 47: 85-89.
DOI:
https://doi.org/10.31186/jspi.id.16.1.1-7
Article Metrics
Abstract Views : 0 times
PDF Downloaded : 0 times
Refbacks
There are currently no refbacks.

This work is licensed under a
Creative Commons Attribution-ShareAlike 4.0 International License
.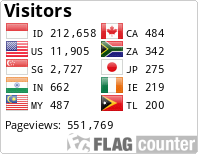 Editorial Office :
Gedung Laboratorium Jurusan Peternakan Lantai 2, Fakultas Pertanian Universitas Bengkulu
Jalan W.R. Supratman, Kandang Limun, Bengkulu, 38371
Email : jspi@unib.ac.id, jsainpet@gmail.com