Penerapan Pembelajaran Outdoor dengan Pendekatan Saintifik untuk Meningkatkan Hasil Belajar Siswa SMPN 6 Kota Bengkulu
Abstract
[Implementation of outdoor learning with saintific approach to improve student learning of SMPN 6 Bengkulu City].
The aims of this study was to know the results of scientific learning (outdoor) and see the comparison the value of students's group who learn by using outdoor learning and groups of students who do not use outdoor learning. The subject of this research is the students of class VII SMPN6 Bengkulu City on academic year 2016/2017. The sample who taken are class VII G class control class VII H, experimental class, class VII E as a testing class. Sampling technique by purposive sampling. Instrument used double choice test instrument 25 problem,. The technique of data analysis using statistic Anova Mix (mixed Anova). Test normality by using test of covariance matrix. The average value of pretest of the experimental class students 62.1 after the average treatment of student postes increased to 86.25 which means an increase of 24.15. The control class Pretest and postes results Average score of pretest students 65,9 after conventional learning average student postes score increased to 75,5 which means an increase of 9.6. Student learning outcomes using outdoor learning method is higher than those not using the method, it is seen from the average experimental class value (80,75) bigger than control class (64,00) with increase of 26,37%.
Keywords:
Outdoor learning; saintific approach; student learning outcomes.
References
DAFTAR PUSTAKA
Alimah, S., & Susilo, H. 2013. Desain Pembelajaran Biologi dengan Model Experiential Jelajah Alam Sekitar melalui Lesson Study. In Proceeding Biology Education Conference: Biology, Science, Enviromental, and Learning (Vol. 10, No. 1).
Astuti, A. P., Ruyani, A., & Wiryono, W. 2017. Respons Mahasiswa Terhadap Buku Panduan Dan Kegiatan Pelatihan "Teknik Monitoring Kura-Kura Cyclemys oldhamii". PENDIPA Journal of Science Education, 1(1).
Depdiknas, Perangkat Pembelajaran KTSP. 2002. Kurikulum Tingkat Satuan Pendidikan SMA (Sekolah Menengah Atas). Jakarta: Depdiknas.
Hastutiningsih, T., Prasetyo, A. P. B., & Widiyaningrum, P. 2016. Pengembangan Panduan Pembelajaran Outdoor Bermuatan Karakter Peduli Lingkungan Pada Materi Ekologi. Journal of Innovative Science Education, 5(1), 28-35.
Indonesia, P. R., & Indonesia, P. R. 1990. Undang Undang No. 5 Tahun 1990 Tentang: Konservasi Sumberdaya Alam Hayati Dan Ekosistemnya. Jakarta: Dephut.
Linawati, H. 2015. Pengaruh Metode Outdoor Study Terhadap Hasil Belajar Siswa Pada Konsep IPA Kelas IV Sekolah Dasar. Jurnal Penelitian Pendidikan Guru Sekolah Dasar, 3(2).
Mulyana, R. 2009. Penanaman etika lingkungan melalui sekolah perduli dan berbudaya lingkungan. Jurnal Tabularasa, 6(2), 175-180.
Saputra, H. J., & Novitasari, A. D. 2014. Keefektifan Pembelajaran Outdoor Learning Berbasis Nilai Karakter terhadap Hasil Belajar Tematik Terintegrasi Siswa Kelas IV SD Negeri 1 Meteseh Rembang. Malih Peddas (Majalah Ilmiah Pendidikan Dasar), 4(2).
DOI:
https://doi.org/10.33369/pendipa.v2i3.5786
Article Metrics
Abstract view : 3 times
PDF - 1 times
Refbacks
There are currently no refbacks.
Copyright (c) 2018 PENDIPA Journal of Science Education
PENDIPA: Jurnal Pendidikan Sains Universitas Bengkulu indexed by :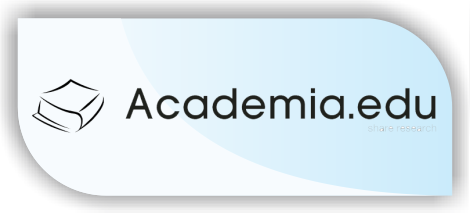 PENDIPA: Jurnal Pendidikan Sains Universitas Bengkulu

Graduate School of Science Education, University of Bengkulu
Jl. WR Supratman, Bengkulu 38371, Indonesia
Phone: +62 853-8292-6256
Email: pascapendipa@unib.ac.id
https://ejournal.unib.ac.id/index.php/pendipa