Standardisasi Laboratorium IPA SMPN 3 Sumenep
Abstract
AbstraCT
[Standardization of science laboratory at SMPN 3 Sumenep]. Schools must have laboratory infrastructure in addition to other educational equipment and tools. Therefore, students can construct thinking from the concrete towards abstract thinking. To get a good laboratory, a standardized laboratory is needed in accordance with national education standards in Indonesia, especially standard facilities and infrastructure. The objectives of this research were to describe 1) the science laboratory equipment of SMPN 3 Sumenep; 2) science laboratory management of SMPN 3 Sumenep; and 3) suitability of the standardization of the science laboratory of SMPN 3 Sumenep with Indonesian government regulation of PERMEN No. 24,  2007. The subject of the research is SMPN 3 Sumenep. This research is a qualitative descriptive study. Data collection techniques use interviews, observation, and document scrutiny. The instrument used was an observation instrument with a Guttman scale. Data validity test is done by triangulating data sources. Data were analyzed using models from Miles and Huberman with the stages of data collection, data reduction, data presentation, and conclusion drawing. The results showed that 1) Science laboratory equipment at Sumenep Junior High School 3 had a percentage of 86.34% with good / ideal criteria and in accordance with the standardization of PERMEN No. 24 of 2007; 2) Management of science labs at Sumenep Junior High School 3; and 3) Science Laboratory of SMPN 3 Sumenep is a good / ideal laboratory for SMP Science Laboratory and has fulfilled standardization based on PERMEN No. 24 of 2007.
Keywords: Standardization; Science Laboratory; Indonesian government regulation.
References
DAFTAR PUSTAKA
Arikunto, Suharsimi & Yuliana, Lia. 2009. Manajemen Pendidikan. Cetakan ke-5. Yogyakarta: Aditya Media.
Bafadal, Ibrahim. 2009. Manajemen Perlengkapan Sekolah, Teori & Aplikasinya. Jakarta: PT Bumi Aksara.
Berte, L.M. 2012. Quality Management System: A Model for Laboratory Services; Approved Guideline. Fourth Edition. Clinical and Laboratory Standards Institute.
Badan Standar Nasional Pendidikan. 2010. Laporan BSNP Tahun 2010.
Darsana, I Wayan., Sadia, I Wayan., dan Tika, I Nyoman. 2014. Analisis Standar Kebutuhan Laboratorium Kimia Dalam implementasi Kurikulum 2013 pada SMA Negeri di Kabupaten Bangli. E-Jurnal Program Pascasarjana Universitas Pendidikan Ganesha. Volume 4.
Istiqomah, Hanin Fathan Nurfina., dan Kusumaningtyas, Dian Artha. 2016. Analisis pengelolaan peralatan praktikum fisika kelas XI SMA Muhammadiyah 1 Yogyakarta menggunakan model countenance stake. JRKPF UAD.Vol.3 No.1
Krajcik, J. S. and Banaszak Holl, M. M. 2012. Concurrent Enrollment in Lecture and Laboratory Enhances Student. Journal of Research in Science Teaching. Vol 49 Issue 5.
Mulyono. 2008. Manajemen Administrasi dan Organisasi Pendidikan. Yogyakarta: Ar-Ruzz Media.
Peraturan Pemerintah RI, No 19 Tahun 2005. Tentang standar nasional pendidikan.
Permendiknas No 24 Tahun 2007. Tentang standar sarana dan prasarana disekolah.
Satori, Djam'an., dan Komariah, Aan. 2009. Metodologi Penelitian Kualitatif. Bandung: Alfabeta.
Senta, Putri. 2014. Pengelolaan Laboratorium IPA Studi di SMP Negeri 80 Jakarta Timur. Jurnal Manajemen Pendidikan. 3(2):194-210
Sumarjono. 1999. Pengelolaan Laboratorium IPA: Bahan Pelatihan Manajemen Pendidikan Bagi Kepala SMU Se-Indonesia di Malang. Malang: Jurusan Fisika FMIPA UM.
Yuliarty, P., Permana, T., & Pratama, A. 2008. Pengembangan Desain Produk Papan Tulis dengan Metode Quality Function Deployment (QFD). Jurnal Ilmiah PASTI. Volume VI Edisi 1.
DOI:
https://doi.org/10.33369/pendipa.v2i3.5805
Article Metrics
Abstract view : 6 times
PDF - 2 times
Refbacks
There are currently no refbacks.
Copyright (c) 2018 PENDIPA Journal of Science Education
PENDIPA Jurnal Pendidikan Sains Universitas Bengkulu indexed by :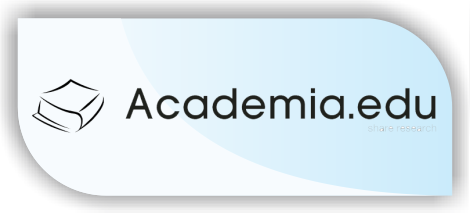 PENDIPA Jurnal Pendidikan Sains Universitas Bengkulu
Graduate School of Science Education, University of Bengkulu
Jl. WR Supratman, Bengkulu 38371, Indonesia
Phone: +62 853-8292-6256
Email: pascapendipa@unib.ac.id
https://ejournal.unib.ac.id/index.php/pendipa
View My Stats