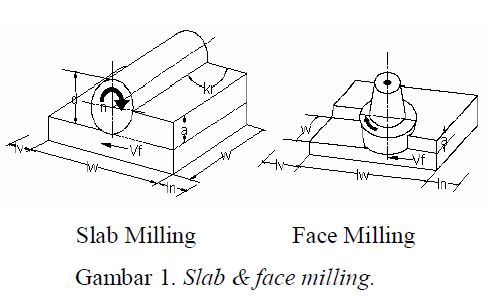 failure analysis of crank case faced-milling in rotary milling machine
Hendri van Hoten
(1
)
,
(1)&nbspMechanical Engineering, University of Bengkulu,
Abstract
Crank case as the foundation for almost all engine parts are mounted her machine. Such as transmission gear shaft, crank shaft, shaft coupling, bushing and various other components. All of components are related to each other, if components are not installed with precision, the machine rejected. Manufacturing of the crank case important process is the face milling. Face milling is done on both sides of the crank case R & L, which will both be united. Therefore, it begins with the die casting process, face milling, drilling, boring, reaming, spot facing and tapping. The most takes surface roughness 12.5 ?m, flat and level, because if there are scratches on the crank case surface after combined oil seepage will occur. It is already a reject. It required an analysis of the failure of face milling process by considering several things, namely machining parameters are used, the condition of the cutting tool,the installation of the crank case on the jig and the coolant used. Analyzing the four factors above, it is hoped will be able to optimize the face milling process as well as reduced product reject.
Keywords
crank case; die casting; face milling; machining parameters; product reject
Article Metrics
Abstract Views : 93 times
Refbacks
There are currently no refbacks.