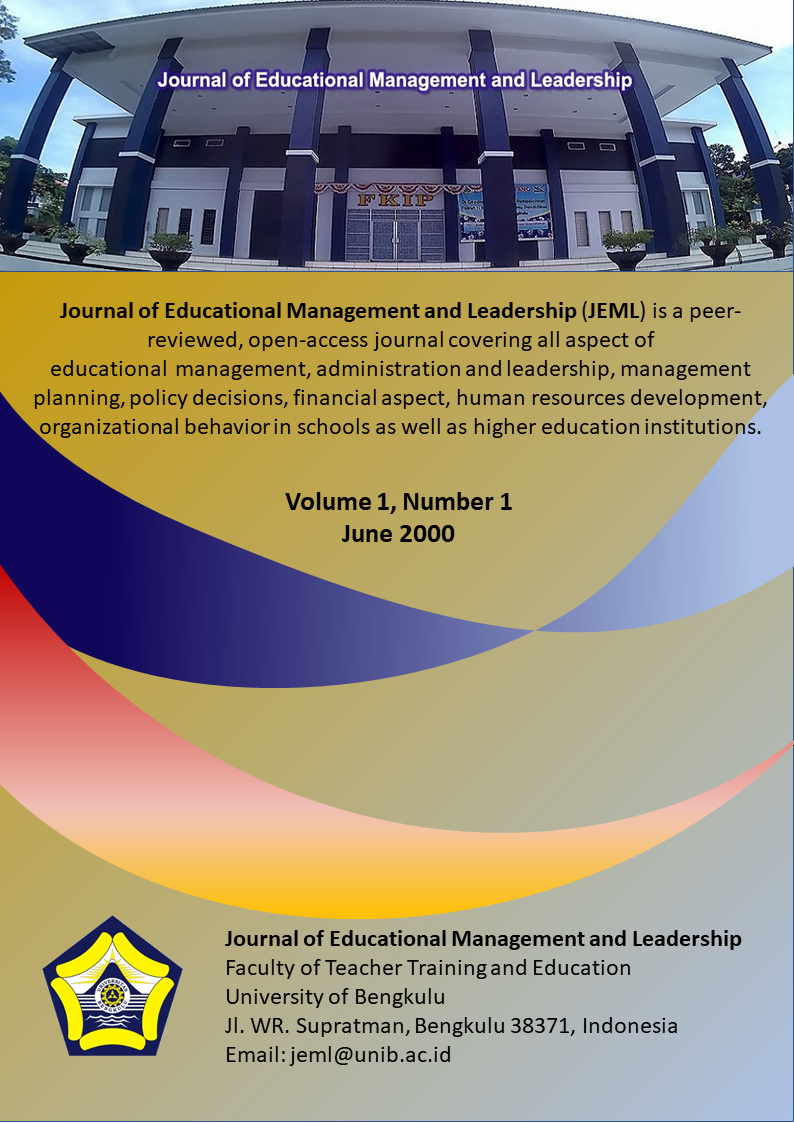 Journal of Educational Management and Leadership (JEML) with ISSN: 2722-6220 is a peer-reviewed, open-access journal covering all aspect of educational management, administration and leadership, management planning, policy decisions, financial aspect, human resources development, organizational behaviour in schools as well as higher education institutions.
JEML is a place for researchers and academics who are inheriting the results of research, scientific thought, and other original scientific ideas. JEML publishes research papers, technical papers, conceptual papers, and case study reports. The article published in the JEML is the original author's work with broad topics covering educational management and leadership. The process of the manuscript submission and publication could be monitored through OJS.
The research article submitted to the journal will be blind peer-reviewed, at least by 2 (two) reviewers. The accepted research articles will be available online following the journal peer-reviewing process.
JEML is published by Faculty of Teacher Training and Education, University of Bengkulu (UNIB Press), two times a year in June and December. The language of the articles is English or Indonesian with an English abstract.