Inovasi Sistem Stack Microbial Fuel Cell menggunakan Substrat Limbah Rumen Sapi serta Implementasinya sebagai Media Pembelajaran
Abstract
ABSTRACT
[Innovation of microbial fuel cell stack system using cow rumen waste substrate and its implementation as a learning media]. The aims of this study are to: 1) describe the difference of Electric Motion (GGL), 2) describe the difference of electric power per unit area of the anode (Pa) which is produced between the series design MFC type series, parallel, mixed type 1 and mixed type 2, and 3) describe the significant difference of learning outcomes between the PBL learning model using MFC media with PBL learning model by using the electrical kit medium on dynamic electrical concept in SMA Muhammadiyah 4 Bengkulu. The free variable of this research are MFC stack system design (series, parallel, mixed types 1 and 2) and the dependent variable is GGL and electric power per unit of anode surface area. The results are obtained difference GGL and Pa between series design, parallel, mixed types 1 and 2 by comparison are 3: 1: 1,5: 2 whereas Pa ratio is 1: 10: 6: 2 with maximum GGL is obtained in series design of 3,29 V and Pa maximum in parallel circuit 21,76 mW / m2. Implementation of MFC series as a learning media used Problem Based Learning model on physics learning Implementation of MFC circuit with research design using one group pretest-posttest design. The testing of hypothesis with t-test shows tcount 2.739> ttable 2,001 and 95% significant level so it can be concluded there are significant differences in learning outcomes of PBL learning model by using MFC media with PBL learning model by using media Electric Kit on dynamic electrical concept in SMA Muhammadiyah 4 Bengkulu.
Keywords:
Stack Microbial Fuel Cell
(MFC) Sistem;
Rumen Cow Liquid Waste
; Learning Media.
References
DAFTAR PUSTAKA
Hermawan, K.V., Djaenudin dan M. Rangga Sururi. 2014. Pengolahan air limbah industri tahu menggunakan sistem double chamber microbial fuel cell. Bandung: Jurnal Online ITENAS. No.1, Vol. 2.
Kim, M.H. 2009. An Analysis of Anaerobic Dual-Anode Chambered Microbial Fuel Cell (MFC) Performance. [Tesis]. Knoxville: Universitas Tennessee.
Kristin, E. 2012. Produksi Energi Listrik melalui Microbial Fuel Cell menggunakan limbah industri tempe. [Skripsi]. Jakarta: Universitas Indonesia.
Rosmiati. 2015. Pengaruh Komposisi Serat Pinang Terhadap Sifat Fisis Dan Mekanisme Papan Gipsum Dan Implementasinya Pada Uji Beda Hasil Belajar Model Problem Based Learning Dengan Model Konvensional Kelas X SMAN 1 Kota Bengkulu. [Tesis]. Bengkulu: Universitas Bengkulu.
Sitorus, B. 2010. Diversifikasi sumber energi terbarukan melalui penggunaan air buangan dalam sel elektrokimia berbasis mikroba. Jurnal ELKHA, 2(1).
Sugiyono. 2009. Metode Penelitian Pendidikan. Bandung: Alfabeta.
Suherianti, S., Mayub, A., & Farid, M. 2018. Potensi Rawan Banjir Kecamatan Muara Bangkahulu Sebagai Penunjang Pembelajaran Materi Pemanasan Global Di SMPN 11 Kota Bengkulu. Pendipa Journal Of Science Education, 2(1).
Tampubolon,T. dan Taufik Hambali. 2014. Pengaruh model pembelajaran Probem Based Learning terhadap hasil belajar siswa pada materi pokok listrik dinamis kelas X MAS 'Iadurrahman Stabat. Medan: Jurnal Inpafi. 2(3).
Zhang, Y. 2012. Energy recovery from waste streams with microbial fuel cell (MFC)-based technologies. [Tesis]. Denmark: Universitas Teknik Denmark.
DOI:
https://doi.org/10.33369/pendipa.v2i3.5788
Article Metrics
Abstract view : 8 times
PDF - 6 times
Refbacks
There are currently no refbacks.
Copyright (c) 2018 PENDIPA Journal of Science Education
PENDIPA: Jurnal Pendidikan Sains Universitas Bengkulu indexed by :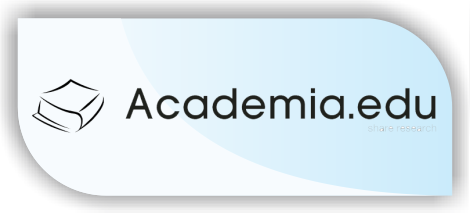 PENDIPA: Jurnal Pendidikan Sains Universitas Bengkulu

Graduate School of Science Education, University of Bengkulu
Jl. WR Supratman, Bengkulu 38371, Indonesia
Phone: +62 853-8292-6256
Email: pascapendipa@unib.ac.id
https://ejournal.unib.ac.id/index.php/pendipa