Uji Aktivitas Lektin Biji Kebiul terhadap Kecepatan Penggumpalan Sel Darah Merah Manusia dalam Kondisi Patologis dan Implementasinya sebagai Modul Pembelajaran Kimia
Abstract
ABSTRACT
[Lectin activities of kebiul seeds to the red blood cell agglutination speed in pathological condition and its implementation as a chemical learning module]. The purposes of this research were to determine: 1) the relative moleculer mass protein that behaves as a lectin in the seed extract kebiul , 2) the velocity of red blood cell clumping influenced by seed lectin kebiul, 3) know the difference student results on protein taught modules and a without modules taught at the College of Teacher Training and Education Teachers Association of the Republic of Indonesia (STKIP-PGRI) Lubuklinggau. Extraction of seeds Kebiul carried out in the a cold buffer solution with pH 7.4 and plus 60% saturated ammonium sulfat (salting out method), and made in four concentrations, namely : 2%, 4%, 6% and 8%. Then tested the activity of seed lectin kebiul to speed clotting of human red blood cells in pathological conditions. To determine the relative molecular mass protein that behaves as a lectin in the seed extract kebiul SDS PAGE electrophoresis performed 1-D. The experiment were then implemented on the material of protein biochemistry using modules. The results of the research showed that on the concentration of 8% the velocity of the clumping of a human red blood cells hypertension most of the highest, the relative molecular mass which behaves as a lectin protein electrophoresis results of 1-D SDS PAGE obtained by a three protein bands in the range of moleculer weights 80, 128 and 144 kDa. The Results of the implementation of the experimental class showed an average `post test value was 95 and the post test control class 69.41. There are differences in students' learning about protein for students who are taught by module and who are taught without module.
Keywords: Lectin; agglutination; blood; 1-D SDS PAGE; learning outcomes.
References
DAFTAR PUSTAKA
Alroy, J., Ucci, AA., Perierra MEA. 1988. Lectin Histochemistry: an Update Advances in Immunohistochemistry. Ed.RA De Lellis. New York: Raven Press NY.
Diniah. 2012. Uji aktifitas Biji Jatropha multifida L. Terhadap Kecepatan Penggumpalan sel Darah Merah serta Implementasinya pada pembelajaran dengan Media Powerpoint Beranimasi. [Tesis] Bengkulu: Universitas Bengkulu.
Gegenheimer, P. 1990. Preparation of Extract From Plants. In Guide Protein Purification (Ed. M. P. Deutscher). San Diego: Academic Press, Inc.
Guyton, A dan Hall, J.E. 1997. Buku Ajar Fisiologi Kedokteran. Edisi 9. Jakarta: Penerbit EGC.
Latifah, N., Sundaryono, A., & Elvia, R. 2017. Produksi Biofuel Dari Limbah Cpo Dengan Katalis Berbasis Titanium Oksida Dan Implementasinya Pada Pembelajaran Kimia. PENDIPA Journal of Science Education. 1(1).
Murray, R.K. 1999. Biokimia Edisi 24. Jakarta: Penerbit EGC.
Muslim, C. 1999. Macam bahan baracun /antinutrisi di dalam bahan makanan nabati Alternatif di Musim Krisis ekonomi. Bengkulu: Makalah seminar Regional LPIU-ABD, Februari 1999.
Soedarmadji, S. 1996. Teknik analisa Biokimiawi, Edisi Pertama. Yogyakarta: Liberty.
Sugiri, N. 1992. Biologi Sel Vol. 1. Departemen Pendidikan dan Kebudayaan Direktorat Jendral Pendidikan Tinggi. Bogor: Pusat Antar Universitas Pangan dan Gizi, Institut Pertanian Bogor.
DOI:
https://doi.org/10.33369/pendipa.v2i3.5792
Article Metrics
Abstract view : 26 times
PDF - 3 times
Refbacks
There are currently no refbacks.
Copyright (c) 2018 PENDIPA Journal of Science Education
PENDIPA: Jurnal Pendidikan Sains Universitas Bengkulu indexed by :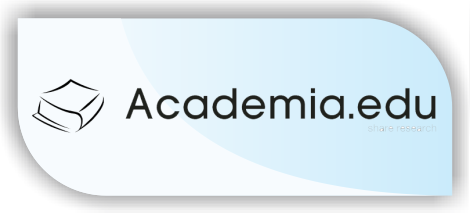 PENDIPA: Jurnal Pendidikan Sains Universitas Bengkulu

Graduate School of Science Education, University of Bengkulu
Jl. WR Supratman, Bengkulu 38371, Indonesia
Phone: +62 853-8292-6256
Email: pascapendipa@unib.ac.id
https://ejournal.unib.ac.id/index.php/pendipa