Pengembangan Audio Visual Bahan Ajar Mikrobiologi Berbasis Penelitian Bakteri Lipolitik Untuk Mengukur Kemampuan Berpikir Kreatif
Emi Hartati
(1
)
, Agus Sundaryono
(2)
, Sipriyadi Sipriyadi
(3)
,
(1)&nbsp,
(2)&nbsp,
(3)&nbsp,
Abstract
ABSTRACT
[Development of Visual Audio-Based Microbiology Research Materials for Lipolithic Bacteria to Measure The Ability of Creative Thinking]. The purpose of this research was to develop the design of audio visual teaching materials to measure the creative thinking ability of biology students of FMIPA University of Bengkulu, based on research of lipolytic bacteria degrading palm oil liquid waste. The development model used is the 4D model (define, design, develop, disseminate). In the defining phase, an analysis of the depth of the material, from learning indicators in syllabus, units of lectures agenda and a great line of lesson plan. The analysis is also done by direct interviews to lecturers of microbiology subjects, and participate in learning activities both in the classroom and laboratory. The results of this material analysis serve as guidance in making the design of audio visual teaching materials. The next stage of activity is the design of the preparation of teaching materials developed from the existing learning syllabus. The design of audio visual teaching materials is carried out by feasibility measurement by media experts, IT experts and education practitioners. The results of the measurement of audio-visual material by media experts as 80%, by IT experts as 91.2%, and by education practitioners 75.2%. The deployment stage was only tested on 72 students of Biology Strata one math and science faculty University of Bengkulu, to see the level of creative thinking ability. Measurements to the level of creative thinking ability of students obtained a value of 12.5% in the high category, 70.8% medium category, and 16.7% low category.
Keywords:
Audio visual; Creative Thinking; 4D Model
(Received August 13, 2018; Accepted January 12, 2019; Published February 25, 2019)
                                                   ABSTRAK
Tujuan penelitian ini adalah mengembangkan desain bahan ajar audio visual untuk mengukur kemampuan berpikir kreatif mahasiswa biologi Fakultas Matematika dan Ilmu Pengetahuan Alam  Universitas Bengkulu, yang berbasis penelitian bakteri lipolitik pendegradasi limbah cair kelapa sawit. Model pengembangan  yang digunakan yaitu model 4D (define, design, develop, desseminate). Pada tahap pendefinisian dilakukan analisis terhadap kedalaman  materi, dari indikator pembelajaran yang ada di silabus, satuan acara perkuliahan dan garis besar rencana pembelajaran. Analisis juga dilakukan dengan wawancara langsung kepada dosen pemangku mata kuliah mikrobiologi, dan ikut serta dalam kegiatan pembelajaran baik di kelas maupun praktikum di laboratorium. Hasil dari analisa materi ini dijadikan pedoman dalam membuat desain bahan ajar audio visual. Tahapan kegiatan selanjutnya adalah  rancangan desain penyusunan bahan ajar yang dikembangkan dari silabus pembelajaran yang sudah ada. Desain bahan ajar audio visual dilakukan pengukuran kelayakan oleh ahli media, ahli IT dan praktisi pendidikan. Hasil pengukuran kelayakan bahan ajar audio visual oleh ahli media  80 %, oleh ahli IT  91,2 %, dan oleh praktisi pendidikan 75,2 %. Tahap penyebaran hanya diuji cobakan pada 72 orang  mahasiswa S-1 Biologi Fakultas Matematika dan  Ilmu Pengetahuan Alam Universitas Bengkulu, untuk melihat tingkat kemampuan berpikir kreatifnya. Pengukuran terhadap tingkat kemampuan berpikir kreatif mahasiswa didapatkan nilai 12,5% dalam kategori tinggi, 70,8 % kategori sedang, dan 16,7 % kategori rendah.
Kata kunci : Audio visual; Berpikir kreatif; Model 4D.
References
DAFTAR PUSTAKA
Agustina, T. E., Sulistyono, B., & Anugerah, R. (2016). Pengolahan Palm Oil Mill Effluent (Pome) Dengan Metode Fenton Dan Kombinasi Adsorpsi-Fenton. Jurnal Teknik Kimia, 22(3).
Chodijah, S. (2016). Analisis Pelaksanaan Praktikum Pada Pembelajaran Biologi Siswa Kelas Viii Di Smp Negeri 1 Seputih Raman Kabupaten Lampung Tengah Tahun Pelajaran 2015/2016.
Ditjen Pphp. (2006). Pedoman Pengelolaan Limbah Industri Kelapa Sawit. Subdit Pengelolaan Lingkungan Direktorat Pengolahan Hasil Pertanian. Departemen Pertanian.
Hamzah, A. (2014). Evaluasi Pembelajaran. Jakarta: Pt Raja Grafindo Persada
Haryoko, S. (2009). Efektivitas Pemanfaatan Media Audio-Visual Sebagai Alternatif Optimalisasi Model Pembelajaran. Jurnal Edukasi Elektro, 5(1).
Keputusan Menteri Lingungan Hidup No. 51 Tahun 1995 Tentang Baku Mutu Limbah Cair Bagi Kegiatan Industri.
Rahmawati, A. A., & Azizah, R. (2005). Perbedaan Kadar Bod, Cod, Tss, Dan Mpn Coliform Pada Air Limbah, Sebelum Dan Sesudah Pengolahan Di Rsud Nganjuk. Jurnal Kesehatan Lingkungan, 2(1).
Rambe S.M, Iriany, Irvan (2014). Pengaruh Waktu Tinggal Terhadap Reaksi Hidrolisis Pada Pra-Pemuatan Biogas Dari Limbah Cair Kelapa Sawit, Jurnal Dinamika Penelitian, Usu, Medan.
Savinem, A & Scott, P. (2002). "The Force Concept: A Tool For Monitoring Student Learning". In Physics Education. 39 (1), 45-42.
Sudjana.N, (2005). Penilaian Hasil Proses Belajar Mengajar. Bandung: Pt Remaja Rosdakarya.
Thiagarajan, S., Semmel, D.S., And Semmel, M.I.. (1974). Instructional Development For Training Teachers Of Exceptional Children. Washington: National Center For Improvement Of Educational.
Wahyono, S., Si, S., Si, M., Sahwan, I. F. L., Si, M., & Suryanto, F. (2011). Membuat Pupuk Organik Granul Dari Aneka Limbah. Agromedia.
DOI:
https://doi.org/10.33369/pendipa.3.1.14-19
Article Metrics
Abstract Views : 0 times
PDF Downloaded : 0 times
Refbacks
There are currently no refbacks.
Copyright (c) 2019 Emi Hartati, Agus Sundaryono, Sipriyadi Sipriyadi

This work is licensed under a
Creative Commons Attribution-ShareAlike 4.0 International License
.
PENDIPA: Jurnal Pendidikan Sains Universitas Bengkulu is indexed by :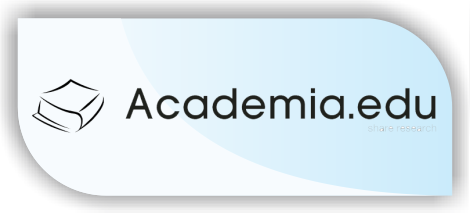 PENDIPA: Jurnal Pendidikan Sains Universitas Bengkulu

Graduate School of Science Education, University of Bengkulu
Jl. WR Supratman, Bengkulu 38371, Indonesia
Phone: +62 853-8292-6256
Email: pascapendipa@unib.ac.id
https://ejournal.unib.ac.id/index.php/pendipa
View My Stats