Studi perbandingan adaptasi Kura-Kura Pipi Putih (Siebenrockiella crassicollis) jantan dan betina di area Kolam Konservasi Universitas Bengkulu
Julita Pasaribu
(1
)
, Aceng Ruyani
(2)
, Hery Suhartoyo
(3)
,
(1)&nbsp,
(2)&nbsp,
(3)&nbsp,
Abstract
ABSTRACT
[Adaptation study of Pipi Putih (Siebenrockiella crassicolli) sexes in conservation pond at University of Bengkulu]. This study aims to compare the adaptability of Pipi Putih turtles (Siebenrockiella crassicollis) of males and females in the conservation pond area of University of Bengkulu (UNIB). Nine S.crassicollis were kept individually in a cage, consisting of three space at three different point. S.crassicollis were fed with kangkung (Ipomea aquatica) as much as 10% of  their body weight. Growth parameters was collected every week for six weeks : (a) weight gain (WG); (b) thick growth of body (TGB); (c) growth of carapace length (GCL), (d) growth of carapace width (GCW); (e) growth of plastron length (GPL)  and (f) plastron width growth (PWG)  The measurement results show: (a) WG: male = 3.50%, female = 2.01% (b) TGB: male = 0.30%, female = -0.05%; (c) GCL: male = 0.16, female = 0.26%, (d) GCW : male = 0.566%, female = 0.47% (e) GPL: male = 0.28%, female = 0, 27% and (f) PWG: male = 1.25%, female = 1.16%. Mean turtle growth percentage of all indicators: male S. crassicollis = 0.01% and 0.69% for female S. crassicollis. We concluded that the adaptability of male S. crassicollis turtles was higher than for female S. crassicollis.
Keywords: Conservation; Siebenrockiella crassicollis; turtle; adaptation.
(Received August 16, 2018; Accepted January 19, 2019; Published February 26, 2019)
ABSTRAK
Penelitian ini bertujuan untuk membandingkan kemampuan adaptasi kura-kura pipi putih (Siebenrockiella crassicollis) jantan dan betina di area kolam konservasi Universitas Bengkulu (UNIB). Sembilan ekor S.crassicollis dipelihara secara individu di dalam kerambah. Terdapat tiga kerambah yang diletakkan pada tiga titik berbeda. Kangkung (Ipomea aquatica) merupakan pakan yang diberikan sebanyak 10% dari berat badan. Pengambilan data dilakukan sekali seminggu selama enam pekan. Parameter pertumbuhan yang diamati adalah (a) pertumbuhan berat badan (PBB); (b) pertumbuhan tebal badan (PTB); (c) pertumbuhan panjang karapaks (PPK), (d) pertumbuhan lebar karapaks (PLK); (e) pertumbuhan panjang plastron (PPP) dan (f) pertumbuhan lebar plastron (PLP). Hasil pengukuran menunjukkan: (a) PBB: jantan = 3,50 %, betina = 2,01% (b) PTB: jantan =  0,30 %, betina = -0,05% ; (c) PPK : jantan =  0,16, betina = 0,26 %, (d) PLK : jantan = 0,566%, betina = 0,47%  (e) PPP: jantan = 0,28%, betina = 0,27%  dan (f) PLP: jantan = 1,25%, betina = 1,16%. Rata-rata persen pertumbuhan kura-kura dari seluruh indikator: S.crassicollis jantan = 0,01% dan 0,69% untuk S.crassicollis betina. Berdasarkan data yang diperoleh,disimpulkan bahwa tingkat adaptasi kura-kura S.crassicollis jantan lebih tinggi daripada S. crassicollis betina.
Kata kunci: Konservasi; Siebenrockiella crassicollis; kura-kura; adaptasi.
References
DAFTAR PUSTAKA
Angiletta, Michael J. (2014). Biochemical and PhysiologicalAdaptations.www.thermaladapatation.com.
Casdika E. (1998). Pengaruh salinitas terhadap pertumbuhan tukik penyu hijau Chelonia mydas L di Pantai Pangumbahan Kabupaten Sukabumi [skripsi]. Fakultas Kehutanan. Institut Pertanian Bogor
CITES. (2017). Appendices I, II and III valid from 2 January 2017.
Effendie M I. (1997). Biologi Perikanan. Yogyakarta: Yayasan Pustaka Nusatama
Erma. (2016). Aklimatisasi Kura-Kura Pipi Putih Di Area Konservasi Kura-Kura Unib dan Pengembangan Bahan Ajar Biologi SMA. TESIS Program S2 Pendidikan IPA
Iskandar D.T. (2000). Kura-kura dan Buaya Indonesia dan Papua Nugini. Jurusan Biologi, Fakultas Biologi dan Ilmu Pengetahuan Alam, IPB. Bandung.
Kurniati H, W. Crampton, A. Goodwin, A. Lockett dan S. Sinkins. (2000). Herpetofauna diversity of Ujung Kulon National Park: An Inventory results in 1990. Journal of Biological Researches
Maksum. (1990). Pengaruh umur dan padat penebaran terhadap pertumbuhan tukik penyu hijau (Chelonia mydas L.) di dalam wadah jaring di Teluk Rajegwesi Taman Nasional Meru Betiri [skripsi]. Bogor: Fakultas Kehutanan. Institut Pertanian Bogor.
Melinda E. (2007). Pengaruh Rasio Kubis Putih Dan Rucah Ayam Sebagai Pakan Serta Pengaruhnya Terhadap Pertumbuhan Kura-Kura Garis Hitam. Skripsi FKIP UNIB: Universitas Bengkulu.
Pasaribu Julita, Ruyani A, Suhartoyo H. (2017). Adaptaion study of Siebenrockiella crassicollis in ex-situ conservation Pond of University of Bengkulu.Bengkulu International Conference on Sience and Education (BICSE-217). 36-39. Bengkulu, 14 Desember 2017; Fakultas Keguruan dan Pendidikan Universitas Bengkulu.
Ruyani A. (2015). Uji daya klimatisasi Siebenrockiella crassicollis terhadap air kolam sebagau upaya konservasi ex-situ di kampus UNIB..Bengkulu: Universitas Bengkulu.
Tjakrawidjaja, A. H. (2010). Studi Fauna Eksotik Ikan Air Tawar, Reptilia dan Amphibia Asli Indonesia. LIPI. Bogor.
Wardiatno Y., Kusrini, M.D., Rahmi, N., dan Masher, A. (2009). Pertumbuhan Juvenil Labi-Labi, Armyda cartilaginea (BODDAERT, 1770) dengan Jenis pakan Berbeda di Desa Belawa, Kabupaten Cirebon.Journal of Tropical Fisheries IPB Indonesia.
DOI:
https://doi.org/10.33369/pendipa.3.1.33-39
Article Metrics
Abstract Views : 0 times
PDF Downloaded : 0 times
Refbacks
There are currently no refbacks.
Copyright (c) 2019 Julita Pasaribu, Aceng Ruyani, Hery Suhartoyo

This work is licensed under a
Creative Commons Attribution-ShareAlike 4.0 International License
.
PENDIPA: Jurnal Pendidikan Sains Universitas Bengkulu is indexed by :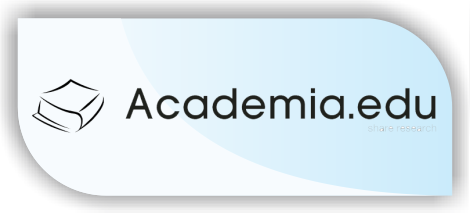 PENDIPA: Jurnal Pendidikan Sains Universitas Bengkulu

Graduate School of Science Education, University of Bengkulu
Jl. WR Supratman, Bengkulu 38371, Indonesia
Phone: +62 853-8292-6256
Email: pascapendipa@unib.ac.id
https://ejournal.unib.ac.id/index.php/pendipa
View My Stats