Pengaruh Pemberian Ekstrak Kijing (Pilsbryoconcha exilis) Pada Pemulihan Kualitas Sperma Mencit (Mus musculus)
Erna Yunita Sari
(1
)
, Bhakti Karyadi
(2)
, Aceng Ruyani
(3)
, Choirul Muslim
(4)
,
(1)&nbsp,
(2)&nbsp,
(3)&nbsp,
(4)&nbsp,
Abstract
ABSTRACT
[Effect of Kijing Extract (Pilsbryoconcha exilis) on the Recovery of Sperm Quality in Mice (Mus musculus)]. This study aims to determine the effect of Pilsbryoconcha exilis extract on the quality of M. muscullus sperm. The approach used for the study was experiment with a complete randomized design model. In this study, 4 treatments and 5 replications were conducted, including treatment 1 which only administered aquades as control (P0), treatment 2 which only given paracetamol dose 250 mg / kg (P1), and treatment 3 given paracetamol dose 250 mg / kg and P. exilis extract dose 0,46 mg / g (P2) and treatment 4 given paracetamol 250 mg / kg and extract P. exilis 0,69 mg / g (P3). Technique of data analysis using qualitative descriptive and statistical test of One Way Annova parametry, and if obtained significant difference then continued statistic test of Smallest Real Difference. From the results of the study, it was found that P. exilis and paracetamol extract had no effect on sperm quality.
Keywords: Sperm; M. muscullus; extract P. exilis; paracetamol.
(Received August 14 , 2018; Accepted January 20, 2019; Published February 26, 2019)
ABSTRAK
Penelitian ini bertujuan untuk mengetahui pengaruh pemberian ekstrak Pilsbryoconcha exilis terhadap kualitas sperma M. muscullus yang diberi parasetamol. Pendekatan yang digunakan untuk penelitian adalah eksperimen dengan model rancangan acak lengkap (RAL). Pada penelitian ini menggunakan 4 perlakuan dan 5 ulangan meliputi perlakuan 1 yang hanya diberikan aquades merupakan kontrol (P0), perlakuan 2 yang hanya diberikan parasetamol dosis 250 mg/kg bb (P1), dan perlakuan 3 yang diberikan parasetamol dosis 250 mg/kg bb dan ekstrak P. exilis dosisi 0,46 mg/g bb (P2) dan perlakuan 4 yang diberikan parasetamol 250 mg/kg bb dan ekstrak P. exilis 0,69 mg/g bb (P3). Teknik analisa data menggunakan deskriptif kualitatif dan uji statistik parametri One Way Annova, dan jika didapatkan perbedaan yang bermakna maka dilanjutkan uji statistic Beda Nyata Terkecil (BNT). Dari hasil penelitian diketahui pemberian ekstrak P. exilis dan parasetamol berepengaruh tapi tidak signifikan terhadap kualitas sperma.
Kata Kunci: Sperma; M. muscullus; ekstrak P. exilis; parasetamol.
References
DAFTAR PUSTAKA
Ariyanto, D., Sumantadinata, K., & Sudrajat, A. O. (2016). Diferensiasi kelamin tiga genotipe ikan nila yang diberi bahan aromatase inhibitor. Jurnal Riset Akuakultur, 5(2), 165-174.
Campbell, N.A., Reece, J.B., Mitchell, I.G. (2004). Biologi Edisi Kelima Jilid 3. Jakarta: Erlangga.
Danang, D. R., Isnaini, N., & Trisunuwati, P. (2012). Pengaruh lama simpan semen terhadap kualitas spermatozoa ayam kampung dalam pengencer ringer's pada suhu 4 C. TERNAK TROPIKA Journal of Tropical Animal Production, 13(1), 47-57.
Departemen Kelautan dan Perikanan. (2007). Sistem Informasi Data. Jakarta: Departemen Kelautan dan Perikanan.
Johnson, M.H dan Barry J. Everitt. (2000). Essential Reproduction Fifth Edition. United Kingdom: Blackwell Science.
Kresnawati. (2013). Bahaya kelebihan dosis parasetamol. http://health.kompas.com (diakses tanggal 25 Oktober 2015).
Kristensen D. M., U. Hass, L. Lesné, G. Lottrup, P. R. Jacobsen, C. Desdoits-Lethimonier,J. Boberg, J. H. Petersen, J. Toppari, T. K. Jensen, S. Brunak, N. E. Skakkebaek, C. Nellemann,K. M. Main, B. Jégou, H. Leffers. (2011). Intrauterine exposure to mild analgesics is a risk factor for development of male reproductive disorders in human and rat. Hum. Reprod. 26, 235–244.
Sinta, Barbara Desbi. (2013). Pengaruh ekstrak daun nangka kuning terhadap kadar SPGT dan SGOT hati mencit yang diinduksi parasetamol sbagai sumber belajar (LKS) berbasis konstruktivis di SMA N Bingin Teluk. Bengkulu : Univrsitas Bengkulu.
Skakkebaek, N. E., Rajpert-De Meyts, E., and Main, K. M. (2001). Testicular dysgenesis syndrome: an increasingly common developmental disorder with environmental aspects. Hum. Reprod. 16, 972–978.
Sukandar, Prihartin Bruto, dkk. (2014). Pengaruh Iodium Dan Selenium Terhadap Jumlah Sel Spermatogonium Dan Struktur Histologis Tubulus Seminiferus Testis Tikus Wistar Hipotiroid. Magelang: Balai Litbang GAKI.
Trisyanti, Ridiah. (2009). Keajaiban Kerang. http://www.zierfischforum.at. (diakses tanggal 17 Oktober 2015) Universitas Negeri Padang Press.
DOI:
https://doi.org/10.33369/pendipa.3.1.40-44
Article Metrics
Abstract Views : 0 times
PDF Downloaded : 0 times
Refbacks
There are currently no refbacks.
Copyright (c) 2019 Erna Yunita Sari, Bhakti Karyadi, Aceng Ruyani, Choirul Muslim

This work is licensed under a
Creative Commons Attribution-ShareAlike 4.0 International License
.
PENDIPA: Jurnal Pendidikan Sains Universitas Bengkulu is indexed by :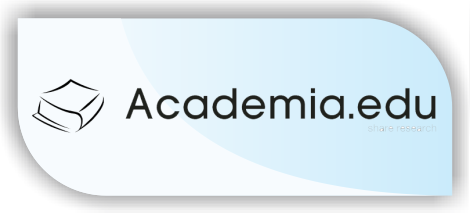 PENDIPA: Jurnal Pendidikan Sains Universitas Bengkulu

Graduate School of Science Education, University of Bengkulu
Jl. WR Supratman, Bengkulu 38371, Indonesia
Phone: +62 853-8292-6256
Email: pascapendipa@unib.ac.id
https://ejournal.unib.ac.id/index.php/pendipa
View My Stats