Aklimasi siebenrockiella crassicollis yang Akan Dikonservasi di Area ex situ Universitas Bengkulu
Jabidi Jabidi
(1
)
, Aceng Ruyani
(2)
, Hery Suhartoyo
(3)
,
(1)&nbsp,
(2)&nbsp,
(3)&nbsp,
Abstract
ABSTRACT
[Acclimation of Siebenrockiella crassicollis in Conservation Area Ex Situ at Bengkulu University].  This study aims to determine the effect of pool water composition on the growth rate of S. crassicollis, which will be conservated in ex situ area of Bengkulu University campus. The turtles initially acclimated in the Sumber Belajar Ilmu Hayati (SBIH) Ruyani Bengkulu. The result of this research shows 50% of well water + 50% of pond water has the highest growth rate of S. crassicolis, but the difference of growth rate in each treatment group does not look different significantly. Thus, the pond water in the ex situ area of Bengkulu University can be recommended for use as an Ex situ Conservation site for S. Crassicollis.
Keywords: S. crassicolis; water pond; student work sheet.
(Received August 10 , 2018; Accepted January 9, 2019; Published February 27, 2019)
ABSTRAK
Penelitian ini bertujuan untuk mengetahui pengaruh pemberian komposisi air kolam terhadap laju pertumbuhan S.crassicollis, yang akan di konservasi di area ex situ Universitas Bengkulu. Penelitian ini telah dilakukan pada Maret 2017  – April 2017, diaklimasi di Sumber Belajar Ilmu Hayati (SBIH) Ruyani Bengkulu. Hasil penelitian ini adalah pemberian 50% air sumur + 50% air kolam memiliki tingkat laju pertumbuhan S. crassicolis paling tinggi,namun perbedaan rata-rata laju pertumbuhan pada setiap kelompok perlakuan tidak terlihat berbeda signifikan/tidak berbeda nyata. Sehingga, air kolam di area ex situ Universitas Bengkulu dapat direkomendasikan untuk digunakan sebagai lokasi konservasi Ex situ bagi S. crassicolis.
Kata kunci : S. crassicolis; air kolam; lembar kerja siswa.
References
DAFTAR PUSTAKA
Andrea, J. (2011). Beraneka Ragam Reptil, PT Sandiarta Sukses, Bandung
Fithria, Abdi. (2008). Upaya Konservasi Bangsa Kura-Kura di Areal Penambangan Emas Dan Intan Catchment Area Riam Kanan, Kalimantan Selatan. Jurnal Hutan Tropis Borneo 24: 180-192.
Highfield C, A. (2007). catatan mengenai gizi utama untuk kura-kura dan efeknya pada pertumbuhan dan perkembangannya.www.Hewanpeliharaan.com diakses tanggal 10 Mei 2016 jam 14.23 WIB
Indrawan,M dkk. (2012). Biologi Konservasi, Edisi Revisi, Yayasan Pustaka Obor Indonesia, Jakarta
Iskandar, D.T. (2000). Kura-kura dan Buaya Indonesia & Papua Nugini.Departement Biology, Faculty of Mathematics and Natural Science.Institute of Technology Bandung. Bandung
IUCN. (2015). The IUCN Red List of Threatened Species: Siebenrockiella crassiocolis. http://www.iucnredlist.org/details/39616/0
Kurniati, Hellen. (2010). Kura-kura dan Bulus yang Diperdagangkan di Propinsi Jawa Tengah dan Yogyakarta. Fauna Indonesia 9(1): 10-14.
Nyberg. (2015). Adaptation vs Acclimatization. http://www.uic.edu/classes/bios/bios101/x209_files/textmostly/index.htm.
Odum, E.P. (1971). Fundamentals of Ecology.W.B. Sondors Company Ltd. Philadelphia.
Ruyani, A. (2015). Mengenal Kura-Kura Air Tawar dan Teresterial di Bengkulu
Sari, G.M. (2012). Laju Konsumsi dan Pertumbuhan Kura-Kura Bajuku (Ortilia borneensis) yang diberi makan pellet, kangkung (Ipomea reptans), dan rucah ikan. Skripsi Program S1 FKIP Universitas Bengkulu
Saggese, MD. (2009). Clinical Approach to The Anemic Reptile. J Exotic Pet Med 18(3): 98-111.
Suhartoyo,H, dkk. (2016). Pendidikan Konservasi Kura-kura Sumatera (Modul 3), Unit Penerbitan FKIP UNIB.Bengkulu.
Wiryono. (2013). Pengantar Ilmu Lingkungan. Pertelon Media. Bengkulu
DOI:
https://doi.org/10.33369/pendipa.3.1.54-60
Article Metrics
Abstract Views : 0 times
PDF Downloaded : 0 times
Refbacks
There are currently no refbacks.
Copyright (c) 2019 Jabidi Jabidi, Aceng Ruyani, Hery Suhartoyo

This work is licensed under a
Creative Commons Attribution-ShareAlike 4.0 International License
.
PENDIPA: Jurnal Pendidikan Sains Universitas Bengkulu is indexed by :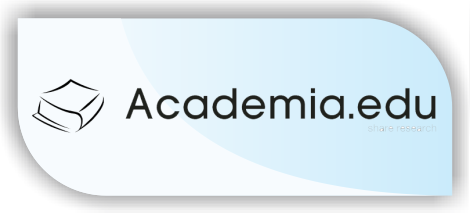 PENDIPA: Jurnal Pendidikan Sains Universitas Bengkulu

Graduate School of Science Education, University of Bengkulu
Jl. WR Supratman, Bengkulu 38371, Indonesia
Phone: +62 853-8292-6256
Email: pascapendipa@unib.ac.id
https://ejournal.unib.ac.id/index.php/pendipa
View My Stats