Aklimasi Notochelys platynota yang akan dilepas di area target konservasi kura-kura Universitas Bengkulu
Rica Yuniar Tanjung
(1
)
, Aceng Ruyani
(2)
,
(1)&nbspUniversity of Bengkulu,
(2)&nbsp,
Abstract
ABSTRACT
[Acclimation Notochelys platynota That  Will Be In Conservation In Area Ex Situ  Bengkulu University]. The aim of this research is to know  the effect of water pool in conservation target area to growth rate of N. platynota which will be released in conservation area of turtle of Bengkulu University. At the data collection stage, the pool water concentration is used P1: 100% pool water, P2: 75% pool water + 25% water well, P3: 50% pool water + 50% water well, P4: 25% pond water + 75% water Wells, P5: 100% well water. The data analyzed were weight growth rate, carapace length growth rate, growth rate of carapace width, body weight growth rate. The result is giving 100% of pool water in conservation target area of University of Bengkulu able to increas growth of N. Platynota.
Keywords: Acclimation;  N. platynota, Growth;  Conservation Area; turtles.
(Received November 19, 2018; Accepted April 15, 2019; Published June 18, 2019)
 ABSTRAK
Penelitian ini bertujuan untuk mengetahui pengaruh pemberian air kolam di area target konservasi terhadap  laju pertumbuhan  N. platynota  yang akan dilepas di area target konservasi kura-kura Universitas Bengkulu. Pada tahap pengumpulan data digunakan konsentrasi air kolam yaitu P1: 100 % air kolam, P2: 75% air kolam + 25% air sumur, P3: 50% air kolam + 50% air sumur, P4 : 25% air kolam + 75% air sumur, P5: 100% air sumur. Data yang dianalisis adalah laju pertumbuhan berat badan,  laju pertumbuhan panjang karapaks, laju pertumbuhan lebar karapaks dan  laju pertumbuhan tebal badan.. Hasil adalah pemberian 100% air kolam di area target konservasi Universitas Bengkulu mampu meningkatkan pertumbuhan  N. Platynota.
Kata kunci: Aklimasi; N. platynota; Pertumbuhan; Area Konservasi; kura-kura.
References
Astuti, A. P., Ruyani, A., & Wiryono, W. (2017). Respons Mahasiswa Terhadap Buku Panduan Dan Kegiatan Pelatihan "Teknik Monitoring Kura-Kura Cyclemys oldhamii". PENDIPA Journal of Science Education, 1(1).
Brophy, T. R., & Ernst, C. H. (2004). Sexual dimorphism, allometry and vertebral scute morphology in Notochelys platynota (Gray, 1834).
Endarwin, W., Ul-Hasanah, A., Vazquez, R. I., & Kusrini, M. D. (2005). Studi Pendahuluan: Keberadaan Kura-Kura Rote (Chelodina mccordi, Rhodin 1994) di Pulau Rote, Nusa Tenggara Timur. Media Konservasi, 10(2).
Kaligis, E., Djokosetiyanto, D., & Affandi, R. (2009). Pengaruh penambahan kalsium dan salinitas aklimasi terhadap peningkatan sintasan postlarva udang vannamei (Litopenaeus vannamei, Boone). Jurnal Kelautan Nasional, 2, 101-108.
Kusmana, C., & Hikmat, A. (2015). Keanekaragaman hayati flora di Indonesia. Jurnal Pengelolaan Sumberdaya Alam dan Lingkungan (Journal of Natural Resources and Environmental Management), 5(2), 187.
Meijaard, E., Sheil, D., Nasi, R., Augeri, D., Rosenbaum, B., Iskandar, D., ... & Soehartono, T. (2006). Hutan pasca pemanenan: melindungi satwa liar dalam kegiatan hutan produksi di Kalimantan. CIFOR.
Muflichatun Mardiati, S., Kasiyati, K., Irawati, F., & B Silalahi, A. (2011). Respons Biologis Puyuh setelah Pemberian Cahaya Monokromatik: suatu Kajian Kualitas Telur. Anatomi Fisiologi, 19(1), 37-43.
Purnomo, D. W., Magandhi, M., Kuswantoro, F., Risna, R. A., & Witono, J. R. (2015). Pengembangan koleksi tumbuhan kebun raya daerah dalam kerangka strategi konservasi tumbuhan di Indonesia. Buletin Kebun Raya, 18(2), 111-124.
Sulistyadi, E. (2017). Kemampuan kawasan nir-konservasi dalam melindungi kelestarian burung endemik dataran rendah Pulau Jawa studi kasus di Kabupaten Kebumen. Jurnal Biologi Indonesia, 6(2).
Supriatna, J., & Sidik, I. (1996). Checklist of Herpetofauna of the Gunung Leuser National Park. Leuser–A Sumatran Sanctuary, 231-246.
Yusuf, L. R. (2008). Studi Keanekaragaman Jenis Reptil Pada Beberapa Tipe Habitat Di Eks-HPH PT RKI Kabupaten Bungo Propinsi Jambi. Skripsi. Departemen Konservasi Sumberdaya Hutan Dan Ekowisata Fakultas Kehutanan IPB. viii, 48.
DOI:
https://doi.org/10.33369/pendipa.3.2.72-76
Article Metrics
Abstract Views : 0 times
PDF Downloaded : 0 times
Refbacks
There are currently no refbacks.
Copyright (c) 2019 Rica Yuniar Tanjung, Aceng Ruyani

This work is licensed under a
Creative Commons Attribution-ShareAlike 4.0 International License
.
PENDIPA Journal of Science Education is indexed by :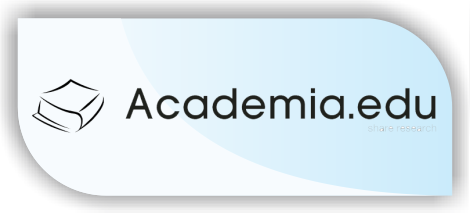 PENDIPA Journal of Science Education
Graduate School of Science Education, University of Bengkulu
Jl. WR Supratman, Bengkulu 38371, Indonesia
Email: pascapendipa@unib.ac.id
https://ejournal.unib.ac.id/index.php/pendipa
View My Stats