Kemampuan Pemecahan Masalah pada Siswa Kelas X MA Suka Negeri Begkulu Selatan Melalui Pembelajaran Berbasis Lingkungan
Roni Sastiawan
(1
)
, Aceng Ruyani
(2)
, Bhakti Karyadi
(3)
,
(1)&nbsp,
(2)&nbsp,
(3)&nbsp,
Abstract
ABSTRACT
[Capacity statisfaction student class X Madrasah Aliyah Suka Negeri Bengkulu Selatan though learning based on environtment]. The research  aims to measure student performance and  know the ability to solve problems through environtment – based learning activities on student of class X Madrasah AliyahSukaNegeri South Bengkulu, this study used pre test and post test. Pre test used to determine students' early ability. Post test is done to determine the ability to solve the problem of leaners by using  LKPD problems based learning . Results of student performance in groups obtained from  the learning  process using LKPD. Data were analyzed descriptively qualitative. Scores obtained from all aspects assessed are converted to determine the group assessment criteria. Ability to solve the problem of class X student Madrasah AliyahSukaNegeri from the aspect of classical performance included into the category of good and evaluation there is an increase in value between pre test and post test.

Keywords: Environment based learning; Student performance capability; problem solving skills.
(Received November 19, 2018; Accepted April 15, 2019; Published June 18, 2019)
ABSTRAK
Tujuan dari penelitian ini adalah untuk  mengukur kinerja siswa kelas X Madrasah Aliyah Suka Negeri Bengkulu Selatan pada materi keanekaragaman hayatidan  mengetahui kemampuan siswa kelas X Madrasah Aliyah Suka Negeri Bengkulu Selatan dalam memecahkan masalah melalui kegiatan pembelajaran berbasis lingkungan. Prosedur penelitian menggunakan tes pre test dan post test. Tes pre test digunakan untuk mengetahui kemampuan awalsiswa. Post test dilakukan untuk mengetahui kemampuan memecahkan masalah peserta didik setelah belajar dengan menggunakan Lembar Diskusi Peserta Didik ( LKPD ) problem based learning. Data kinerja siswa secara kelompok yang di dapat dari menjawab Lembar Diskusi Peserta Didik ( LKPD ) dianalisis dengan cara deskriptif  kualitatif. Skor yang diperoleh dari seluruh aspek yang dinilai kemudian dikonversikan untuk menentukan kriteria penilaian secara kelompok. Kemampuan memecahkan masalah siswa kelas X Madrasah Aliyah Suka Negeri Bengkulu Selatan dari aspek kinerja secara klasikal termasuk kedalam kategori Baik dan hasil evaluasi terdapat kenaikan nilai antara pre test dan post test.
Kata Kunci: Pembelajaran berbasis lingkungan; Kemampuan kinerja siswa; Kemampuan Memecahkan masalah.
References
Agung, E., W. 2012. Aplikasi SPSS dalam Penelitian.Yogyakarta : GAVA MEDIA
Depdiknas, (2004), Kurikulum Pendidikan Dasar. Jakarta.
Dinata, A. (2014). Pengaruh Pemanfaatan Lingkungan Terhasap Motivasi Belajar Siswa Pada Mata Pelajaran Fiqih di MA Hasanah Pekan Baru (Doctoral dissertation, Universitas Islam Negeri Sultan Syarif Kasim Riau).
Herman, T. (2007). Pembelajaran berbasis masalah untuk meningkatkan kemampuan berpikir matematis tingkat tinggi siswa sekolah menengah pertama. Jurnal Educationist, 1(1), 47-56
Karyadi, B., Ruyani, A., Susanta, A., & Dasir, S. (2016). Pembelajaran Sains
Berbasis Kearifan Lokal pada Sekolah Menengah Pertama di Wilayah Bengkulu Selatan (Pemanfaatan Ikan Mungkus (Sicyopterus Cynocephalus) sebagai Sumber Belajar dalam Pembelajaran Sains di SMPN 20 Bengkulu Selatan). In Prosiding SNPS (Seminar Nasional Pendidikan Sains) (Vol. 3, pp. 231-238).
Nurhadi, B. Y., & Senduk, A. G. (2004). Pembelajaran konstektual dan penerapannya dalam KBK. Malang: Universitas Negeri Malang Pres.
Taufik, M., Sukmadinata, S., Abdulhak, I., & Tumbelaka, B. Y. (2010). Desain Model Pembelajaran Untuk Meningkatkan Kemampuan Pemecahan Masalah Dalam Pembelajaran IPA (Fisika) Sekolah Menengah Pertama di Kota Bandung. Berkala Fisika, 13(2), 31-44.
Santyasa. Wayan I.. 2005. "ModelPembelajaran Inovatif Dalam Implementasi
Kurikulum. http://www.freewebs.com
Santrock, J. W. (2004). Life-span development. Belmont, CA: McGraw-Hill Higher Education.
Solichah, A. P., Parmin, P., & Nurhayati, S. (2013). Pengembangan lembar eksperimen ipa terpadu berbasis inkuiri dalam outdoor learning pada tema ekosistem. Unnes Science Education Journal, 2(2).
Uno dan Mohamad. 2014. Belajar dengan Pendekatan PAILKEM. Jakarta: Bumi Aksara
Wasis, S. Y. I. (2008). Ilmu Pengetahuan Alam 2: SMP/MTs Kelas VIII. Jakarta. Pusat Perbukuan Depdiknas. BAB, 2.
Winarni, E. W. (2012). Inovasi dalam pembelajaran IPA. Bengkulu: Unit Penerbitan FKIP UNIB.
DOI:
https://doi.org/10.33369/pendipa.3.2.84-89
Article Metrics
Abstract Views : 0 times
PDF Downloaded : 0 times
Refbacks
There are currently no refbacks.
Copyright (c) 2019 Roni Sastiawan, Aceng Ruyani, Bhakti Karyadi

This work is licensed under a
Creative Commons Attribution-ShareAlike 4.0 International License
.
PENDIPA Journal of Science Education is indexed by :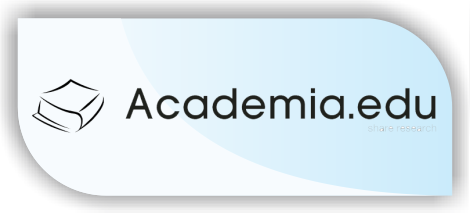 PENDIPA Journal of Science Education
Graduate School of Science Education, University of Bengkulu
Jl. WR Supratman, Bengkulu 38371, Indonesia
Phone: +62 853-8292-6256
Email: pascapendipa@unib.ac.id
https://ejournal.unib.ac.id/index.php/pendipa
View My Stats