Kemampuan Berpikir Kritis Siswa Melalui Pembelajaran Berbasis Lingkungan untuk Studi Ekosistem Sungai
Fema Anggriani
(1
)
, Bhakti Karyadi
(2)
, Aceng Ruyani
(3)
,
(1)&nbsp,
(2)&nbsp,
(3)&nbsp,
Abstract
ABSTRACT
[Capacity of student critical thinking through learning base on ecosystem study of water river]. South Bengkulu one of regencies in Bengkulu Province, located west in of the Bukit Barisan Mountains range which has a height of 600-1200 meters above sea level. South Bengkulu has a lot natural wealth that can be utilized as a medium of learning. This research aims to measure the ability of critical thinking and process skill student of class VII MTN 2 south Bengkulu by utilizing environment-based teaching materials. This research uses observation data collection techniques and test (pre test and post test ) Assessment of process skill conducted on two learning activities that is indoor and out door learning activities. Performance of process skill from student of class VII MTsN 2 South Bengkulu including into the category excellent and good while student critical thinking skills classically including into the critical category
Keywords: student critical thinking skills; environment-based teaching materials' pre test and post test.
(Received November 19, 2018; Accepted April 15, 2019; Published June 18, 2019)
 ABSTRAK
Bengkulu Selatan adalah salah satu kabupaten di Provinsi Bengkulu terletak di sebelah barat pegunungan Bukit Barisan di mana ketinggian pegunungan tersebut rata-rata 600-1200 m diatas permukaan laut (dpl) yang mempunyai banyak kekayaan alam yang dapat dimanfaatkan sebagai media pembelajaran. Penelitian ini bertujuan 1) Mengukur kemampuan berfikir kritis siswa dan ketrampilan proses siswa kelas VII MTsN 2 Bengkulu Selatan dengan memanfaatkan bahan ajar berbasis lingkungan. Penelitian ini menggunakan teknik pengumpulan data observasi dan tes (pre test dan Post test). Penilaian keterampilan proses ini dilakukan pada dua kegiatan pembelajaran indoor dan kegiatan pembelajaran outdoor. Kemampuan kinerja keterampilan proses siswa kelas VII MTsN 2 bengkulu Selatan termasuk kedalam kategori sangat baik dan Baik dan kemampuan berpikir kritis siswa secara klasikal termasuk kedalam kategori Kritis.
Kata Kunci: Kemampuan berpikir kritis siswa, bahan ajar berbasis lingkungan, Pre test dan post test.
References
Anderson, L, W dan Krathwohl, D, R. 2014.
Arends R. I, 2004. Learning to Teach, New York: Mc.Graw-Hill Book Company.
Dewi, M.R. Mudakir, I. Murdiyah. 2016. Pengaruh Model Pembelajaran Kolaboratif Berbasis Lesson Study Terhadap Kemampuan Berfikir Kritis Siswa. Jurnal Edukasi UNEJ. Voll III (2):29-33Educational Review, 3 (32):179-186.
Enersy, D., Karyadi, B., & Winarni, E. W. (2017). Studi Komunitas Nekton di kawasan Konservasi Kura kura Universitas Bengkulu dan Pemgembangan Pembelajaran berbasis Lingkungan. PENDIPA Journal of Science Education, 1(1).
Ennis, R.,(1993),Critical Thinking Assessment; Theory into Practice, Harvard
Fisher, Alec. 2009. Berpikir Kritis: SebuahPengantar. Jakarta: Erlangga.
Grant, T and Littlejohn, G. 2009, Teaching
Green-The High School Years:
Hands-on Learning in Grades 9-12,
Toronto: Green Teacher
Johnson. Elaine B. (2009). Contextual Teaching And Learning. (Edisi Terjemahan
Ibnu Setiawan). Bandung: MLC
Mestika Zed. 2003. Metodologi Sejarah. Padang: Fakultas Ilmu-ilmu Sosial UNP
Muhfahroyin. 2010. Telaah Biologi SMA. Malang: Tunggal Mandiri. Pembelajaran,Pengajaran, dan Asesmen. Yogyakarta: Pustaka Pelajar.
Ruyani,A..Affiani,E.,Sufyerny,F.,Suryana,andMatthews,C,E.,2015GreenTeachers and Brown Rivers. JurnalGreen Teacher, Canada 106, 28
Scriven, M., & Paul, R. (1987, August). Critical thinking as defined by the National Council for Excellence in Critical Thinking. In 8th Annual International Conference on Critical Thinking and Education Reform, Rohnert Park, CA (pp. 25-30).
Sunarijah, S. (2017). Analisa Pengaruh Guided discovery learning dan Motivasi terhadap Learning outcomes Sains dan Sikap kritis Siswa Kelas VI SD Negeri di Kota Mojokerto. Progressa: Journal of Islamic Religious Instruction, 1(1), 137-156.
Widoyoko, E, P. 2016. Evaluasi Program Pembelajaran. Yogyakarta: Pustaka Pelajar.
Winarni, E,W.2012. Inovasi Dalam Pembelajaran IPA. Unit Penerbitan FKIP UNIB. Bengkulu Press.
DOI:
https://doi.org/10.33369/pendipa.3.2.100-105
Article Metrics
Abstract Views : 0 times
PDF Downloaded : 0 times
Refbacks
There are currently no refbacks.
Copyright (c) 2019 Fema Anggriani, Bhakti Karyadi, Aceng Ruyani

This work is licensed under a
Creative Commons Attribution-ShareAlike 4.0 International License
.
PENDIPA Journal of Science Education is indexed by :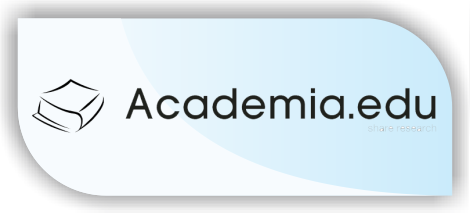 PENDIPA Journal of Science Education
Graduate School of Science Education, University of Bengkulu
Jl. WR Supratman, Bengkulu 38371, Indonesia
Email: pascapendipa@unib.ac.id
https://ejournal.unib.ac.id/index.php/pendipa
View My Stats