Analisis Vegetasi Hijauan Pakan Ternak di Area Integrasi dan Non Integrasi Sapi dan Sawit
T. Rostini
(1
)
, S. Djaya
(2)
, R. Adawiyah
(3)
,
(1)&nbspuniversitas islam kalimantan, Indonesia
(2)&nbspJurusan Peternakan, Fakultas Pertanian Universitas Islam Kalimantan,
(3)&nbspJurusan Peternakan, Fakultas Pertanian Universitas Islam Kalimantan, Indonesia
Abstract
Analisis vegetasi hijauan pakan ternak di area terintegrasi dan non integrasi sapi sawit telah dilaksanakan. Tujuan penelitian ini bertujuan untuk mengetahui vegetasi hijauan di bawah tanaman kelapa sawit yang terintegrasi dan non integrasi dengan ternak Penelitian ini menggunakan metode pengamatan purposive sampling dan di analisis dengan uji T atau t-Test. Hasil penelitian menunjukan bahwa terdapat sepuluh jenis tanaman di area integrasi dan non integrasi sapi sawit. Paspalum conjugatum memiliki frekuensi relatif, kerapatan relatif dan Indeks Nilai Penting (INP) tertinggi dibanding hijauan pakan lainnya baik di area integrasi maupun non integrasi  Hasil penelitian menunjukkan bahwa  vegetasi hijauan pakan ternak diarea integrasi sapi sawit menunjukkan hasil yang lebih tinggi. Disimpulkan bahwa integrasi sapi sawit dapat meningkat produksi hijauan pakan ternak.
Keywords
analisis vegetasi; frekuensi relatif; indeks nilai penting; kerapatan relatif
References
Agoes, A. 2010. Tanaman Obat Indonesia. Jakarta. Salemba Medika.
Backer, A. and B. Van Den Brink. 1965. Flora of Java (Spermatophytes Only). I.N.V.P. The Netherland. Noordhof-Groningen.
Bukman.2011.Micaniamicrantha.http://audocumentsBiosecurity_EnvironmentalPestsIPA_MicanaVinePP143.ThestateofQuenssland.DepartementofEmployoentEconomicDevelopment.and.Innovate. 25 Juli 2012.
Cronguist, A. 1981. An Integrated System of Clasification of flowering plants. Columba Universaty Press. New York.
Dalimartha, S. 2004. Atlas Tumbuhan Obat Indonesia. Jilid I. Trubus Agriwidya. Jakarta
Damaru. 2011. Alang-alang. Makalah Ekologi Tumbuhan. Universitas Sumatera Utara. Medan.
Depperin. 2007. Gambaran Sekilan Industri Minyak Kelapa Sawit.http://www.kemenperin.go.id/download/289/Paket-Informasi-Komoditi-Minyak-Kelapa-sawit
Dinas Peternakan Kalimantan Selatan. 2005. Kebijakan Pembangunan Peternakan Kalimantan Selatan. Makalah Disampaikan dalam Acara Temu Informasi Teknologi Pertanian BPTP Kalimantan Selatan. Banjarbaru, 26-28 Juli 2005.
DitJenbun. 2013. Statistik Perkebunan Indonesia Tahun 2008-2012.
Djajanegara, A., M. S. Rangkuti, S. K. Soedarsono. 1998. Pakan Ternak dan Faktor-faktornya.Pertemuan Ilmiah Ruminansia. Departemen Pertanian Bogor.
Farizaldi. 2014. Pengaruh Pemberian Pupuk Kandang dan Abu Sabut Kelapa Terhadap Pertumbuhan Sentro (Centrosema pubescens) Pada Ultisols. Jurnal Seri Sains 16 (1): 71-76.
Fredikurniawan. 2017. Jenis-Jenis Rumput.http://fredikurniawan.com/jenis-jenis-rumput-graminae/
Gaspersz, V. 1994.Sistem Informasi Manajemen.Bandung: Armico
Gersinia, L., I. Puspa dan S. P. Kencana. 2015. Tanaman Hias Lengkap Edisi Revisi. Jakarta. Penebar Swadaya.
Haryatun. 2008. Karakteristik Asystasia Intrusa.http://biotrop.org/database.php.
Humphreys, L. R. 1994. Tropical Forages:Their Role in Sustainable Agriculture. Longman Scientific and Technical.
Jayadi, S. 1991.Tanaman Makanan Ternak Tropica.Fakultas Peternakan.Institut Pertanian Bogor.
Kastono, D. 2005. Tanggapan Pertumbuhan dan Hasil Kedelai Hitam terhadap Penggunaan Pupuk Organik dan Biopestisida Gulma Siam (Chromolaena odorata). Ilmu Pertanian. 12 (2): 103-116.
Lee, S. A. 1984. Control of Asystasia intrusa in Pineaple with Emphasis on New Techniques. Seminar and Discussion on the Weed Asystasia.West Johore Agric. Dev. Projet. Pontiana
Prawirodiputra, R. M. King dan Robinson. 2007. Ki Rinyuh (Chromolaena L) Gulma Padang Rumput yang Merugikan. Makalah Balai Penelitian Ternak Bogor 16002
Purwantari, D. N. Nurhayati, B. Tiesnamurti dan Y. Adinata. 2011. Ketersediaan Sumber Hijauan di bawah Perkebunan Kelapa Sawit untuk Penggembalaan Sapi. Wartazoo 25 (1): 047-054.
Rahutomo, S. dan E. S. Sutarta. 2001. Kendala Budidaya Kelapa Sawit pada Tanah Sulfat Masam.Warta PPKS. 9 (1) : 9-15.
Rajaratnam, J. A., K. W. Chan, and T. H. Ong. 1997. Asystasia in Oil Palm Plantations. In: Earp, D. A and W. Newal (Eds). International Development in Oil Palm. Kuala Lumpur: The Incorporated Society of Planters.
Rohaeni, E. S. dan A. Hamdan. 2004. Profil dan prospek pengembangan usahatani Sapi potong di Kalimantan Selatan. Prosiding Lokakarya Nasional Sapi Potong.Yogyakarta, 8-9 Oktober 2004. Pp: 132-139.
Rostini, T. 2014. Produktivitas dan Pemanfaatan Tumbuhan Rawa di Kalsel sebagai Hijauan Pakan Berkelanjutan. Desertasi. Pascasarjana. IPB. Bogor.
Sampul Pertanian. 2016. Mengenal Gulma Rumput Belulang (Eleusine indica L). http://www.sampulpertanian.com/2016/12/mengenal-gulma-rumput-belulang-eleusine.html
Sanjaya, B. 2014. Identifikasi dan Pengendalian Gulma pada Lahan Tanaman Kelapa Sawit Menghasilkan (Elaeis guineensis Jacq) di PT. Budidaya Agromakmur.
Siregar, M. E. dan A. Djajanegara.1971. Penggunaan Rumput Brachiaria brizantha dalam Usaha Transformasi Padang Alang-Alang Menjadi Pasture. Buletin Lembaga Penelitian Peternakan No 3: 1-7.
Schultze-Kraft and J. K.Teitzel. 1992. Forages (Isdi) Plant Resources of South East Asia (Prosea). No.4. Wageningen, Netherland and Bogor. Indonesia.
Steenis, C. G. G. J. V. 2003. Flora. PT Pradnya Pramitha, Jakarta.
DOI:
https://doi.org/10.31186/jspi.id.15.2.155-161
Article Metrics
Abstract Views : 0 times
PDF (Bahasa Indonesia) Downloaded : 0 times
Refbacks
There are currently no refbacks.

This work is licensed under a
Creative Commons Attribution-ShareAlike 4.0 International License
.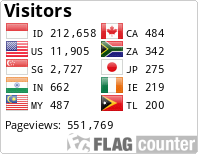 Editorial Office :
Gedung Laboratorium Jurusan Peternakan Lantai 2, Fakultas Pertanian Universitas Bengkulu
Jalan W.R. Supratman, Kandang Limun, Bengkulu, 38371
Email : jspi@unib.ac.id, jsainpet@gmail.com