Pengaruh Penambahan Isi Rumen dalam Ransum terhadap Konsumsi Nutrien pada Domba Pasca Sapih Dini
Nuri Yasmina Amalia
(1
)
, Surono Surono
(2)
, Sutrisno Sutrisno
(3)
,
(1)&nbspFakultas Peternakan dan Pertanian, Universitas Diponegoro, Indonesia
(2)&nbspFakultas Peternakan dan Pertanian, Universitas Diponegoro, Indonesia
(3)&nbspFakultas Peternakan dan Pertanian, Universitas Diponegoro, Indonesia
Abstract
Penelitian ini bertujuan untuk mengkaji pengaruh penambahan isi rumen dalam ransum terhadap konsumsi bahan organik (BO), lemak kasar (LK) dan total digestible nutrients (TDN) domba pasca sapih dini. Materi yang digunakan berupa 15 ekor domba umur 2 - 3 minggu dengan bobot rata-rata 4,37±1,11 kg.Rancangan percobaan yang digunakan adalah rancangan acak lengkap (RAL) dengan 5 perlakuan dan 3 ulangan. Perlakuan yang diberikan yaitu T0 = pakan starter tanpa penambahan isi rumen + hijauan 100 g, T1 = pakan starter + 5%isi rumen sapi+ hijauan 100 g, T2 = pakan starter + 5%isi rumen kerbau+ hijauan 100 g,T3 = pakan starter + 5%isi rumen kambing+ hijauan 100 g dan T4 = pakan starter + 5%isi rumen domba+ hijauan 100 g. Parameter yang diamati yaitu konsumsi BO, LK dan TDN. Hasil penelitian menunjukkan bahwa penambahan isi rumen berbagai ternak ruminansia tidak berpengaruh nyata (P>0,05) terhadap konsumsi BO, LK dan TDN. Simpulan dari penelitian ini yaitu penambahan isi rumen berbagai ternak ruminansia dalam ransum ternak domba pasca sapih dini tidak meningkatkan konsumsi BO, LK dan TDN.
Keywords
Isi rumen, konsumsi nutrien, ruminansia
References
Al-Wazeer, A.A.M. 2016. Effect of different levels of dried rumen content on nutrient intake, digestibility and growth performance of Awassi lambs. Int. J. Adv. Res. 4 (9): 2106 - 2113.
Aryanto, B. Suwigyo dan Panjono. 2013. Efek pengurangan dan pemenuhan kembali jumlah pakan terhadap konsumsi dan kecernaan bahan pakan pada kambing Kacang danPeranakan Etawah. Buletin Peternakan. 37 (1): 12 - 18.
Astuti, A., A. Agus dan S.P.S. Budhi. 2009. Pengaruh penggunaan high quality feed supplement terhadap konsumsi dan kecernaan nutrien sapi perah awal laktasi. Buletin Peternakan. 33 (2): 81-87.
Coleman, G.S. 1985. The cellulose content of 15 species of entodiniomorphid protozoa, mixed bacteria, and plant debris isolated from the bovine rumen. J. Agric. Sci. Camb. 104: 349 - 360.
Cherdthong, A., M. Wanapat, A. Saenkamsorn. 2015. Improving rumen ecology and microbial population by dried rumen digesta in beef cattle. Trop. Anim. Health Prod. 47: 921 - 926.
Franzolin, R. dan A.D.G. Wright. 2016. Microorganisms in the rumen and reticulum of buffalo (Bubalus bubalis) fed two different feeding systems. J. BMC Research Notes. 9 (243): 1 - 5.
Hartadi, H., S. Reksohadiprodjo dan A.D. Tillman. 2005. Tabel Komposisi Pakan untuk Indonesia. Gajah Mada University Press, Yogyakarta.
Hau, D.K., M. Nenobais, J. Nulik dan N.G.F. Katipana. 2005. Pengaruh probiotik terhadap kemampuan cerna mikroba rumen sapi bali. Seminar Nasional Teknologi Peternakan dan Veteriner. Inovasi Teknologi Peternakan untuk Meningkatkan Kesejahteraan Masyarakat dalam Mewujudkan Kemandirian dan Ketahanan Pangan Nasional.Pusat Penelitian dan Pengembangan Peternakan, Bogor, 171 - 180.
Jabari, S., M. Eslami, M. Chaji, T. Mohammadabadi, M. Bojarpour. 2014. Comparison digestibility and protozoa population of Khuzestan water buffalo and Holstein cow. Vet. Res. Forum. 5 (4): 295 - 300.
Kearl, L.C. 1982. Nutrient Requirements of Ruminants in Developing Countries. International Feedstuff Institute Utah Agriculture Exploration Utah State University, Utah.
Khalid, M.F., M.A. Shahzad, M. Sarwar, A.U., Rehman, M. Sharif dan N. Mukhtar. 2011. Probiotics and lamb performance: A review. African J. Agric. Res. 6 (23): 5198- 5203.
Liu, K., Q. Xu, L. Wang, J. Wang, W. Guo dan M. Zhou. 2017. The impact of diet on the composition and relative abundance of rumen microbes in goat. Asian-Aust. J. Anim. Sci. 30 (4): 531 - 537.
Mastopan, M. Tafsin dan N.D. Hanafi. 2014. Kecernaan lemak kasar dan TDN (total digestible nutrients) ransum yang mengandung pelepah daun kelapa sawit dengan perlakuan fisik, kimia, biologis dan kombinasinya pada domba. Jurnal Peternakan Integratif. 3 (1): 37 - 45.
Mondal, S., S. Haldar, I. Samanta, G. Samanta dan T.K. Ghosh. 2013. Exploring nutritive potential of undigested rumen contents as an ingredient in feeding of goats. Anim. Nutr. Feed Tech. 13: 79 - 88.
Munawaroh, L.L., I.G.S. Budiasatria dan B. Suwignyo. 2015. Pengaruh pemberian fermentasi complete feed berbasis pakan local terhadap konsumsi, konversi pakan, dan feed cost kambing Bligon Jantan. Buletin Peternakan. 39 (3): 167 -173.
Nugroho, D., A. Purnomoadi dan E. Riyanto. 2013. Pengaruh imbangan protein kasar dan total digestible nutrient pada pakan yang berbeda terhadap pemanfaatan energi pakan pada domba lokal. Sains Peternakan, 11 (2): 63 - 69.
Nurhajah, A., A. Purnomoadi dan D.W. Harjanti. 2016. Hubungan antara konsumsi serat kasar dan lemak kasar dengan kadartotal solid dan lemak susu kambing Peranakan Ettawa. Agripet. 16 (1): 1 - 8.
Oladefahan, O.A. 2014. Evaluation of bovine rumen contents as a feed for lambs. Trop. Anim. Health Prod. 46 (6): 939 - 945.
Odenyo, A. A., and Osuji, P. O. 1988.Tannin tolerant ruminal bacteria from East African ruminants.Canad. J. Microbiol. 44, 905 - 909.
Pamungkas, D. dan Y.N. Anggraeny. 2006. Probiotik dalam pakan ternak ruminansia. Wartazoa. 16 (2): 82 - 91.
Paramita, W., W.E. Susanto dan A.B. Yulianto. 2008. Konsumsi dan kecernaan bahan kering dan bahan organik dalam haylase pakan lengkap ternak sapi Peranakan Ongole. Media Kedokteran Hewan. 24 (1): 59 - 62.
Purbowati, E., E. Rianto, W.S. Dilaga, C.M.S. Lestari dan R. Adiwinarti. 2014. Karakteristik cairan rumen, jenis, dan jumlah mikrobia dalam rumen sapi Jawa dan Peranakan Ongole. Buletin Peternakan. 38 (1): 21 - 26.
Sitohang, A., D. Sudrajat dan E. Dihansih. 2012. Performa pertumbuhan domba lokal jantan yang mendapat pakan tepung kulit kopi. Jurnal Pertanian, 3 (2): 78 - 90.
Skene, I.K. dan J.D. Brooker. 1995.Characterization of tannin acylhydrolase activity in the ruminal bacterium Selenomonas ruminantium. Anaerobe. 1: 321 – 327.
Suparjo, K.G. Wiryawan, E.B. Laconi dan D. Mangunwidjaja. 2011. Performa kambing yang diberi kulit buah kakao terfermentasi. Media Peternakan. 35 - 41.
Sutardi, T. 2001. Revitalisasi Peternakan Sapi Perah Melalui Penggunaan Ransum Berbasis Limbah Perkebunan dan Suplemen Mineral Organik. Laporan Akhir RUT VIII.1. Kantor Menteri Negara Riset dan Teknologi dan Lembaga Ilmu Pengetahuan Indonesia, Jakarta.
Suwignyo, B., U. A. Wijaya, R. Indriani, A. Kurniawati, I. Widiyono dan Sarmin. 2016. Konsumsi, kecernaan nutrien, perubahan berat berat badan dan status fisiologiskambing Bligon jantan dengan pembatasan pakan. Jurnal Sain dan Veteriner. 34 (2): 210 - 219.
Woraanu, S., M. Wanapat, C. Wachirapakorn dan N. Nontaso. 2007. Effect of roughage sources on cellulolytic bacteria and rumen ecology of beef cattle. Asian-Aust. J. Anim.. Sci. 20 (11): 1705 - 1712.
Zain, M. 2009. Substitusi rumput lapangan dengan kulit buah coklat amoniasi dalam ransum domba lokal. Media Peternakan. 32 (1): 47 – 52.
DOI:
https://doi.org/10.31186/jspi.id.14.3.265-271
Article Metrics
Abstract Views : 0 times
PDF (Bahasa Indonesia) Downloaded : 0 times
Refbacks
There are currently no refbacks.

This work is licensed under a
Creative Commons Attribution-ShareAlike 4.0 International License
.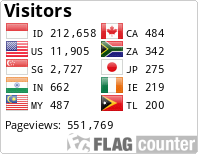 Editorial Office :
Gedung Laboratorium Jurusan Peternakan Lantai 2, Fakultas Pertanian Universitas Bengkulu
Jalan W.R. Supratman, Kandang Limun, Bengkulu, 38371
Email : jspi@unib.ac.id, jsainpet@gmail.com