Kajian Fenotip dan Genetik Performa Pertumbuhan dari Persilangan Ayam Lokal dengan Ayam Ras Petelur Isa Brown
Yunindah Lestari Lapihu
(1
)
, Franky M.S. Telupere
(2)
, Heru Sutedjo
(3)
,
(1)&nbspProgram Pascasarjana, Prodi Ilmu Peternakan, Universitas Nusa Cendana, Indonesia
(2)&nbspProgram Pascasarjana, Prodi Ilmu Peternakan, Universitas Nusa Cendana, Indonesia
(3)&nbspProgram Pascasarjana, Prodi Ilmu Peternakan, Universitas Nusa Cendana, Indonesia
Abstract
Penelitian ini telah dilaksanakan di Kelurahan Naikoten I, Kecamatan Kota Raja, Kota Kupang selama 3 (tiga) bulan. Penelitian ini bertujuan untuk mengetahui performa pertumbuhan dan besarnya nilai heritabilitas dari kelompok ayam hasil persilangan, antara ayam pejantan lokal dan ayam betina ras petelur jenis Isa Brown. Metode percobaan eksperimental merupakan metode yang digunakan dalam penelitian ini. Penelitian ini menggunakan Rancangan Acak Lengkap (RAL) terdiri dari tiga perlakuan yang berupa tiga jenis ayam jantan dan tiga ulangan. Perlakuan yang dimaksud adalah Saras = Sabu >< Isa Brown, Bakoras = Bangkok >< Isa Brown, Leguras = Leher Gundul >< Isa Brown. Variabel yang diukur antara bobot tetas, bobot badan, pertambahan bobot badan, konsumsi ransum, konversi ransum, bobot karkas, persentase lemak abdominal dan nilai heritabilitas dari parameter tersebut. Hasil penelitian menunjukkan bahwa rata-rata ayam hasil persilangan menunjukkan performa pertumbuhan yang sangat baik dan ada indikasi terjadinya efek heterosis. Nilai heritabilitas tertinggi terdapat pada parameter bobot karkas dan bobot tetas. Berdasarkan hasil penelitian disimpulkan bahwa performa pertumbuhan terbaik terdapat pada kelompok persilangan dengan pejantan Bangkok.
Keywords
Persilangan, performa pertumbuhan, heritabilitas.
References
Becker, A. 1992. Manual of Quantitative Genetics. 5th ed. Academic Enterprises. Pullman. USA.
Fahrudin, A., W. Tanwiriah, dan H. Indrijani. 2017. Konsumsi ransum, pertambahan bobot badan dan konversi ransum ayam lokal di Jimmy's Farm Cipanas Kabupaten Cianjur. Fakultas Peternakan, Universitas Padjadjaran. Students e-journal. 6(1):1-8
Hidayat, C. Iskandar, S. dan Sumiati. 2015. Persentase Bobot Karkas dan Potongan Komersial Ayam Sentul-G3 yang Diberi Ransum Mengandung Dedak Tinggi dengan Suplementasi Fitase dan ZnO. Jurnal Ilmu Pertanian Indonesia (JIPI). 20 (2) : 131-140.
Horst, P. and P. K. Mathur. 1989. Position of Local Fowl For Tropical Oriented Breeding Activities. In: MERAT, P. (Ed.). Genotype x Environment Interaction in Poultry. Jouyen-Josas: INRA, Pp: 161-174.
Husmaini. 2000. Pengaruh peningkatan level protein dan energi ransum saat refeeding terhadap performans ayam buras. Jurnal Peternakan dan Lingkungan. 6 (1): 107-115
Isa Brown Commercial Layers. 2009. General Management Guide Commercial Isa Brown. Pondoras.
Kholik, A. Sujana, E. dan Setiawan, I. 2016. Performa Ayam Hasil Persilangan Pejantan Bangkok dengan Betina Lohman. Fakultas Peternakan. Universitas Padjadjaran, Bandung.
Lasley, J.F. 1987. Genetics of Livestock Improvement. Prentice Hall of India, New Delhi.
Lawalu, F. H., F. U. Datta, M.U.E. Sanam, P. Romeo, dan S. Doke. 2000. Survey Berbagai Parameter Peternakan di Nusa Tenggara Timur. Hasil Penelitian Kabupaten. Fapet-Undana. Kupang.
Lestari, E. Ismoyowati, Sukardi. 2013. Korelasi antara bobot telur dengan bobot tetas dan perbedaan susut bobot pada telur entok (Cairina moschata) dan itik (Anas plathyrhinchos). Purwokerto (ID): Jurnal Ilmiah Peternakan 1 (1) : 163-169.
Muryanto, P.S. Hardjosworo, R. Herman, dan H. Setijanto. 2002. Evaluasi karkas hasol persilangan antara ayam kampung jantan dengan ayam ras petelur betina. J. Anim. Prod. 4(2) : 71-76.
Oktaviana, D., Zuprizal, dan E. Suryanto. 2010. Pengaruh penambahan ampas virgin coconut oil dalam ransum terhadap performan dan produksi karkas ayam broiler. Bulletin Peternakan. 34(3): 159-164.
Rambe, Y. A. 2014. Performa dan ukuran tubuh Ayam F1 persilangan ayam kampung dengan ayam ras pedaging
umur 12-22 minggu. [Skripsi]. Fakultas Peternakan, Institut Pertanian Bogor. Bogor
Risnajati, D. 2012. Perbandingan bobot akhir,bobot karkas, dan persentase karkas berbagai strain broiler. Sains Peternakan. 10 (1): 11-14.
Soeroso, Y. Duma dan S. Mozin, 2009. Nilai Heritabilitas dan Korelasi Genetik Sifat Pertumbuhan Dari Silangan Ayam Lokal dengan Ayam Bangkok. J. Agroland. 16 (1) : 67-71.
Suharsono.1976. Respon Broiler terhadap Berbagai Kondisi Lingkungan. Disertasi Fakultas Pasca Sarjana. Universitas Padjadjaran. Bandung.
Telupere, F. dan Sutedjo, H. 2016. Kajian Fenotip Hasil Persilangan Antara Ayam Buras Dengan Ayam Ras Petelur Jenis CP 909. Proposal Hibah Penelitian Pascasarjana. Program Studi Ilmu Peternakan. Undana. Kupang.
Utoyo, D.P., Djarsanto dan S.N. Nasution. 1996. Animal Genetic Resources and Domestic Animal Diversity in chicken in Indonesia. Jakarta: Ministry of Agricultural, Directorate General of Livestock servise. Directorate of Livestock Breeding Development.
Wahju, J. 2004. Ilmu Nutrisi Unggas. Edisi kelima. Gadjah Mada Press, Yogyakarta.
Warwick, E. J., J. M. Astuti dan W. Hardjosubroto. 1995. Pemuliaan Ternak. Gadjah Mada University Press. Yogyakarta.
Yassin, R. F., H. S. I. Rahayu dan S. Darwati. 2005. Sifat reproduksi persilangan antara ayam pelung-merawang dan merawang-pelung dan dengan tetuannya. Jurnal Pengembangan Peternakan Tropis. Edisi Spesial November. Buku 1. Hal: 165- 172.
Zainal, T. Sartika, D. Zainudin dan Komarudin. 2012. Persilangan pada ayam lokal (Kub, Sentul, Gaok) untuk meningkatkan produksi daging unggas nasional. Workshop Nasional Unggas Lokal. Balai Penelitian Ternak. Bogor.
DOI:
https://doi.org/10.31186/jspi.id.14.3.298-305
Article Metrics
Abstract Views : 0 times
PDF (Bahasa Indonesia) Downloaded : 0 times
Refbacks
There are currently no refbacks.

This work is licensed under a
Creative Commons Attribution-ShareAlike 4.0 International License
.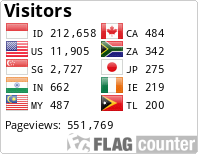 Editorial Office :
Gedung Laboratorium Jurusan Peternakan Lantai 2, Fakultas Pertanian Universitas Bengkulu
Jalan W.R. Supratman, Kandang Limun, Bengkulu, 38371
Email : jspi@unib.ac.id, jsainpet@gmail.com