Jejaring Sosial dan Diseminasi Teknologi Tepat Guna pada Peternakan Sapi Perah di Daerah Istimewa Yogyakarta
S. N. W. Mulatmi
(1
)
, A. D. Anggraini
(2)
, A. Prima
(3)
,
(1)&nbspUniversitas Muhammadiyah Malang, Indonesia
(2)&nbspUniversitas Muhammadiyah Malang, Indonesia
(3)&nbspUniversitas Muhammadiyah Malang, Indonesia
Abstract
Teknologi yang tepat guna (TTG) harus diterapkan pada usaha peternakan sapi perah untuk mendukung kemajuan usaha sehingga mampu meningkatkan produksi secara maksimal. Tujuan dari penelitian ini adalah untuk mengetahui struktur jejaring sosial dan diseminasi TTG pada peternak sapi perah di Daerah Istimewa Yogyakarta. Materi penelitian adalah 90 peternak sapi perah di DIY. Penelitian dilakukan dengan menggunakan metode survey. Metode penelitian yang digunakan dalam penelitian ini adalah metode deskriptif analitis. Jejaring sosial dan diseminasi peternakan sapi perah rakyat dianalisis dengan Social Network Analysis (SNA) dengan menggunakan perangkat analisis yaitu Gephi 0.92. Sumber informasi mengenai TTG berasal dari berbagai pihak diantaranya keluarga, teman, sesama peternak, dokter atau mantri hewan, petugas koperasi, penyuluh dari dinas peternakan, pegawai perusahaan pengolahan susu, dan media cetak atau online. Pada peternak sapi perah di DIY diketahui bahwa sumber informasi mengenai TTG yang paling utama adalah berasal dari petugas koperasi. Petugas koperasi adalah sumber yang paling dipercaya oleh peternak dan menjadi pertimbangan utama dalam keputusan melakukan adopsi TTG.
Kata kunci: Teknologi Tepat Guna, jejaring social, diseminasi, peternakan sapi perah
References
Ginting, Paham, 2006. Filsafat Ilmu dan Metode Penelitian, USU Press, Medan
Koentjaraningrat. (1979). Pengantar Ilmu Antropologi. Jakarta: Aksara Baru.
Mardikanto, Totok. 2009. Sistem Penyuluhan Pertanian. Sebelas Maret University Press. Surakarta.
Mulatmi, SNW., B. Guntoro, B. P. Widyobroto, S. Nurtini, A Pertiwiningrum. 2016. Strategi Peningkatan Adopsi Inovasi Pada Peternakan Sapi Perah Rakyat Di Daerah Istimewa Yogyakarta,Jawa Tengah, Dan Jawa Timur. Buletin Peternakan Vol. 40 (3): 219-227, Oktober 2016.
Nolan, Jessica M, P. Wesley Schultz, Robert B. Cialdini, Noah J. Goldstein, Vladas Griskevicius. 2008. Normative Social Influence is Underdetected. Sage Journal. Volume: 34 issue: 7, page(s): 913-923
Prokopy, L.S., Carlton, J.S., Arbuckle Jr., J.G., Haigh, T., Lemos, M.C., Mase, A.S., Babin, N., Dunn, M., Andresen, J., Angel, J., Hart, C., Power, R., 2015. Extension's role in disseminating information about climate change to agricultural stakeholders in the United States. Clim. Change 130, 261–272.
Rogers, Everett. 1995. Difussion Of Innovations (Fifth Edition). Free Press. New York, London, Toronto, Sidney.
Shang X. and Y. Yuan, "Social Network Analysis in Multiple Social Networks Data for Criminal Group Discovery," 2012 Int. Conf.
CyberEnabled Distrib. Comput. Knowl. Discov., pp. 27–30, Oct. 2012.
Stuarta D., , R.C.H. Dennyb , M. Houserb , A.P. Reimerc , S. Marquart-Pyattd. 2018. Farmer Selection Of Sources Of Information For Nitrogen Management In The Us Midwest: Implications For Environmental Programs. Land Use Policy 70 (2018) 289–297
Tjitropranoto, P. 2003. "Penyuluhan Pertanian Masa Kini dan Masa Depan". Dalam Membentuk Pola Perilaku Manusia Pembangunan, Disunting Ida Yustiana dan Adjat Sudrajat. IPB Press.
Utaranakorn P., K. Yasunobu. 2016. The mutual influence of managerial ability and social networks of farmers on participation in an organic vegetable group in Khon Kaen province, Thailand. / Kasetsart Journal of Social Sciences 37 (2016) 127e131.
Vishnu S., J. Gupta. S.P. Subash. 2018. Social Network Structures Among The Livestock Farmers Vis A Vis Calcium Supplement Technology. Information Processing in Agriculture xxx (2018).
DOI:
https://doi.org/10.31186/jspi.id.14.2.137-144
Article Metrics
Abstract Views : 0 times
PDF Downloaded : 0 times
Refbacks
There are currently no refbacks.

This work is licensed under a
Creative Commons Attribution-ShareAlike 4.0 International License
.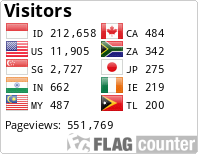 Editorial Office :
Gedung Laboratorium Jurusan Peternakan Lantai 2, Fakultas Pertanian Universitas Bengkulu
Jalan W.R. Supratman, Kandang Limun, Bengkulu, 38371
Email : jspi@unib.ac.id, jsainpet@gmail.com