Identifikasi Ukuran Tubuh Sapi Bali dan Simbal (Simmental-Bali) di Kecamatan Luhak Nan Duo Kabupaten Pasaman Barat
F. L. Syaiful
(1
)
, Khasrad Khasrad
(2)
, S. Maulida
(3)
,
(1)&nbspFakultas Peternakan Universitas Andalas, Indonesia
(2)&nbspFakultas Peternakan Universitas Andalas, Indonesia
(3)&nbspFakultas Peternakan Universitas Andalas, Indonesia
Abstract
Penelitian ini bertujuan untuk mengidentifikasi ukuran tubuh sapi Bali dan Simbal di daerah Luhak Nan Duo, Pasaman Barat. Metode penelitian menggunakan metode survei dengan menggunakan sampel sebanyak 60 ekor sapi jantan pada sapi Bali dan Simbal yang  terbagi atas 30 ekor sapi Bali dan 30 ekor sapi Simbal. Setiap unit perlakuan terdiri atas 10 ekor. Perlakuan dikelompokkan pada berbagai umur ternak yakni lepas sapih (I0), 1,5-2 tahun (I1) dan 2,5-3 tahun (I2). Data yang diperoleh dianalisis secara deskriptif. Sedangkan perbandingan  jenis sapi perlakuan dianalisis menggunakan uji-t. Dari hasil penelitian menunjukkan bahwa panjang badan sapi Bali jantan pada umur I0, I1, I2 yaitu: 67,7+ 1,34; 82,3±7,01; 112,8±2,57 cm. Tinggi pundak: 84,5±1,58; 92,3±4,83; 111,9±4,28 cm. Lingkar dada yaitu: 93,1±2,23; 120,7±7,36; 142,4±7,73 cm. Sedangkan bobot badan adalah 53,09±3,36; 108,69±13,98; 209,35±24,04 kg. Panjang badan sapi Simbal yaitu: 82±2,62; 106,4±0,97; 126,6±1,07 cm. Tinggi pundak: 91,3±1,34; 105,3±95; 123,7±2,31 cm. Lingkar dada sebesar 96,9±37; 136,7±1,49; 155,3±1,64 cm. Sedangkan bobot badan 69,69±3,08; 179,93±5,01; 276,29±7,12 kg. Dari hal diatas dapat ditarik simpulan bahwa ukuran tubuh sapi Simbal lebih unggul dibandingkan sapi Bali.
Keywords
ukuran tubuh; sapi Bali; sapi Simbal; Pasaman Barat; Sumatera Barat
References
Aidilof. 2015. Penampilan reproduksi sapi Aceh dengan sapi Brahman dan dengan sapi Simmental melalui inseminasi buatan di Kecamatan Padang Tiji. Sains Riset. 5 (1).
Awaluddin dan Panjaitan, T. 2010. Petunjuk Praktis Pengukuran Ternak Sapi Potong. Balai Pengkajian Teknologi Pertanian, NTB.
Badan Pusat Statistik. 2017. Jumlah Populasi Sapi Potong di Indonesia. https://www.bps.go.id/link Table Dinamis/view/id/1016.
Badan Standarisasi Nasional (BSN). 2008. Standar Nasional Indonesia/ SNI 7355: 2008. Bibit Sapi Bali.
Bahary, M. A. D. 2017. Perbedaan Sifat Kualitatif dan Kuantitatif Sapi Bali tidak Bertanduk dengan Sapi Bali Bertanduk. Fakultas Peternakan Universitas Hasanuddin. Makassar.
Bambang S. Y. 2005. Sapi Potong. Penebar Swadaya, Jakarta.
Chamdi, A.N., 2005. Karakteristik Sumberdaya Genetik Ternak Sapi Bali (Bos- Bibos) dan Alternatif Pola Konservasinya. Biodiversitas. 6(1): 70-75.
Depison dan Sumarsono, T., 2001. Evaluasi hasil perkawinan induk sapi Bali dengan beberapa bangsa Pejantan di Kecamatan Rimbo Bujang Kabupaten Bungo Tebo. Jurnal Ilmiah Ilmu-ilmu Peternakan Fakultas Peternakan Universitas Jambi. IV(1): 29 - 35.
Dinas Tanaman Pangan Hortikultura dan Peternakan Pasaman Barat. 2018. Data Jumlah Populasi Ternak Sapi Potong di Kabupaten Pasaman Barat. Pasaman Barat
DGLS. 2003. National Report on Animal Genetic Resources Indonesia. Directorate Generale of Livestock Services (DGLS) Directorate of Livestock Breeding, Indonesia.
Djagra. I.B. 1994. Pertumbuhan Sapi Bali : Sebuah analisis berdasarkan dimensi tubuh. Majalah ilmiah UNUD Tahun XXI No 39.
Djagra, I. B., I. G. N. R. Haryana, I. G. M. Putra, I. B. Mantra dan A. A. Oka. 2002. Ukuran Standar Tubuh Sapi Bali Bibit. Laporan Penelitian Fakultas Peternakan Universitas Udayana, Denpasar.
Fiqhi, M. 2017. Performans Sapi Bali Hasil Inseminasi Buatan dan Kawin Alam pada Kondisi Peternakan Rakyat di Kecamatan Tanete Riaja Kabupaten Barru. Fakultas Peternakan. Universitas Hasanuddin, Makassar.
Hartadi, H. Soedomo dan A. D. Tilman. 1986. Tabel Komposisi Pakan untuk Indonesia. Gadjah Mada University Press, Yogyakarta.
Martojo, H. 2012. Indigenous bali cattle is most suitable for sustainable small farming in Indonesia. Reproduction in Domestic Animals. 47(1): 10-14.
Ngadiyono, N. 2012. Betrnak Sapi Potong Ramah Lingkungan. PT Citra Aji Parama, Yogyakarta.
Ningsih, D. T. 2017. Studi Bobot Badan Sapi Jantan Hasil Persilangan Sapi Simmental dan Sapi Bali (Simbal) di Kabupaten Lombok Timur. Skripsi. Fakultas Peternakan Universitas Mataram, Mataram
Noor, R. R. 2004. Genetika Ternak. Penebar Swadaya, Jakarta.
Purwantara B, RR. Noor, G. Andersson, and Rodriguez-Martinez H. 2012. Banteng and Bali Cattle in Indonesia: Status and Forecasts. Reprod.Dom. Anim. 47 (Suppl. 1), 2– 6.
Putra, T. G. 2014. Kualitas bibit sapi bali pada kelompok tani ternak 'sejahtera?' (penerima bantuan program penyelamatan betina produktif) di kampung kalisemen distrik nabire barat kabupaten nabire. Program Studi Peternakan Fakultas Pertanian dan Peternakan. Universitas Satya Wiyata Mandala-Nabire, Nabire.
Rahayu, B.S. T. 2003. Studi bobot badan dan ukuran-ukuran tubuh sapi Pesisir di Kabupaten Pesisir Selatan dan Padang Pariaman Sumatera Barat. Skripsi. Fakultas Peternakan Institut Pertanian Bogor, Bogor.
Rianto, E dan P. Endang. 2011. Sapi Potong. Cetakan 3. Swadaya, Jakarta.
Rianto, E dan Purbowati, E. 2009. Panduan Lengkap Sapi Potong. Penebar Swadaya, Jakarta.
Rusfidra A. 2006. Dasar Fisiologis Pewarisan Sifat. Bahan Ajar Dasar Pemuliaan Ternak. Fakultas Peternakan Universitas Andalas, Padang.
Sampurna IP, Saka IK, Oka IG, Sentana P. 2013. Biplot Simulation of Exponential Function to Determine Body Dimension's Growth Rate of Bali Calf. Canadian Journal on Computing in Mathematics, Natural Scienses, Engineering and Medicine, IV(1) : 8792.
Santoso, G. 2008. Metodologi Penelitian Kuantitatif Dan Kualitatif. Prestasi Pustaka, Jakarta.
Siregar, S. B. 2008. Penggemukkan Sapi. Penebar Swadaya, Jakarta.
Sugeng, Y.B. 2006. Beternak Sapi Potong. Penebar Swadaya, Jakarta.
Stell, R. G. D dan J. H. Torrie. 1995. Prinsip dan Prosedur Statistika. Gramedia Pustaka, Jakarta.
Tazkia, R. 2008. Pola dan Pendugaan Sifat Pertumbuhan Sapi Friesian-Holstein Betina Berdasarkan Ukuran Tubuh di KPSBU Lembang. Program studi Teknologi Produksi Ternak. Fakultas Peternakan, Bogor.
Zurahmah, N. dan T. Enos. 2011. Pendugaan bobot badan calon pejantan sapi Bali menggunakan dimensi ukuran tubuh. Buletin Peternakan, 35(3): 160-164
DOI:
https://doi.org/10.31186/jspi.id.15.2.219-226
Article Metrics
Abstract Views : 0 times
PDF (Bahasa Indonesia) Downloaded : 0 times
Refbacks
There are currently no refbacks.

This work is licensed under a
Creative Commons Attribution-ShareAlike 4.0 International License
.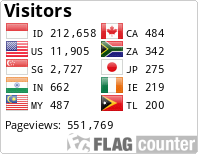 Editorial Office :
Gedung Laboratorium Jurusan Peternakan Lantai 2, Fakultas Pertanian Universitas Bengkulu
Jalan W.R. Supratman, Kandang Limun, Bengkulu, 38371
Email : jspi@unib.ac.id, jsainpet@gmail.com