Identifikasi Morfologi Mikroflora pada Saluran Pencernaan Itik Magelang
W. T. Nugraha
(1
)
, M. S. I. Pradipta
(2)
, P. B. Pramono
(3)
, A. S. Soekarno
(4)
, B. Kusuma
(5)
,
(1)&nbspProgram Studi Peternakan, Fakultas Pertanian, Universitas Tidar, Indonesia
(2)&nbspProgram Studi Peternakan, Fakultas Pertanian, Universitas Tidar, Indonesia
(3)&nbspProgram Studi Peternakan, Fakultas Pertanian, Universitas Tidar, Indonesia
(4)&nbspProgram Studi Ilmu dan Industri Peternakan, Fakultas Peternakan, Universitas Gadjah Mada, Indonesia
(5)&nbspProgram Studi Akuakultur, Fakultas Perikanan dan Ilmu Kelautan, Universitas Jenderal Soedirman, Indonesia
Abstract
Penelitian ini bertujuan untuk mengetahui mikroflora yang terdapat pada saluran pencernaan itik magelang. Sampel itik magelang didapatkan pada lokasi peternakan pemeliharaan semi-intensif/umbaran di Kecamatan Secang, Magelang. Pengambilan isolat didapatkan dari sekum dan isi sekum itik magelang. Data yang diambil dalam penelitian ini adalah warna koloni, bentuk koloni, bentuk tepian koloni, bentuk sel, motilitas, pembentukan spora dan pewarnaan gram. Analisis data yang digunakan menggunakan analisis deskriptif. Berdasarkan hasil pengamatan morfologi yang telah dilakukan, dari seluruh isolat memiliki warna koloni putih susu mengkilat, bentuk bacil, bentuk tepian rata, non-motil, produksi CO2 negatif, cat gram positif dan produksi spora negatif. Kesimpulan yang didapatkan dari penelitian ini yaitu hasil isolasi bakteri yang didapatkan dalam saluran pencernaan itik magelang adalah bakteri gram positif. Sehingga diperlukan uji lanjut untuk mengetahui potensi kandidat probiotik.
Keywords
itik magelang; mikroflora; morfologi; unggas
References
Aprilianti, E., Mangisah, I., dan Ismadi, V.D.Y.B. 2017. Pengaruh penggunaan limbah kecambah kacang hijau terhadap kecernaan protein kasar, kecernaan serat kasar dan pertambahan bobot badan itik magelang. Agromedia. 35 (2): 33-40.
Asriani. 2006. Kajian efek sinergi antimikroba metabolit bakteri asam laktat dan monoasilgliserol minyak kelapa terhadap bakteri patogen. Desertasi. Sekolah Pascasarjana Institut Pertanian Bogor.
BPTP Sumatera Selatan. 2002. Pemeliharaan ternak itik secara intensif. Lembar Informasi Pertanian. No.06/SR/2002.
Dewi, I. M. 2008. Isolasi bakteri dan uji aktifitas kitinase termofilik kasar dari sumber air panas Tinggi Raja, Simalungun, Sumatera Utara. Tesis. Sekolah Pascasarjana Universitas Sumatera Utara, Medan.
Eli, S., Tuti W., Rosita L. B. dan Abun. 2018. Pengaruh pemberian kitosan terhadap mikroflora saluran cerna itik tegal. Jurnal Pendidikan Matematika dan IPA. 9 (2): 119-126.
Faselah J, M., Y. Wesam Altaher, P. Shokryazdan, R. Ebrahimi, M. Ebrahimi, Z. Idrus, V. Tufarelli, and J. B. Liang. 2016. Dietary supplementation of a mixture of Lactobacillus strains enhances performance of broiler chickens raised under heat stress conditions. Int. J. Biometeorol. 60: 1099–1110.
Fitri, L dan Yasmin, Y. 2011. Isolasi dan pengamatan morfologi koloni bakteri kitinolitik. Jurnal Ilmiah Pendidikan Biologi, Biologi Edukasi. 3 (2): 20-25.
Harlina. 2014. Isolasi dan karakterisasi bakteri asam laktat dari usus itik (Anas Domestica). Skripsi. Jurusan Sains Biologi pada Fakultas Sains dan TeknologiUniversitas Islam Negeri Alauddin Makassar.
Malaka, R dan A. Laga. 2005. Isolasi dan identifikasi Lactobacillus Bulgaricus strain Ropy dari yogurt komersial. J. Sains dan Teknotogi. 5 (1): 51-58.
Mutmainnah, H. 2013. Isolasi dan karakterisasi bakteri probiotik dari saluran pencernaan ayam kampung Gallus domesticus. Skripsi. Fakultas Matematika dan Ilmu Pengetahuan Alam, Universitas Hasanuddin.
Rahayu, T. P., L. Waldi, M. S. I. Pradipta, dan A. N. Syamsi. 2019. Kualitas ransum itik magelang pada pemeliharaan intensif dan semi intensif terhadap bobot badan dan produksi telur. Bulletin of Applied Animal Research. 1 (1): 8-14.
Risna, Y. K., Harimurti, S. Wihandoyo, and Widodo. 2020. Screening for probiotic of lactic acid bacteria isolated from the digestive tract of a native Aceh duck (Anas platyrhynchos). Biodiversitas: 21 (7): 3001-3007.
Siregar, C. S., Erina dan Abrar, M. 2018. Isolasi Escherichia coli pada telur puyuh (Coturnix-coturnix japonica) yang gagal menetas di peternakan Desa Garot Kecamatan Darul Imarah Aceh Besar. JIMVET. 2(1):161-169.
Song, J., K. Xiao, Y. L. Ke, L. F. Jiao, C. H. Hu, Q. Y. Diao, B. Shi, and X. T. Zou. 2014. Effect of a probiotic mixture on intestinal micro?ora, morphology, and barrier integrity of broilers subjected to heat stress. Poult. Sci. 93:581–588.
Surono, I. S. 2004. Probiotik susu fermentasi dan kesehatan. Tri Cipta Karya. Jakarta.
Tao, Z., W. Xu, C. Zhu, S. Zhang, Z. Shi, W. Song, H. Liu, and H. Li. 2019. Effects of ammonia on intestinal micro?ora and productive performance of laying ducks. Poultry Science. 98: 1947-1959.
Thompson CB. 2009. Descriptive data analysis. Air Med J 28 (2): 56-59.
DOI:
https://doi.org/10.31186/jspi.id.16.2.142-147
Article Metrics
Abstract Views : 0 times
PDF Downloaded : 0 times
Refbacks
There are currently no refbacks.

This work is licensed under a
Creative Commons Attribution-ShareAlike 4.0 International License
.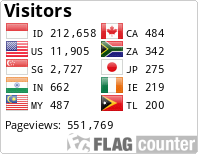 Editorial Office :
Gedung Laboratorium Jurusan Peternakan Lantai 2, Fakultas Pertanian Universitas Bengkulu
Jalan W.R. Supratman, Kandang Limun, Bengkulu, 38371
Email : jspi@unib.ac.id, jsainpet@gmail.com