Pengaruh Penambahan Air Perasan Jeruk Nipis (Citrus aurantiifiolia) Dalam Air Minum Terhadap Tampilan Karkas Ayam Broiler
Aditya Rakhmansyah
(1
)
, Warsono Sarengat
(2)
, Teysar Adi Sarjana
(3)
,
(1)&nbspFakultas Peternakan dan Pertanian Universitas Diponegoro, Indonesia
(2)&nbspFakultas Peternakan dan Pertanian Universitas Diponegoro, Indonesia
(3)&nbspFakultas Peternakan dan Pertanian Universitas Diponegoro, Indonesia
Abstract
Penelitian ini bertujuan  untuk mengetahui pengaruh penambah air perasan jeruk nipis terhadap tampilan karkas ayam broiler. Materi yang digunakan yaitu 90 ekor day old chick (DOC) broiler dengan bobot rata-rata sebesar 38±0,1g. Rancangan yang digunakan pada penilitian ini adalah rancangan acak lengkap (RAL) 3 perlakuan dengan 6 ulangan. Perlakuan mulai diterapkan pada umur 21 hari. air minum ayam broiler terdiri dari T0 (air minum tanpa tambahan perasan jeruk nipis), T1 (air minum yang ditambah 0,5% perasan jeruk nipis), dan T2 (air minum yang ditambah 1% perasan jeruk nipis). Parameter yang diukur bobot potong, persentase karkas, potongan komersial dan lemak abdominal. Hasil penelitian menunjukkan bahwa penambahan perasan jeruk nipis sampai 1% dalam air minum tidak memberikan pengaruh nyata terhadap tampilan karkas meliputi bobot potong, bobot karkas dan persentase karkas namun mampu menurukan persentase lemak abdominal secara signifikan pada penambahan 1%. Kesimpulan dari penelitian ini adalah penambahan air perasan jeruk nipis pada level 1% mampu menurunkan lemak abdominal tanpa mempengaruhi tampilan karkasnya.
Kata kunci: jeruk nipis, broiler, tampilan karkas, lemak abdominal
References
Ihsan, F.N.(2006) 'Persentase bobot Karkas, Lemak Abdomen dan Organ dalam Ayam Broiler dengan Pemberian Silase Ransum Komersial', Journal Pertanian IPB, 18(4), pp. 53–67.
Huyghebaert, N., Vermeire, A. and Remon, J. P. (2005) 'Alternative method for enteric coating of HPMC capsules resulting in ready-to-use enteric-coated capsules', European Journal of Pharmaceutical Sciences, 21(5), pp. 617–623. doi: 10.1016/j.ejps.2004.01.002.
Sibarani, V. D. Yunianto, L. D. M. (2014) 'Persentase karkas dan non karkas serta lemak abdominal ayam broiler yang diberi', Animal Agriculture Journal, 3(2), pp. 273–280.
Dibner, P. B. (2002) 'Use of organic acid as a model to study the impact of gut microflora on nutrition and metabolism', Journal of Applied Poultry Research, 11(4), pp. 453–463.
Khotimah.K (2002) 'Pengaruh Ekstrak Jeruk Nipis (Citrus aurantifolia) dan MetodePengolahan pada Kualitas DagingBroiler', Biotechnology Center Journal, 8(4), pp. 56–71.
Nugroho, T. S., Wahyuni, H. I. and Suthama, N. (2016) 'ACIDIFIER TERHADAP KECERNAAN PROTEIN DAN BOBOT BADAN AKHIR PADA ITIK JANTAN LOKAL ( The Effect Adding Citric Acid In The Diet As Acidifier On Protein Digestibility And Final Body Weight In Male Local Ducks ) I . PENDAHULUAN Itik merupakan unggas lokal yan', Agromedia, 34(2), pp. 49–53.
Soeparno (2006) Ilmu dan Teknologi Daging. 1st edn. Yogyakarta: Gadjah Mada University Press.
Subekti, K, S. (2007) 'Kualitas Karkas (Berat Karkas, Persentase Karkas Dan Lemak Abdomen) Ayam Broiler yang Diberi Kombinasi CPO (Crude Palm Oil) dan Vitamin C (Ascorbic Acid) dalam Ransum sebagai Anti Stress Carcass', Development, 134(4), pp. 635–646.
Suprijatna, R. (2005) Ilmu Dasar Ternak Unggas. 2nd edn. Jakarta: Penebar Swadaya.
Sutrisno, V. D., Yunianto and Suthama, N. (2013) 'Kecernaan Protein Kasar dan Pertumbuhan Broiler yang diberi Pakan Single Step Down dengan Penambahan Acidifier Asam Sitrat', Journal Animal Agriculture, 2(3), pp. 48–60.
Sugiharto, S., T. Yudiarti and I. Isroli. 2017. Effects Of Feeding Cassava Pulp Fermented With Acremonium Charticola On Growth Performance, Nutrient Digestibility And Meat Quality Of Broiler Chicks. Journal of Animal Science, South African. Vol 47 (2): 130-138
W. Siswohardjono (1982) Beberapa metode pengukuran energi metabolis bahan makanan ternak pada itik. Bogor: Institut Pertanian Bogor.
DOI:
https://doi.org/10.31186/jspi.id.14.3.292-297
Article Metrics
Abstract Views : 0 times
PDF (Bahasa Indonesia) Downloaded : 0 times
Refbacks
There are currently no refbacks.

This work is licensed under a
Creative Commons Attribution-ShareAlike 4.0 International License
.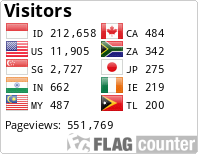 Editorial Office :
Gedung Laboratorium Jurusan Peternakan Lantai 2, Fakultas Pertanian Universitas Bengkulu
Jalan W.R. Supratman, Kandang Limun, Bengkulu, 38371
Email : jspi@unib.ac.id, jsainpet@gmail.com