Potensi Kulit Jengkol sebagai Agen Penurun Kolesterol Daging Itik Magelang
R. A. Alfauzi
(1
)
, B. F. Ariyanto
(2)
, K. P. Setyawan
(3)
, M. Sihite
(4)
, N. Hidayah
(5)
,
(1)&nbsp, Indonesia
(2)&nbspProgram Studi Peternakan, Fakultas Pertanian, Universitas Tidar, Indonesia
(3)&nbspProgram Studi Peternakan, Fakultas Pertanian, Universitas Tidar, Indonesia
(4)&nbspProgram Studi Peternakan, Fakultas Pertanian, Universitas Tidar, Indonesia
(5)&nbspProgram Studi Peternakan, Fakultas Pertanian, Universitas Tidar, Indonesia
Abstract
Itik Magelang merupakan salah satu ternak dwi guna unggulan dari Jawa Tengah. Namun, disisi lain daging itik memiliki kelemahan yaitu mengandung kolesterol yang lebih tinggi dibandingkan daging ayam. Limbah kulit jengkol merupakan salah satu limbah yang dapat dimanfaatkan dalam menurunkan kolesterol itik magelang karena serat kasar (33,07-35,28%) dan saponin (17,91-35,13%) yang tergolong tinggi. Selain itu ketersediaan limbah ini juga tinggi yaitu sebanyak 7.566 ton. Tujuan penulisan ini adalah untuk me-review (mengkaji) potensi kulit jengkol sebagai agen penurun kolesterol daging itik Magelang. Metode yang digunakan dalam menulis narrative review ini yaitu studi literatur. Beberapa hasil penelitian membuktikan bahwa penggunaan serat kasar dan saponin pada ransum dapat menurunkan kolesterol daging itik ataupun ayam. Serat kasar mampu mengurangi penyerapan lemak sehingga deposisi lemak ke dalam tubuh itik dapat ditekan. Saponin mampu meningkatkan pengikatan kolesterol pakan sehingga akan langsung diekskresikan melalui eksreta. Kesimpulannya yaitu limbah kulit jengkol berpotensi digunakan sebagai pakan ternak itik Magelang yang bermanfaat dalam menurunkan kadar kolesterolnya sehingga menyehatkan konsumen. Pemanfaatan limbah ini akan meningkatkan nilai tambah kulit jengkol karena sebelumnya hanya dibuang dan mencemari lingkungan. Penggunaan pakan dari limbah kulit jengkol dapat diberikan dalam bentuk bubuk ataupun ekstrak.
Keywords
itik magelang; kulit jengkol; saponin; serat kasar
References
Afrose, S., M. Hossain, T. Maki dan H. Tsujii. 2010. Hypocholesterolemic response to karaya saponin and rhodobacter capsulatus in broiler chickens. Asian-Australasian Journal of Animal Sciences. 23 (6):733-741.
Akbar, A.M., W. Warnoto, dan T. Akbarillah. 2020. Pengaruh level ampas tahu terhadap deposisi lemak entok umur 10 minggu. Buletin Peternakan Tropis. 1 (1):35-39.
Alfian, M.A.J., S. Sunarno, M.F. Zulfikar dan A. Rifai. 2018. Kandungan antioksidan dan kolesterol dalam daging broiler (galus gallus domestica) hasil pemberian suplemen dalam pakan dari tepung daun pegagan dan bayam merah. Buletin Anatomi dan Fisiologi (Bulletin of Anatomy and Physiology). 3 (1):126-132.
Amrullah, I. K. 2004. Nutrisi Ayam Broiler. Lembaga Satu Gunung Budi. Bogor.
Armissaputri, N.K., Ismoyowati dan S. Mugiyono. 2013. Perbedaan bobot dan persentase bagian-bagian karkas dan non karkas pada itik lokal (anas plathyrincos) dan itik manila (Cairina moschata). Jurnal Ilmiah Peternakan 1(3): 1086 -1094.
Badan Pusat Statistik (BPS). 2019. Statistik Tanaman Buah-Buahan dan Sayuran Tahunan. Badan Pusat Statistik. Jakarta.
Baidlowi, A., S. Supadmo dan Z. Zuprizal. sapindus rarak as saponin source and the effect to meat, blood, and fecal cholesterol in broiler chicken. Proceedings AAAP 16th. 2014. pp.614-617.
Cahaya G dan P.R. Ayu. 2017. Pengaruh jus biji papaya (carica papaya L.) terhadap kadar kolesterol darah pada dislipidemia. Jurnal Kedokteran Universitas Lampung. 7 (1) : 77-82.
Cahyono, B. 2005. Pembibitan Itik. Penebar Swadaya. Jakarta.
Chan, W., J. Brown, S. Lee, D.H. Buss. 1995. meat, poultry, and game. fifth supplement to 5th edition of mccance and widdowson's the composition of foods. royal society of chemistry. Cambridge.
Chávez-Santoscoy, R.A., J.A. Gutiérrez-Uribe dan S.O. Serna-Saldívar. 2013. Effect of flavonoids and saponins extracted from black bean (Phaseolus vulgaris L.) seed coats as cholesterol micelle disruptors. Plant foods for human nutrition. 68 (4):416-423.
Francis, G., Z. Kerem, H.P. Makkar, dan K. Becker. 2002. The biological action of saponins in animal systems: a review. British journal of Nutrition. 88 (6):587-605.
Han, L.K., B.J. Xu, Y. Kimura, Y.N. Zheng, dan H. Okuda. 2000. Platycodi radix affects lipid metabolism in mice with high fat diet–induced obesity. The Journal of nutrition. 130 (11):2760-2764.
Hartoyo, B., I. Irawan, dan N. Iriyanti. 2005. Effect of fatty acids fiber concentration in broiler ration to cholesterol, HDL and LDL blood serum. Animal Production, 7 (1):27-33.
Hidayah, N., R. Lubis, K.G. Wiryawan, S. Suharti. 2019. Phenotypic identification, nutrients content, bioactive compounds of two jengkol (Archidendron jiringa) varieties from Bengkulu, Indonesia and their potentials as ruminant feed. Biodiversitas. 20 (6):1671-1680.
Hidayati, N. N., E.Y.W. Yuniwarti, S. Isdadiyanto. 2016. Perbandingan kualitas daging itik magelang, itik pedaging dan itik tegal. Bioma. 18 (1):56-63.
Ismoyanti dan T. Widyastuti. 2003. Kandungan lemak dan kolesterol bagian dada dan paha berbagai unggas. Animal production. 5 (2):79-82.
Ismoyowati dan Y. Sumarmoro. 2011. Fat and cholesterol contents local duck (anas plathyrhynchos plathyrynchos) meat fed mash, paste, and crumble feeds. Asian Journal of Poultry Science, 5 (4):150-154.
Kementerian Pertanian. 2013. Keputusan Menteri Pertanian Nomor 701/Kpts/PD.410/2/2013 tentang Penetapan Rumpun Itik Magelang. Menteri Pertanian. Jakarta.
Kusnandar, F. 2010. Mengenal Serat Pangan. Departemen Ilmu dan Teknologi Pangan, IPB. URL: http://itp.fateta.ipb.ac.id/. Diakses tanggal 3 September 2020.
Lamid, M., M.A. Al-Arif, M. Amin, dan S.H. Warsito. 2020. Decreasing triglyceride, LDL-c and increasing HDL-c contents in broiler meat by partial replacement of commercial feed with fermented rice bran and turmeric flour. Biocatalysis and Agricultural Biotechnology. 23:101-450.
Lee S, A., L Simons, P. A Murphy dan S. Hendrich. 2005. Soya saponins lowered plasma cholesterol and increased fecal bile acids in female golden syrian hamters. Experimental Biology and Medicine. 230 :472-8.
Low, S.G. 2015. Review signal grass (brachiaria decumbens) toxicity ingrazing ruminants. Agriculture. 5:971-990.
Lorent, J., L. Lins, O. Domenech, J. Quetin-Leclercq, R. Brasseur, dan M.P. Mingeot-Leclercq. 2014. Domain formation and permeabilization induced by the saponin ?-hederin and its aglycone hederagenin in a cholesterol-containing bilayer. Langmuir 30 (16): 4556-4569.
Matitaputty, P. dan Suryana. 2010. The characteristics of meat duck, problems and prevention of off flavor due to lipid oxidation. Wartazoa. 20 (3):130-138.
Mc Donald, P., R.A. Edward, J.F.D. Greenhalg dan C.A. Morgan. 2002. Animal Nutrition, 6 th Edition. Longman Scientific and Technical Co. Published in The United States with John Willey and Sons inc. New York.
Muliani, H., 2014. Kadar kolesterol daging berbagai jenis itik (anas domesticus) di Kabupaten Semarang. Anatomi Fisiologi. 22 (2):75-82.
Muryanto. 2015. Sumberdaya Genetik Ternak Lokal Jawa Tengah. Dinas Peternakan dan Kesehatan Hewan Provinsi Jawa Tengah. URL: www.pertanian.go.id. Diakses tanggal 3 September 2020.
Negi, J.S., P.S. Negi, G.J. Pant, M.S. Rawat, dan S.K. Negi. 2013. Naturally occurringsaponins: chemistry and biology. Journal of Poisonous and Medicinal Plant Research. 1 (1):001-006.
Okrathok, S. dan S. Khempaka. 2020. Modified-dietary fiber from cassava pulp reduces abdominal fat and meat cholesterol contents without affecting growth performance of broiler chickens. Journal of Applied Poultry Research. 29 (1):229-239.
Pandia, S. dan B. Warman. 2016. Pemanfaatan kulit jengkol sebagai adsorben dalam penyerapan logam CD (ii) pada limbah cair industri pelapisan logam. Jurnal Teknik Kimia USU. 5 (4):57-63.
Park, J.M., P.G. Kim, J.H. Jang, Z. Wang, B.S. Hwang, dan K.L. DeVries. 2008. Interfacial evaluation and durability of modified Jute fibers/polypropylene (PP) composites using micromechanical test and acoustic emission. Composites Part B: Engineering. 39 (6):1042-1061.
Piliang, W.G dan S. Djojosoebagio. 1996. Fisiologi Nutrisi. Edisi Kedua. Universitas Indonesia Press. Jakarta.
Partama, I.B.G., T.G.B Yadnya, A.A.A.S. Trisnadewi, dan I.K. Sukada. 2018. Fermented rice husk utilization of effective microorganisms-4 supplemented with Piper betle L. performance, meat quality, antioxidant capacity, and meat cholesterol levels of Bali duck. International journal of life sciences. 2 (3):98-110.
Purwantini. 2002. Produksi dan kualitas itik lokal di daerah sentra peternakan itik. Universitas Jenderal Soedirman. Purwokerto.
Purwati, D., M.A. Djaelani, dan E.Y.W. Yuniwarti. 2015. Indeks kuning telur (IKT), haugh unit (HU) dan bobot telur pada berbagai itik lokal di Jawa Tengah. Jurnal Akademika Biologi. 4 (2):1-9.
Putri, P.E., I. Mangisah, dan N. Suthama. 2017. The effect of dietary supplementation of onion and garlic husk powder on protein, cholesterol and fat of duck meat. In: Proceedings of International Seminar on Livestock Production and Veterinary Technology. LPVT-2016, pp.422–427.
Ramadhina, I.A., L. Adriani, dan E. Sujana. 2019. Pengaruh pemberian ekstrak daun kepel (stelechocarpus burahol) terhadap kadar kolesterol darah dan telur puyuh (coturnix-coturnix japonica). Jurnal Nutrisi Ternak Tropis dan Ilmu Pakan, 1 (1):34-40.
Risna, Y.K. 2012. Pengaruh pemberian tepung daun dan tepung buah mengkudu (morinda citrifolia) dalam ransum terhadap kadar kolesterol daging itik. Lentera: Jurnal Ilmiah Sains dan Teknologi, 12 (1):152-303.
Rofiq, M.A. 2018. Seleksi itik magelang jantan berdasarkan sifat produksi dan reproduksi keturunannya di balai pembibitan dan budidaya ternak non ruminansia di Banyubiru, Ambarawa, Kabupaten Semarang. Agromedia, 36 (1) 47-56.
Salma, M.I. 2020. Kelayakan limbah kulit jengkol sebagai aksesori sanggul modern. Skripsi. Universitas Negeri Semarang, Semarang.
Samudera, R. dan A. Hidayatullah. 2008. Warna kulit, lemak abdomen dan lemak karkas itik alabio (Anas playhyhincos Borneo) jantan akibat pemberian azola dalam ransum. Animal Production, 10 (3):164-167.
Sanggih, P.R.A., R. Wahyudo, dan A. Ginarana. 2019. Efek buah nanas (Ananas comosus l. Merr) terhadap penurunan kadar kolesterol pada penyakit jantung koroner (PJK). Jurnal Kedokteran Universitas Lampung, 3 (1):205-209.
Savitri, A.F., E.Y.W. dan S. Isdadiyanto. 2016. Rasio otot-tulang pectoralis berbagai jenis itik lokal di Jawa Tengah. Bioma: Berkala Ilmiah Biologi. 18 (2):151-156.
Sparg, S., Light, M.E. and Van Staden, J., 2004. Biological activities and distribution of plant saponins. Journal of ethnopharmacology, 94 (2-3):219-243.
Suciani, K.W.P., N.L.G. Sumardani, I.G.N.G. Bidura, I.G.N. Kayana, dan S.A. Lindawati,. 2011. Penambahan multi enzim dan ragi tape dalam ransum berserat tinggi (pod-kakao) untuk menurunkan kolesterol daging broiler. Jurnal Veteriner, 12 (1):69-76.
Suhaemi, Z. dan P.N. Jefri. 2019. Kadar kolesterol dan kualitas telur itik lokal menggunakan tangkai dan daun talas liar dalam ransum. Journal of Livestock and Animal Health, 2 (1):1-4.
Survei Sample Regristration System (SRS). 2014. Penyakit Jantung Koroner (PJK). Jakarta; Kemenkes RI.
Suryani, N.N., I.G.N.G. Bidura. 2000. Pengaruh suplementasi ragi tape dalam ransum terhadap kualitas fisik karkas dan kadar kolesterol telur ayam lohmann brown. Majalah Ilmiah Peternakan. 3(1) :19-21.
Suryanto, H. 2016. Review serat alam : komposisi, struktur dan sifat mekanis. Karya Ilmiah. Jurusan Teknik Mesin. Universitas Negeri Malang.
Syafrizal, S., N. Nurliana, dan S. Sugito. 2018. Pengaruh pemberian ampas kedelai dan bungkil inti sawit (akbis) yang difermentasi dengan aspergillus niger terhadap kadar lemak dan kolesterol daging dada broiler. Jurnal Agripet. 18 (2):74-82.
Tillman, A.D., H. Hartadi, S. Reksodiprodjo, S. Prawirokusomo dan L. Lebdosoekojo. 1989. Ilmu Makanan Ternak Dasar. Gadjah Mada University Press. Yogyakarta.
Vincken, J.P., L. Heng, A. de Groot, dan H. Gruppen. 2007. Saponins, classification and occurrence in the plant kingdom. Phytochemistry. 68 (3):275-297.
Wardiny, T.M., S. Sumiati, Y. Retnani, dan A. Setiyono. 2020. Production of functional kampong chicken meat with low cholesterol, high antioxidant, and unsaturated fatty acids fed noni (morinda citrifolia) leaf shoot meal. Tropical Animal Science Journal. 43 (1):35-42.
World Health Organizatin (WHO). 2008. Raised Cholesterol. URL: https://www.who.int/gho/ncd/risk_factors/cholesterol_text/en/. Diakses tanggal 3 September 2020.
Yanuartono., H. Purnamaningsih, A. Nururrozi, dan S. Indarjulianto. 2017. Saponin : dampak terhadap ternak (ulasan) saponin : impact on livestock (a review). J Peternakan Sriwijaya. 6 (2):79-90.
Yuniwarti., E. Y. W dan H. Muliani. 2014. Status heterofil, limfosit dan rasio H/L berbagai itik lokal di Provinsi Jawa Tengah. J. Ilmu Ternak. 1 (5):22-27.
DOI:
https://doi.org/10.31186/jspi.id.16.1.98-107
Article Metrics
Abstract Views : 0 times
PDF Downloaded : 0 times
Refbacks
There are currently no refbacks.

This work is licensed under a
Creative Commons Attribution-ShareAlike 4.0 International License
.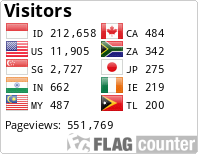 Editorial Office :
Gedung Laboratorium Jurusan Peternakan Lantai 2, Fakultas Pertanian Universitas Bengkulu
Jalan W.R. Supratman, Kandang Limun, Bengkulu, 38371
Email : jspi@unib.ac.id, jsainpet@gmail.com