Fermentasi Alang-Alang (Imperata cylindrica) sebagai Pakan Ternak Kerbau Rawa
J. Laksono
(1
)
, W. Ibrahim
(2)
,
(1)&nbspProgram Studi Peternakan, Fakultas Peternakan, Universitas Musi Rawas, Indonesia
(2)&nbspProgram Studi Peternakan, Fakultas Peternakan, Universitas Musi Rawas, Indonesia
Abstract
Penelitian ini bertujuan untuk mengetahui kualitas nutrisi alang-alang yang di fermentasi sebagai pakan ternak kerbau.  Penelitian ini dilaksanakan di Laboratorium Fakultas Pertanian Universitas Musi Rawas pada bulan Juni sampai dengan bulan September 2020. Penelitian ini menggunakan metode Eksperimental dengan Rancangan Acak Lengkap (RAL) Non Faktorial. Adapun faktor perlakuan sebaga iberikut. L1 : Mol Bonggol Pisang 20 ml, L2 : Mol Bonggol Pisang 25 ml,, L3 : Mol Bonggol Pisang 30 ml, L4 : Mol Bonggol Pisang 35 ml, L5 : Mol Bonggol Pisang 40 ml, L6 : Mol Bonggol Pisang 45 ml. Data yang  penelitian ini akan di analisis menggunakanan alisisis ragam (ANOVA), jika terdapat perbedaan yang nyata antara perlakuan maka akan dilakukan uji Beda Nyata Terkecil (BNT). Berdasarkan analisa ragam, menunjukkan bahwa pengolahan alang - alang sebagai pakan  ternak kerbau rawa berbasis fermentasi berpengaruh sangat nyata (P<0.01)  pada parameter (pH), Protein Kasar, berpengaruh nyata (P<0.05) pada perlakuan serat kasar dan berpengaruh tidak nyata (P>0.05) pada parameter kadar air dan bahan kering. Hasil penelitian yang di lakukan  menunjukan pengaruh positif  terhandap penurunan pH, menaikan kandungan  nilai protein kasar dan menurunkan kandungan serat kasar pada  fermentasi alang-alang sebagai pakan ternak kerbau rawa.
Keywords
Alang-alang; Fermentasi; Mol bonggol Pisang; Kerbau Rawa
References
Antonius, 2010. Pengaruh pemberian jerami padi terfermentasi terhadap palatabilitas kecernaan serat dan digestible energy ransum sapi. Seminar Nasional Teknologi Peternakan dan Veteriner. 224-228.
Ali , A. I. M, S. Sandi, Muhakka, Riswandi, D. Budianta. 2013. The Grazingof Pampangan Buffaloes at Non-Tidal Swamp in South Sumatra of Indonesia. APCBEE Procedia. 8: 87-92
Badan Pusat Statistik Nasional, 2019 Populasi ternak di Sumatra Selatan https://www.bps.go.id/subject/24/peternakan.html (Diakses Juli 2019)
Karyono, T., J. Laksono, 2019 Kualitas fisik kompos feses sapi potong dan kulit kopi dengan penambahan aktivator Mol Bongkol Pisang dan EM4 Jurnal Peternakan Indonesia, 21 (2): 154-162
Komar, A., 1984. Teknologi pengolahan jerami padi sebagai pakan ternak. Dian Grahita. Bandung
Kojo., 2015. Pengaruh penambahan dedak padi dan tepung jagung terhadap kualitas fisik silase rumput gajah. Jurnal Zootek. 35 (1) : 21-29
Laksono, J., T. Karyono 2017 Pemberian pupuk fosfat dan mikoriza albuskular terhadap pertumbuhan tanaman legum (Indigofera Zellingeriana). Jurnal Sain Peternakan Indonesia, 2 Volume XII.12-14 DOI :https://doi.org/10.31186/jspi.id.12.2.184-190
Laksono, J., W. Ibrahim. 2020. Pengaruh metode pengolahan dan waktu pemeraman pelepah sawit terhadap kualitas nutrisi pakan ternak kerbau rawa (buffelus asiaticus) . Jurnal Ilmiah Peternakan Terpadu 8 (1): 27-31, DOI: http://dx.doi.org/10.23960/jipt.v8i1.p27-32.
Laksono, J., T. Karyono. 2020 Pemberian Level Starter Pada Silase Jerami Jagung dan Legum IndigoferaZollingeriana Terhadap Nilai Nutrisi Pakan Ternak Ruminansia Kecil. Jurnal Peternakan ( Jurnal of animal science). 04 (01) : 33-38 DOI :http://dx.doi.org/10.31604/jac.v4i1.1420
Mirni, L., Ismudiono, S. Koesnoto, S. Chuniati, N. Hidayati, E.V.F Vina (2012). Kareteristik pucuk tebu (Saccharum offcinarum,lin) dengan penambahan Lactobacillus Plantarum. Agroveteriner 01 (01) : 5-10
Nurhayati, T., Y. Mas'udah, dan S. Sarudji. 2013. The Content of crude protein and crude fiber palm oil fronds fermented by xylanolytic bacteria (Bacillus pumilus) Agroveteriner. 1(2):73-78
Ridwam, R., S. Ratnakomala, G. Kartina, Y. Widyastuti. 2005. Pengaruh Penambahan dedak padi dan Lactobacillus planlarum lBL-2 dalam pembuatan silase rumput gajah (Pennisetum Purpureum). Media Peternakan. 28 (03) : 117-123
Sebayang, F., 2006. Pembuatan etanol dari molases secara fermentasi menggunakan sel Saccharomyces cerevisiae yang terimobilisasi pada kalsium a lginat. Jurnal Teknologi Proses 5 (2) : 75-80
Santi., 2018. Kadar protein kasar dan serat kasar jagung kuning giling pada di fermentasi dengan EM-4 Pada level yang berbeda. Agrovital (Jurnal Ilmu Pertanian ) 3 (2) : 84-86.
Surono., M.Soejono., S.P.S. Budhi. 2006. Kehilangan bahan kering dan bahan organik silase rumput gajah pada umur potong dan level aditif yang berbeda. Journal of the Indonesian Tropical Animal Agriculture. 31 (01) : 62-67
Anggraeny, Y.N., dan U. Umiyasih. 2009. Pengarug fermentasi cerevision terhadap kandungan nutrisi dan kecernaan ampas aren (Arenga pinata MERR). Teknologi Peternakan dalam Seminar Nasional dan Veteriner. : 256-262.
Utomo, R., 2015. Konservasi ijhauan pakan ternak dan peningkatan kualitas bahan pakan berserat tinggi. Gajah MadaUniversity Press. Yogyakarta.
Wibisono., Ivan. , L. Hugo, Antaresi, Aylianawati. 2011. Pembuatan pulp dari alang-alang. Jurnal Widya Tekhnik.10 (1) :11-20
Zakariah, M .A, 2012. Fermentasi Asam Laktat Pada Silase. Fakultas Peternakan. Universits Gajah Mada. UGM Press. Yogyakarta.
DOI:
https://doi.org/10.31186/jspi.id.16.2.180-185
Article Metrics
Abstract Views : 0 times
PDF Downloaded : 0 times
Refbacks
There are currently no refbacks.

This work is licensed under a
Creative Commons Attribution-ShareAlike 4.0 International License
.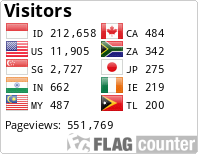 Editorial Office :
Gedung Laboratorium Jurusan Peternakan Lantai 2, Fakultas Pertanian Universitas Bengkulu
Jalan W.R. Supratman, Kandang Limun, Bengkulu, 38371
Email : jspi@unib.ac.id, jsainpet@gmail.com