Efek Perbedaan Dataran terhadap Produksi Karkas Ayam Broiler yang Dipelihara di Kandang Closed House
F. Nurhidayat
(1
)
, L. D. Mahfudz
(2)
, D. Sunarti
(3)
,
(1)&nbspFakultas peternakan dan pertanian universitas diponegoro, Indonesia
(2)&nbspFakultas peternakan dan pertanian universitas diponegoro, Indonesia
(3)&nbspFakultas peternakan dan pertanian universitas diponegoro, Indonesia
Abstract
Penelitian ini dilaksanakan pada kandang closed house yang yang memiliki Standard Operation Procedure (SOP) sama, closed house yang digunakan berasal dari dataran yang berbeda yaitu: didataran rendah, sedang dan tinggi. Tujuan penelitian ini adalah untuk mengetahui pengaruh makroklimat terhadap mikroklimate dan produksi karkas ayam broiler. Penelitian ini menggunakan Rancangan Acak Lengkap (RAL) dengan 3 perlakuan (T1: Pemeliharaan ayam di Demak, T2: pemeliharaan di Gunungpati dan T3: pemeliharaan di Ampel.) dan 8 ulangan. Data diolah menggunakan analisis ragam pada taraf signifikasi 5%, jika perlakuan berpengaruh nyata nyata dilanjutkan dengan Uji Wilayah Ganda Duncan. Hasil uji statistik menunjukkan bahwa perbedaan dataran berpengaruh nyata (P<0,05) terhadap bobot potong yaitu pada dataran rendah 1560.13g (a) lebih baik dari dataran sedang 1477,94g (b) dan dataran tinggi 1454,38g (b). Bobot karkas juga berpengaruh nyata (P<0,05) yaitu pada dataran rendah 1060.58g (a) lebih baik dari dataran sedang 1029.11g (ab), dan dataran tinggi 1006,01g (b). Persentase karkas, lemak abdominal dan kualitas karkas tidak berpengaruh nyata (P>0,05). Berdasarkan penelitian yang dilakukan dapat disimpulkan bahwa perbedaan dataran berpengaruh terhadap kondisi mikroklimat kandang, sehingga menghasilkan bobot potong dan produksi karkas ayam broiler yang paling baik pada dataran rendah.
Keywords
broiler; closed house; dataran; produksi karkas
References
Dewanti, R., M. Irham dan Sudiyono. 2013. Pengaruh penggunaan eceng gondok (Eichornia crassipes) terfermentasi dalam ransum terhadap persentase karkas, nonkarkas dan lemak abdominal itik lokal jantan umur delapan minggu. Buletin Peternakan. 37(1): 19-25.
Gultom, S. M., H. Supratman dan Abun. 2012. Pengaruh imbangan energi dan protein ransum terhadap bobot karkas dan bobot lemak abdominal ayam broiler umur 3- 5 minggu. Jurnal Agrik. 1 (1): 1-5.
Imamudin, U. Atmomarsono dan M. H. Nasoetion. 2012. Pengaruh Berbagai Frekuensi Pemberian Pakan Pada Pembatasan Pakan terhadap Produksi Karkas Ayam Broiler. Animal Agricultural Journal 1(1): 87 – 98.
Koswara, S. 2009. Pengolahan Unggas. Jurnal Pangan 3(1): 22 – 40.
Kusuma, R. A., B. Dwiloka dan L. D. Mahfudz. 2014. Berat karkas, nonkarkas dan lemak abdominal pada ayam broiler yang diberi pakan mengandung Salvinia molesta. Animal Agriculture Journal. 3(2): 249-257.
Haroen, U. 2003. Respon ayam broiler yang diberi tepung daun sengon (Albizzia falcataria) dalam ransum terhadap pertumbuhan dan hasil karkas. Jurnal
Ilmiah Ilmu-ilmu Peternakan 6 (1): 34-41.
Huda, N., Djufri dan Laili. S. 2017. Perbandingan Perendaman Ekstrak Kulit Pisang Raja (Musa paradisiaca Var. Raja) dan Ekstrak Kulit Pisang Kepok (Musa acuminate) terhadap Karakteristik Organoleptik dan Fisik Daging Ayam Kampung (Gallus domesticus). Jurnal Ilmiah Mahasiswa Fakultas dan Ilmu Pendidikan Unsyiah 2(1): 63 – 77.
Ihsan, F.N. 2006. Persentase bobot karkas, lemak abdomen, dan organ dalam ayam broiler dengan pemberian silase ransum komersial. Skripsi. Fakultas Pertanian. Institut Pertanian Bogor, Bogor.
Istiawan dan Kastono. 2018. Pengaruh Ketinggian Tempat Tumbuh terhadap Hasil dan Kualitas Minyak Cengkih (Syzygium aromaticum (L.) Merr. & Perry.) di Kecamatan Samigaluh, Kulon Progo. Vegetalika. 8 (1): 27 – 41.
Kic, P., L. Ruzek, Z. Levinka, L. Zita, and I. Gardianova. 2012. Pollution of indoor environment in poultry housing. In: 11th International Scientific Conference Engineering for Rural Development. Latvia University of Agriculture, Jelgava. 480-483.
Kiramang, K. 2011. Berat Badan Akhir, Konversi Ransum dan Income Over Feed dan Chick Cost Ayam Broiler dengan Pemberian Ransum Komersial. Jurnal Teknosains 5 (1): 15-25.
Matulessy, D. N., E, Suryanto dan Rusman. 2010. Evaluasi karakteristik fisik, komposisi kimia dan kualitas mikrobia karkas broiler beku yang beredar di pasar tradisional Kabupaten Halmahera Utara, Maluku Utara. Jurnal Buletin Peternakan 34 (3) : 178 – 185.
Marang, E.A.F., L.D. Mahfudz., T.A. Sarjana dan S. Setyaningrum. 2019. Kualitas dan Kadar Amonia Litter Akibat Penambahan Sinbiotik dalam Ransum Ayam Broiler. Jurnal Peternakan Indonesia. 21(3): 303 – 310.
Miles, D.M., D.E. Rowe and T.C. Cathcart. 2011. Litter ammonia generation: moisture content and organic versus inorganic bedding materials. Poultry Science 90 (6): 1162-1169.
Nahashon, S. N., N. Adefope, A. Amenyenu and D. Wright. 2005. Effects of dietary metabolizable energy and crude protein concentration on growth performance and carcass characteristics of French guinea broiler. Poult. Sci. 84 : 337-344.
Oktaviana, D., Zuprizal dan E, Suryanto. 2010. Pengaruh Penambahan Ampas Virgin Coconut Oil Dalam Ransum Terhadap Performans dan Produksi Karkas Ayam Broiler. Buletin Peternakan 34 (3) : 159 – 164.
Oldeman, L. R. and M. Free. 1982. A study of the agroclimatology of the Hummid Tropics of Southeatst Asia. FAO/UNESCO/WMO interagency project on.
Pratama, A., S. Kusmayadi, L. B. Roostita, C. Hartati, A. W. L. Hendronoto, S. S. Denny, S. Lilis, G. Jajang, W. Eka, S. P. Wendry. 2015. Evaluasi karakteristik sifat fisik karkas ayam broiler berdasarkan bobot badan hidup. Jurnal Ilmu Ternak 15 (2): 61 – 64.
Rao, R. S. V., D. Nagalashmi dan V. R. Redy. 2002. Feeding to minimize heat stress. Jurnal Poultry Int. 41: 7-15
Resnawati, H. 2004. Bobot potongan karkas dan lemak abdomen ayam ras pedaging yang diberi ransum mengandung tepung cacing tanah (Lumbricus
rubellus). Balai Penelitian Ternak. Bogor
Rose, P. S. 1997. Principles of Poultry Science, page 117, Cab International, New York, US.
Risnajati, D. 2012. Perbandingan Bobot Akhir, Bobot Karkas dan Persentase Karkas Berbagai Strain Broiler. Jurnal Sains Peternakan 10 (1): 11 – 14.
Salam, S., A. Fatahillah, D. Sunarti dan Isroli. 2013. Bobot Karkas dan Lemak
Abdominal yang Diberi Tepung Jintan Hitam (Nigella Sativa) dalam Ransum selama Musim Panas. Jurnal Sains Peternakan 11(2): 84 – 89.
Sari, M. L., N. L. Fitri, dan D. J. Lia, 2014. Pengaruh pemberian asap cair melalui air minum terhadap kualitas karkas ayam broiler. Jurnal Agripet. 14 (1): 71-75.
Setiawan, I. dan E. Sujana. 2009. Bobot akhir, persentase karkas dan lemak abdominal ayam broiler yang dipanen pada umur yang berbeda. Seminar Nasional Fakultas Peternakan Universitas Padjadjaran Pengembangan Sistem Produksi dan Pemanfaatan Sumberdaya Lokal untuk Kemandirian Pangan Asal Ternak.
Sugito dan M. Delima. 2009. Dampak cekaman panas terhadap pertambahan bobot badan, rasio heterofil: limfosit dan suhu tubuh ayam broiler. J. Ked. Hewan. 1 (3) : 218 – 226.
Soeparno. 1994. Ilmu dan Teknologi Daging. Gadjah Mada University Press, Yogyakarta.
Subekti, K., H. Abbas dan K. A. Zura. 2012. Kualitas karkas (berat karkas, persentase karkas, dan lemak abdominal) ayam broiler yang diberi kombinasi CPO (crude palm oil) dan vitamin C (ascorbic acid) dalam ransum sebagai anti stress. Jurnal Peternakan Indonesia 14 (3): 447 – 453.
Sulistyoningsih, M., R. Reni dan A. Dewi. 2016. Kajian Kualitas Performans (Bobot Badan, Karkas, dan Lemak Abdominal) Ayam Broiler pada Beberapa Peternakan Rakyat. Prosiding Seminar Nasional Hasil Penelitian Lembaga Penelitian dan Pengabdian kepada Masyarakat Universitas PGRI Semarang, Semarang. 77 – 95.
Syahruddin, Yatno, N. Ramli, K. G. Wiryawan. 2008. Mannan Polysaccharides in Byproducts of Protein Concentrate from Palm Kernels as Eschericia coli Control. Seminar Nasional Teknologi Peternakan dan Veteriner. Bogor
(ID): Institut Pertanian Bogor.
Woro, I. D, U. Atmomarsono dan R. Muryani. 2019. Pengaruh pemeliharaan pada kepadatan kandang yang berbeda terhadap performa ayam broiler. Jurnal Sain Peternakan Indonesia 14 (4): 418 – 423.
Wurlina, dan D. K. Meles. 2012. Teknologi Kandang Tertutup (Closed House) terhadap Berat Badan, Mortalitas dan Waktu Panen Ayam Pedaging. Veterinaria Medika 5(3): 215-218
Yasa, I. M. S., I. K. Darminta dan I. K. Ta. 2019. Kontrol heat stress index ruangan ayam broiler pada periode brooding secara otomatis berbasis Arduino-Uno. Jurnal Politeknologi 18 (2): 151 – 158.
DOI:
https://doi.org/10.31186/jspi.id.15.4.406-413
Article Metrics
Abstract Views : 0 times
PDF Downloaded : 0 times
Refbacks
There are currently no refbacks.

This work is licensed under a
Creative Commons Attribution-ShareAlike 4.0 International License
.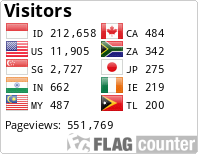 Editorial Office :
Gedung Laboratorium Jurusan Peternakan Lantai 2, Fakultas Pertanian Universitas Bengkulu
Jalan W.R. Supratman, Kandang Limun, Bengkulu, 38371
Email : jspi@unib.ac.id, jsainpet@gmail.com