Pemahaman Manajemen Peternak dalam Meningkatkan Produktivitas Usaha Ternak Sapi Potong di Kabupaten Kupang Provinsi Nusa Tenggara Timur
M. M. Sol'uf
(1
)
, M. Krova
(2)
, A. A. Nalle
(3)
,
(1)&nbspProgram Pascasarjana, Program Studi Ilmu Peternakan Universitas Nusa Cendana, Jl. Adisucipto, Kupang, NTT 85001, Indonesia
(2)&nbspProgram Pascasarjana, Program Studi Ilmu Peternakan Universitas Nusa Cendana, Jl. Adisucipto, Kupang, NTT 85001,
(3)&nbspProgram Pascasarjana, Program Studi Ilmu Peternakan Universitas Nusa Cendana, Jl. Adisucipto, Kupang, NTT 85001, Indonesia
Abstract
Suatu penelitian telah dilakukan dengan tujuan untuk mengetahui dan memahami interaksi kompleks antar berbagai pemangku kepentingan serta faktor-faktor pengungkit dalam meningkatkan produktivitas sapi potong di Kabupaten Kupang.  Pengambilan contoh dilakukan secara bertahap. Tahap pertama penentuan  empat kecamatan contoh secara purposif, tahap kedua penentuan 40 peternak dan  10 orang pedagang secara snow ball sampling dan 6 orang pejabat pemerintah dengan pendekatan wawancara. Banyaknya informan kunci tergantung pada kejenuhan informasi yang diperoleh. Perangkat lunak yang digunakan dalam penelitian ini adalah Ventana Simulation (Vensim) PLE. Perangkat lunak tersebut digunakan membuat diagram sebab akibat. Hasil penelitian menunjukkan bahwa interaksi dalam usaha ternak sapi potong dapat dikatakan bahwa interaksi antar pelaku aktual usaha sapi potong di wilayah Kabupaten Kupang  hanya sebatas pengadaan ternak atau jual beli ternak antar pelaku kepentingan dalam hal ini tidak terdapat interaksi lainnya yang dapat menumbuhkan atau meningkatkan produktivitas ternak sapi potong. Faktor penting yakni produksi sapi potong dan layanan pemerintah dan lembaga akademisi, yang berarti jika dua faktor ini diintervensi maka perilaku sistem dalam usaha ternak sapi potong dapat berubah secara signifikan.
Keywords
pemahaman manajemen; produktivitas usaha ternak sapi potong
References
Gumbira, E. Said, A. Haritz Intan. 2004. Manajemen Agribisnis. Edisi Kedua. Penerbit Ghalia Indonesia. Jakarta.
Mirecroft JDW. 1982. Critical Review of Diagrammig Tools for Conceptualizing Feedback System Models. Dynamica. 8. Part 1 Sumbber.
Moran JB. 1978. Growth and Carcass Development of Indonesia. Dalam Proc. Sem. Penelitian dan Penunjang Pengembangan Peternakan.lembaga Penelitian Peternakan Bogor., Bogor.
Mullik ML. IGN Jelantik. 2009. Strategi Peningkatan Produktivitas Sapi Bali pada Sistem Pemeliharaan Ekstensif di Daerah Lahan Kering: Makalah Seminar Nasional Pengembangan Sapi Bali Berkelanjutan dalam Sistem Peternakan Rakyat. Mataram.
Nalle MN. 2016. Analisis Efisiensi Teknis Sapi Potong di Kabupaten Kupang Provinsi Nusa Tenggara Timur. Jurnal. Agribisnis Lahan Kering. 1 (3):57-59.
Nalle AA, B. Hartono, B. A.Nugroho, H. D.Utami. 2017. Domestic Resources Cost Analysis of Small-Scale Beef Cattle Farming at Upstream Area of BenainNoelmina Watershed, West Timor, East Nusa Tenggara. Journal Of Open Agriculture 2: 417–424.
Ratnawaty S., Amirudin P., Paskalis Th.F. 2016. Dukungan Teknologi Perbibitan dan Penggemukan Sapi Potong Melalui Sekolah Lapang di Nusa Tenggara Timur(Kasus Pulau Timor). Prosiding Seminar Nasional Inovasi Teknologi Pertanian Banjarbaru Juli 2016.
Rosnah, U.S., E.D. Sulistijo dan M. Tiro, 2004. Kajian Rendahnya Pemanfaatan Gamal Oleh Peternak Sapi Bali Penggemukan Di Kabupaten Kupang. Laporan Penelitian. Undana, Kupang.
Rosnah US., M., Yunus. 2018. Komposisi Jenis dan Jumlah Pemberian Pakan Ternak Sapi Bali Penggemukan pada Kondisi Peternakan Rakyat. Jurnal. Nukleus Peternakan. 5 (1): 24-30.
Sarwono B dan Arianto B.H. 2011. Penggemukan Sapi Potong Secara Cepat. Jakarta: Penebar Swadaya
Seiffert GW. 1978. Simmulated Selection for Reproduction Rate in Beef Catle. Journal of Animal Science 61. 402-409.
Sobang, Y.U.L. 2005. Karakteristik Sapi Penggemukan Sapi Pola Gaduhan Menurut Zona Agroklimat dan Dampaknya terhadap Pendapatan Petani Di Kabupaten Kupang NTT. Buletin Nutrisi 8 (2): 71-76. ISSN 1410-6191.Fapet Undana. Kupang.
Sunarto E, OH Nono., UR Lole.,YLHenuk. 2016. Kondisi Ekonomi Rumah Tangga Peternak Penggemukan Sapi Potong pada Peternakan
Rakyat di Kabupaten Kupang.Jurnal Peternakan Indonesia. 18 (1): 21-28.
Wolstenholme E. 1983. Qualitative v. Quantitative Modelling: The Evolving Balance. Proceeding on International System Dynamics Conference.
Yusdja dan Ilham. 2006. Arah Kebijakan Pembangunan Peternakan Rakyat. Analisis Kebijakan Pertanian, 4. (1):18-36.
DOI:
https://doi.org/10.31186/jspi.id.16.2.156-163
Article Metrics
Abstract Views : 0 times
PDF Downloaded : 0 times
Refbacks
There are currently no refbacks.

This work is licensed under a
Creative Commons Attribution-ShareAlike 4.0 International License
.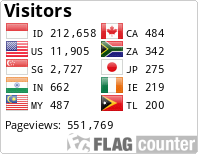 Editorial Office :
Gedung Laboratorium Jurusan Peternakan Lantai 2, Fakultas Pertanian Universitas Bengkulu
Jalan W.R. Supratman, Kandang Limun, Bengkulu, 38371
Email : jspi@unib.ac.id, jsainpet@gmail.com