Pellet Quality with the Addition of Kepok Banana Peel Silage in Grower Crossbred Native Chickens Diet
T. N. I. Koni
(1
)
, T. A. Y. Foenay
(2)
,
(1)&nbspPoliteknik Pertanian Negeri Kupang, Indonesia
(2)&nbspPoliteknik Pertanian Negeri Kupang, Indonesia
Abstract
Kepok banana peel is one food processing waste that can be used as poultry feedstuff. The content of fiber and tannins in banana peels limits its utilization, and the fermentation process can improve the nutritional quality of banana peels. Crossbred native chickens feed usually available in three forms mash, granules, and pellets. The nutrient content of the feed ingredients used in the manufacture of pellets will affect the quality of the pellets produced. This study aimed to examine the use of banana peel silage on pellets' physical and nutritional quality for crossbred native chickens in the grower phase. This experiment used a completely randomized design with four treatments and five replications. The four treatments were (P0) diet without banana peel silage, (P1) diet with 10% banana peel silage, (P2) diet with 20% banana peel silage, (P3) diet with 30% banana peel silage. Data were analyzed by analysis of variance and continued with Duncan's New Multiple Range Test. The results showed that the level of banana peel silage had a very significant effect (p<0.01) on the pellet durability, pellet density,  moisture content, crude fiber, and crude fat pellet. It was concluded that kepok banana peel silage up to 30% in the crossbred native chicken feed positively impacted pellet durability, density, moisture content, fat content, crude protein content, and reduced crude fiber content.
Keywords
kepok banana peel silage; physical quality; pellets; crossbred native chicken
References
Abadi, M. H. M. G., H. Moravej, M. Shivazad, M. A. K. Torshizi, and W. K. Kim. 2019. Effect of different types and levels of fat addition and pellet binders on physical pellet quality of broiler feeds. Poult. Sci. 98:4745–4754. DOI: http://dx.doi.org/10.3382/ps/pez190
Abdollahi, M. R., and V. Ravindran. 2013. Influence of pellet length on pellet quality and performance of broiler starters. J. Appl. Poult. Res. 22:516–522. DOI: http://dx.doi.org/10.3382/japr.2013-00736
Abdollahi, M. R., V. Ravindran, and B. Svihus. 2013. Pelleting of broiler diets : An overview with emphasis on pellet quality and nutritional value. Anim. Feed Sci. Technol. 179:1–23. DOI: http://dx.doi.org/10.1016/j.anifeedsci.2012.10.011
Akhadiarto, S. 2010. Pengaruh pemanfaatan limbah kulit singkong dalam pembuatan pelet ransum unggas. J. Tek. Lingkung. 11:127–138.
Aldillah, R. 2018. Strategi pengembangan agribisnis jagung di Indonesia. Anal. Kebijak. Pertan. 15:43. DOI:10.21082/akp.v15n1.2017.43-66.
AOAC (Association of Official Analytical Chemists). 2005. Official Methods of Analysis of the Association of Official Analytical Chemists. 18th ed. Association of Official Analytical Chemist, Washington, DC.
Atika, T., Liman, and R. Sutrisna. 2015. Pengaruh penambahan tepung gaplek dengan tingkat berbeda terhadap kandungan nutrisi silase limbah sayuran. J. Ilm. Peternak. Terpadu. 3:110–115. DOI: htt/doi.org/10.23960/jipt.v3i3.p%25p.
Behnke, K. C. 1989. Factors influencing pellet quality. J. Chem. Inf. Model. 53:19–22.
Briggs, J. L., D. E. Maier, B. A. Watkins, and K. C. Behnke. 1999. Effect of ingredients and processing parameters on pellet quality. Poult. Sci. 78:1464–1471. DOI:10.1093/ps/78.10.1464.
BSNI (Badan Standardisasi Nasional). 2013. Pakan ayam buras Bagian 2 : Grower SNI 7783.2.2013. BSN, Jakarta.
Chrysostomus, H. Y., T. N. I. Koni, and T. A. Y. Foenay. 2020. Pengaruh berbagai aditif terhadap kandungan serat kasar dan mineral silase kulit pisang kepok. J. Ilmu Peternak. dan Vet. Trop. 10:91–97. DOI:10.46549/jipvet.v10i2.100.
Diarra, S. S. 2018. Peel meals as feed ingredients in poultry diets: Chemical composition, dietary recommendations and prospects. J. Anim. Physiol. Anim. Nutr. (Berl). 102:1284–1295. DOI:10.1111/jpn.12954.
Dozier, W. A., K. C. Behnke, C. K. Gehring, and S. L. Branton. 2010. Effects of feed form on growth performance and processing yields of broiler chickens during a 42-day production period 1. J. Appl. Poult Res. 19:219–226. DOI:http://dx.doi.org/10.3382/japr.2010-00156
Edi, D. N. 2021. Bahan Pakan Alternatif Sumber Energi untuk Subtitusi Jagung pada Unggas (Ulasan). J. Peternak. Indones. 23:43–61. DOI:10.25077/jpi.23.1.43-61.2021.
Fitroh, B. A., W. Wihandoyo, and S. Supadmo. 2018. The use 3 of banana peel meal (Musa paradisiaca) as substitution of corn in the diets on performance and carcass production of hybrid ducks. Bul. Peternak. 42:222–231. DOI:10.21059/buletinpeternak.v42i3.31998.
Gasperz, V. 2006. Teknik analisa dalam penelitian percobaan. Edisi III. Tarsito, Bandung.
Harahap, A. E., and W. N. H. Zain. 2021. Kualitas fisik pellet dengan penambahan level tepung daun ubi kayu serta bahan perekat yang berbeda. Wahana Peternak. 5:5–14. DOI:10.37090/jwputb.v5i1.165.
Harahap, S., A. E. Harahap, and E. Irawati. 2020. Kualitas fisik pellet ayam pedaging dengan penambahan tepung kulit pisang kapok dalam ransum pada lama penyimpanan berbeda. J. Nutr. Ternak Trop. 3:1–80. DOI:10.21776/ub.jnt.2020.003.02.4.
Hudiansyah, P., D. Sunarti, and B. Sukamto. 2015. Pengaruh penggunaan kulit pisang terfermentasi dalam ransum terhadap ketersediaan energi ayam broiler. Agromedia. 33:1–9. DOI:10.47728/ag.v33i2.109.
Ilmiawan, T., B. Sulistiyanto, and C. S. Utama. 2015. Pengaruh penambahan pollard fermentasi dalam pellet terhadap serat kasar dan kualitas fisik pellet. J. Litbang Provinsi Jawa Teng. 13:143–152.
Koni, T. N. I. 2013. Pengaruh pemanfaatan kulit pisang yang difermentasi terhadap karkas broiler. J. Ilmu Ternak dan Vet. 18:153–157. DOI:10.14334/jitv.v18i2.315.
Koni, T. N. I., J. Bale-Therik, and P. R. Kale. 2013. Pemanfaatan kulit pisang hasil fermentasi rhyzopus oligosporus dalam ransum terhadap pertumbuhan ayam pedaging. J. Vet. 14:365–370.
Koni, T. N. I., and T. A. Y. Foenay. 2020a. Penurunan kadar tanin silase kulit pisang dengan menggunakan berbagai aditif. J. Sains Peternak. Indones. 15:333–338. DOI:10.31186/jspi.id.15.3.333-338.
Koni, T. N. I., and T. A. Y. Foenay. 2020b. Pengaruh level tapioka dan lama ensilase terhadap kadar tanin dan mineral silase kulit pisang kepok. J. Ilmu Ternak. 20:87–94. DOI:10.24198/jit.v20i2.29894.
Koni, T. N. I., T. A. Y. Foenay, and Asrul. 2019. The nutrient value of banana peel fermented by tape yeast as poultry feedstuff. J. Ilmu-Ilmu Peternak. 29:234–240. doi:10.21776/ub.jiip.2019.029.03.05.
Koni, T. N. I., Zuprizal, Rusman, and C. Hanim. 2017. Pemanfaatan Umbi Amorphophallus companulatus terhadap Pertumbuhan Broiler. In: Seminar Nasional Program Studi Peternakan Fakultas Pertanian Universitas Sebelas Maret. Surakarta, Surakarta. p. 32–36.
Krisnan, R., and S. P. Ginting. 2009. Penggunaan solid ex-decanter sebagai perekat pembuatan pakan komplit berbentuk pelet : evaluasi fisik pakan komplit berbentuk pelet. In: Seminar Nasional Teknologi Peternakan dan Veteriner. p. 480–486.
Loar, R. E., and A. Corzo. 2011. Effects of feed formulation on feed manufacturing and pellet quality characteristics of poultry diets. Worlds. Poult. Sci. J. 67:19–28. DOI:10.1017/S004393391100002X.
Mandey, J. S., J. R. Leke, W. B. Kaunang, and Y. H. S. Kowel. 2015. Carcass yield of broiler chickens fed banana (Musa Paradisiaca ) leaves fermented with Trichoderma Viride. J. Indones. Trop. Anim. Agric. 40:229–233.
Muramatsu, K., A. Massquetto, F. Dahlke, and A. Maiorka. 2015. Factors that Affect Pellet Quality: A Review. J. Agric. Sci. Technol. 5:717–722. DOI:10.17265/2161-6256/2015.09.002.
National Research Council (NRC). 1994. Nutrient Requirements of Poultry. 9th ed. National Academy Press, Washington, D.C.
Olagunju, A. I., and B. Ifesan. 2013. Changes in nutrient and antinutritional contents of sesame seeds during fermentation. J. Microbiol. Biotechnol. Food Sci. 2:2407–2410.
Oluwamiyi, O., and I. Bazambo. 2016. Nutritional and amino acid analysis of raw, partially fermented and completely fermented locust bean (Parkia biglobosa) seeds. African J. Food, Agric. Nutr. Dev. 16:10866–10883. DOI:10.18697/ajfand.74.15025.
Rahmana, I., D. A. Mucra, and D. Febrina. 2016. Kualitas fisik pelet ayam broiler periode akhir perekat yang berbeda. J. Peternak. 13:33–40.
Retnani, Y., E. D. Putra, and L. Herawati. 2011. Pengaruh taraf penyemprotan air dan lama penyimpanan terhadap daya tahan ransum broiler finisher berbentuk pellet. Agripet. 11:10–14.
Retnani, Y., R. S. Rachman, and H. A. Sukria. 2010. Pengaruh pengurangan jagung sebagai sumber pati terhadap laju alir pellet pada proses produksi berkesinambungan. Agripet. 10:16–20.
Rochi, R., and I. M. Nuriyasa. 2020. Using banana peels in pellet rations to improve performance of local male rabbits (Lepus nigricollis). Int. J. Life Sci. 4:59–71.
DOI:https://doi.org/10.29332/ijls.v4n3.550.
Sa'o, T. M., T. A. Y. Foenay, and T. N. I. Koni. 2021. Kandungan nutrien kulit pisang kepok (Musa paradisiaca) yang difermentasi dengan cairan rumen kambing. J. Ilmu Peternak. Terap. 4:78–83. DOI:10.25047/jipt.v4i2.2467.
Suadnyana, I. M., I. G. L. O. Cakra, and I. W. Wirawan. 2017. Kualitas fisik dan kimia silase jerami padi yang dibuat dengan penambahan cairan rumen sapi Bali. J. Trop. Anim. Sci. 5:181–188.
Thomas, M., and A. F. B. van der Poel. 1996. Physical quality of pelleted animal feed 1 . Criteria for pellet quality. Anim. Feed Sci. Technolgy. 61:89–112.
Zaenuri, R., B. Suharto, and A. T. S. Haji. 2014. Kualitas pakan ikan berbentuk pelet dari limbah pertanian. Sumberd. Alam dan Lingkung. 1:31–36.
Zakaria, A. K. 2011. AKebijakan antisipatif dan strategi penggalangan petani menuju swasembada jagung nasional. Anal. Kebijak. Pertan. 9:261–274. DOI:10.5194/bg-2018-164.
DOI:
https://doi.org/10.31186/jspi.id.17.1.14-21
Article Metrics
Abstract Views : 0 times
PDF Downloaded : 0 times
Refbacks
There are currently no refbacks.

This work is licensed under a
Creative Commons Attribution-ShareAlike 4.0 International License
.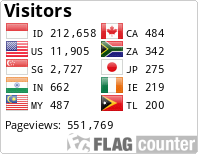 Editorial Office :
Gedung Laboratorium Jurusan Peternakan Lantai 2, Fakultas Pertanian Universitas Bengkulu
Jalan W.R. Supratman, Kandang Limun, Bengkulu, 38371
Email : jspi@unib.ac.id, jsainpet@gmail.com