Pengaruh multinutrisi blok (MNB) sebagai pakan pelengkap terhadap kadar albumin, globulin dan perbandingan A/G pada kambing lokal
A. B. Iskandar
(1
)
, R. I. Pujaningsih
(2)
, Widiyanto Widiyanto
(3)
,
(1)&nbspUniversitas Diponegoro, Indonesia
(2)&nbspLaboratorium Teknologi Pakan Universitas Diponegoro, Indonesia
(3)&nbspLaboratorium Ilmu Nutrisi Ternak Universitas Diponegoro, Indonesia
Abstract
Penelitian ini bertujuan untuk mengkaji pengaruh pakan pelengkap multinutrien blok (MNB) terhadap tingkat produktivitas kambing yang tercermin melalui kadar albumin, globulin dan perbandingan A/G dalam serum darah. Penggunaan kambing lokal bertujuan untuk meningkatkan tingkat produktivitas kambing lokal yang dinilai cukup rendah. Penelitian ini dilakukan di desa Kalisidi, kabupaten Semarang dan analisis serum darah di laboratorium IBL Semarang. Kambing lokal dievaluasi kadar albumin, globulin dan perbandingan A/G di dalam serum darahnya untuk mengetahui apakah pemberian MNB berpengaruh nyata terhadap tingkat produktivitas. 12 ekor kambing lokal dipelihara dalam kandang individu dan dibagi kedalam tiga kelompok berisi 4 ekor berdasarkan bobot badan 17,5 – 20 kg (Kelompok I), 15 – 16,5 kg (Kelompok II), 13,5 – 15 (Kelompok III). Tiap kelompok diberi ransum yang berbeda sesuai dengan kebutuhan tiap kelompok, yang didalamnya diberi perlakuan ransum tanpa MNB (perlakuan I) dan ransum dengan penambahan MNB sebanyak 5, 10, dan 15 gram (perlakuan II, III, dan IV). Sampel darah kambing diambil dan dianalisis untuk mengetahui besar pengaruh kadar albumin, globulin dan perbandingan A/G akibat perlakuan. Data hasil analisis diuji signifikasinya menggunakan ANOVA, apabila hasilnya berbeda nyata maka akan diuji lebih lanjut dengan uji Duncan's New Multiple Range Test (MRT). Hasil penelitian menunjukkan bahwa pemberian level MNB dengan jumlah yang berbeda (0, 5, 10 dan 15 g) tidak berpengaruh nyata (P > 0,05) terhadap kadar albumin, globulin dan perbandingan A/G dalam serum darah kambing lokal. Dapat disimpulkan bahwa pemberian MNB tidak berpengaruh nyata terhadap produktivitas ternak tercermin melalui tingkat kecernaan (albumin) dan peningkatan kesehatan (globulin).
Keywords
MNB; albumin; globulin
References
Alberghina, D., S. Casella, I. Vazzana, V. Ferrantelli, C. Giannetto dan Piccione. Analysis of serum proteins in clinically healthy goats (Capra hircus) using agarose gel electrophoresis. American Society Veterinary Clinical Pathology. 39 (3) : 317 – 321.
Faizal. 2008. Respon pemberian multi mineral blok (MMB) terhadap pertambahan bobot badan sapi bali. Jurnal Ilmiah Ilmu-Ilmu Peternakan. 11 (2) : 66 – 69.
Irfan, I. Z., A. Esfandiari, dan C. Choliq. 2014. Profil protein total, albumin, globulin dan rasio albumin dan globulin sapi pejantan bibit. JITV. 19 (2) : 123 - 129.
Jacob, J. M. dan Y. Y. Rumlaklak. 2010. Pemeriksaan laju endap darah (LED) sebagai indikator terhadap abnormalitas organ hati kambing lokal. Partner. 17 (2) : 153-161.
Kurnianto, E. 2010. Pemuliaan Ternak. Graha Ilmu, Yogyakarta.
Narulita, E., J. Prihatin dan R. S. Dewi. 2016. Pemanfaatan hasil induksi hormon estrogen terhadap kadar estradiol dan histologi uterus mencit (Mus musculus) sebagai buku suplemen sistem reproduksi di SMA. Jurnal Bioedukatika. 4 (2) : 1 – 7.
Sasongko, P. dan W. Mushollaeni. 2017. Efek paparan alginat dalam pangan terhadap kadar protein total, albumin dan globulin darah. Buana Sains 17 (2) : 189 – 196.
Sultana, N dan R. Najam. 2013. Alteration in total protein concentration, serum protein fraction and albumin / globulin ratio in healthy rabbits. International Research Journal Of Pharmacy. 4 (8) : 128 – 130.
Widhyari, S. D., A. Esfandiari dan Herlina. 2011. Profil protein total, albumin dan globulin pada ayam broiler yang diberi kunyit, bawang putih dan Zinc (Zn). Jurnal Ilmu Pertanian Indonesia. 16 (3) : 179 - 184.
Widhyari, S. D. 2012. Peran dan dampak defisiensi zinc (Zn) terhadap sistem tanggap kebal. Wartazoa. 22 (3) : 141 – 148.
Widiyono, I., Sarmin dan B. Suwignyo. 2013. Respons metabolik terhadap pembatasan asupan pakan pada kambing peranakan ettawa. Jurnal Veteriner. 14 (4) : 424 – 429.
Yazid, M., Triyono dan A. Bastianudin. 2000. Penentuan beberapa parameter kimia klinik darah untuk evaluasi kondisi kesehatan pekerja radiasi. Prosiding Pertemuan dan Presentasi Ilmiah Penelitian Dasar Ilmu Pengetahuan dan Teknologi Nuklir. P3TM – BATAN, Yogyakarta. Tanggal. 25 - 26 Juli 2000. Hal. 67- 72.
DOI:
https://doi.org/10.31186/jspi.id.15.2.132-137
Article Metrics
Abstract Views : 0 times
PDF (Bahasa Indonesia) Downloaded : 0 times
Refbacks
There are currently no refbacks.

This work is licensed under a
Creative Commons Attribution-ShareAlike 4.0 International License
.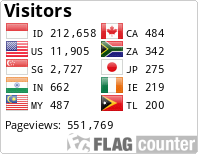 Editorial Office :
Gedung Laboratorium Jurusan Peternakan Lantai 2, Fakultas Pertanian Universitas Bengkulu
Jalan W.R. Supratman, Kandang Limun, Bengkulu, 38371
Email : jspi@unib.ac.id, jsainpet@gmail.com