Potensi Bawang Putih dan Lactobacillus achidophilus sebagai Sinbiotik terhadap Karakteristik Tulang Ayam Broiler
N. E. Aurora
(1
)
, L. D. Mahfudz
(2)
, T. A. Sarjana
(3)
,
(1)&nbsp, Indonesia
(2)&nbspDiponegoro University, Indonesia
(3)&nbspDiponegoro University, Indonesia
Abstract
Penelitian ini bertujuan untuk mengkaji pengaruh sinbiotik dari bawang putih (Alium sativum) dan Lactobacillus achidophilus terhadap karakteristik tulang ayam broiler. Materi yang digunakan sebanyak 144 ekor ayam broiler strain Cobb unsex umur 7 hari dengan bobot badan 218,5 ± 8,87 gram, dalam rancangan acak lengkap (RAL) dengan 3 perlakuan dan 8 ulangan setiap unit percobaan terdiri dari 6 ekor. Perlakuan yang diberikan yaitu T0 : pakan kontrol (tanpa penambahan sinbiotik); T1 : pakan kontrol + 2ml sinbiotik; T2 : pakan kontrol + 4ml sinbiotik. Parameter yang diamati meliputi panjang dan bobot tulang tibia, femur, kekuatan tulang dan masa Ca tulang. Data yang diperoleh dianalisis statistik dan data yang menunjukkan pengaruh perlakuan yang nyata di uji lanjut dengan uji wilayah Duncan. Hasil penelitian menunjukkan bahwa penggunaan sinbiotik hingga taraf 4ml tidak berpengaruh nyata (P>0,05) terhadap panjang femur, bobot tibia dan femur, serta massa kalsium, namun nyata meningkatkan (P<0,05) panjang tibia, kekuatan tulang tibia dan femur. Kesimpulannya adalah penambahan sinbiotik dari ekstrak bawang putih dan Lactobacillus achidophilus sebanyak 2 ml/kg ransum dalam ransum ayam broiler sudah cukup mampu untuk memperbaiki karakteristik tulang ayam broiler.
Keywords
ayam broiler; sinbiotik; bawang putih; lactobacillus achidophilus; tulang tibia; tulang femur; masa kalsium tulang;
References
Applegate, T. J., & Lilburn, M. S. 2002. Growth of the femur and tibia of a commercial broiler line. Poultry Science, 81(9), 1289–1294.
Bangun, G. D. D., Mahfudz, L. D., & Sunarti, D. D. (2013). Pengaruh penggunaan tepung rumput laut (gracilaria verrucosa) dalam ransum ayam broiler terhadap berat dan ukuran tulang tibia dan tarsometatarsus. Animal Agricultural Journal, 2(1): 489-496
Barreiro FR, Artoni SMB, Amaral LA, Barbosa JC, Girardi AM, Pacheco MR, Amoroso L. 2011. Determination of broiler femur parameters at different growth phases. Int J of Poult Sci, 10(11): 849-853.
Cahyono S., N. Suthama, B. Sukamto. 2019. Pertumbuhan tulang ayam broiler diberi ransum dengan protein dan kalsium mikropartikel ditambah Lactobacillus acidophilus atau asam sitrateminar. Nasional Sains & Entrepreneurship, 1(1): 1-7
Datik Setiawati, Bambang Sukamto, H. I. W. 2016. pengimbuhan enzim fitase dalam ransum ayam pedaging meningkatkan pemanfaatan kalsium untuk pertumbuhan tulang dan bobot badan. Jurnal Veteriner, 17(3):468-476
Dilworth, B. C., and E. J. Day. 1965. Effect of varying dietary calcium:phosphorus ratios on tibia and femur composition of the chick. Poultry Sci. 44:1474–1479.
Gourbeyre, P., S. Denery, and M. Bodinier. 2010. Probiotics, Prebiotics, and Synbiotics: impact on the gut immune system and allergic reactions. Journal of leukocyte biology, 89(5): 685-695.
Hartono, E., F., Iriyanti N., dan Suhermiyati S. 2016. Efek penggunaan sinbiotik terhadap kondisi miklofora dan histologi usus ayam sentul jantan. Agripet, 16:(2). 97-105
Hastuti, D. T., Mahfudz, L. D., & Sarengat, D. W. 2013. Pengaruh penggunaan tepung buah jambu biji merah dalam ransum terhadap pertumbuhan tulang ayam broiler. Animal Agricultural Journal, 2(2): 26-32
Heravi, R. M., H. Kermanshahi, M. Sankian, M. R. Nassiri, A. Heravi Moussavi, L. Roozabeh Nasiraii, A.R. Varasteh. 2011 . Screening of lactobacilli bacteria isolated from gastrointestinal tract of broiler chickens for their use as probiotic. African Journal of Microbiology Research, 5(14): 1858-1868
Krismiyanto, L., Suthama, N., & Wahyuni, H. I. 2014. Feeding effect of inulin derived from dahlia variabilis tuber on intestinal microbes in starter period of crossbred native chickens. Journal of the Indonesian Tropical Animal Agriculture, 39(4): 217-223
Leytem, A. B., Kwanyuen, P., & Thacker, P. 2008. Nutrient excretion, phosphorus characterization, and phosphorus solubility in excreta from broiler chicks fed diets containing graded levels of wheat distillers grains with solubles. Poultry Science, 87(12), 2505–2511.
Li, J., Yuan, J., Guo, Y., Sun, Q., & Hu, X. 2012. The influence of dietary calcium and phosphorus imbalance on intestinal NaPi-IIb and calbindin mRNA expression and tibia parameters of broilers. Asian-Australasian Journal of Animal Sciences, 25(4), 552–558.
Maghfiroh, K., B. Sukamto, dan L.D. Mahfudz. 2014. Penggunaan sorgum atau kulit pisang terhidrolisis terhadap retensi kalsium dan massa kalsium tulang pada ayam broiler. J. Agromedia, 32(1): 54-62
Murwani, R. (2010). Broiler Modern. Widya Karya, Semarang
N. Nari, H.A. Ghasemi, I. Hajkhodadadi, A.H. Khaltabadi Farahani. 2020. Intestinal microbial ecology, immune response, stress indicators, and gut morphology of male broiler chickens fed low-phosphorus diets supplemented with phytase, butyric acid, or Saccharomyces boulardii. Livestock Science, 234, 1871-1413
Oikeh, I., Sakkas, P., Blake, D.P. and Kyriazakis, I., 2019. Interactions between dietary calcium and phosphorus level, and vitamin D source on bone mineralization, performance, and intestinal morphology of coccidia-infected broilers. Poultry Science, 98(11): 5679-5690.
Purwati, E., Syukur, S., & Hidayat, Z. 2005. Lactobacillus sp. Isolasi dari biovicophitomega sebagai probiotik. Lembaga Ilmu Pengetahuan Indonesia, Jakarta.
Rizkuna, A., U. Atmomarsono, dan D. Sunarti. 2014. Evaluasi pertumbuhan tulang ayam kampung umur 0-6 minggu dengan taraf protein dan suplementasi lisin dalam ransum. J. Ilmiah Dan Teknologi Peternakan, 3(3): 121-125.
Sanchez-Rodriguez, E., Benavides-Reyes, C., Torres, C., Dominguez-Gasca, N., Garcia-Ruiz, A. I., Gonzalez-Lopez, S., & Rodriguez-Navarro, A. B. 2019. Changes with age (from 0 to 37 D) in tibiae bone mineralization, chemical composition and structural organization in broiler chickens. Poultry Science, 98(11): 5215–5225.
Scholz-Ahrens, K. E., Ade, P., Marten, B., Weber, P., Timm, W., A?il, Y., Schrezenmeir, J. 2007. Prebiotics, Probiotics, and Synbiotics affect mineral absorption, bone mineral content, and bone structure. The Journal of Nutrition, 137(3): 838S–846S.
Siahaan, N.B. D. Sunarti. dan V. D. Yunianto. 2014. Pengaruh penggunaan kulit pisang biokonversi dalam ransum terhadap penyerapan kalsium serta kekuatan tulang ayam broiler. Jurnal Ilmu-Ilmu Peternakan, 24(3): 18-23
Sugiharto, S., T. Yudiarti and I. Isroli. 2017. Effect of feeding cassava pulp fermented with acremonium charticola on growth performance, nutrient digestibility and meat quality of broiler chick. Journal of Animal Sciene, South African, 47 (2): 130-138.
Sumarsih, S., Sulistiyanto, B., Sutrisno, C. I., & Rahayu, E. S. 2012. Peran probiotik bakteri asam laktat terhadap produktivitas unggas. Jurnal Litbang Provinsi Jawa Tengah, 10(1), 1-9
Sunu, P., D.Sunarti, L. D. Mahfudz, V. D. Yunianto. 2019. Prebiotic activity of garlic (Allium sativum) extract on Lactobacillus acidophilus. Veterinary World, 12(22): 2046-2051
Suprapto, W., Kismiyati, S., & Suprijatna, E. 2012. Pengaruh penggunaan tepung kerabang telur ayam ras dalam ransum burung puyuh terhadap tulang tibia dan tarsus. Animal Agricultural Journal, 1(1): 75-90
Syafitri, Y.E., Yunianto, V.D. and Suthama, N. 2015. Pemberian Ekstrak daun beluntas (pluchea indica less) dan klorin terhadap massa kalsium dan massa protein daging pada ayam broiler. Animal Agriculture Journal, 4(1): 155-164.
Talaty, P. N., Katanbaf, M. N., & Hester, P. Y. 2009. Life cycle changes in bone mineralization and bone size traits of commercial broilers. Poultry Science, 88(5): 1070–1077.
DOI:
https://doi.org/10.31186/jspi.id.15.4.375-382
Article Metrics
Abstract Views : 0 times
PDF Downloaded : 0 times
Refbacks
There are currently no refbacks.

This work is licensed under a
Creative Commons Attribution-ShareAlike 4.0 International License
.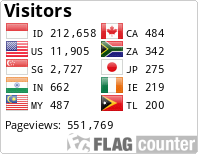 Editorial Office :
Gedung Laboratorium Jurusan Peternakan Lantai 2, Fakultas Pertanian Universitas Bengkulu
Jalan W.R. Supratman, Kandang Limun, Bengkulu, 38371
Email : jspi@unib.ac.id, jsainpet@gmail.com