Pengaruh Pemeliharaan pada Kepadatan Kandang yang Berbeda Terhadap Performa Ayam Broiler
I. D. Woro
(1
)
, U. Atmomarsono
(2)
, R. Muryani
(3)
,
(1)&nbspLaboratorium Produksi Ternak Unggas, Jurusan Peternakan Universitas Diponegoro, Semarang., Indonesia
(2)&nbspLaboratorium Produksi Ternak Unggas, Jurusan Peternakan Universitas Diponegoro, Semarang., Indonesia
(3)&nbspLaboratorium Produksi Ternak Unggas, Jurusan Peternakan Universitas Diponegoro, Semarang., Indonesia
Abstract
Penelitian ini bertujuan untuk mengkaji pengaruh pemeliharaan pada kepadatan kandang yang berbeda terhadap performa ayam broiler. Materi yang digunakan dalam  penelitian ini adalah ayam broiler unsexed sejumlah 280 ekor berumur 2 minggu dengan bobot badan 298,37±23,33 gram (CV = 7,81%) yang dipelihara selama 42 hari. Rancangan  percobaan yang digunakan adalah Rancangan Acak Lengkap (RAL) dengan 4 perlakuan dan 5 ulangan. Perlakuan yang digunakan adalah kepadatan kandang dengan T1 = kepadatan kandang 8 ekor/m2, T2  = kepadatan kandang 12 ekor/m2, T3  = kepadatan kandang 16 ekor/m2 dan T4  = kepadatan kandang 20 ekor/m2. Data yang diperoleh dianalisis menggunakan analisis variansi dan uji F pada taraf 5% kemudian dilanjutkan uji wilayah ganda Duncan jika ada pengaruh perlakuan. Hasil penelitian menunjukkan bahwa kepadatan kandang berpengaruh nyata pada konsumsi ransum, pertambahan bobot badan, dan konversi ransum dimana T1 dan T2 dengan kepadatan kandang 8 ekor/m2 dan 12 ekor/m2 lebih tinggi daripada yang lainnya, tetapi jika di hitung dengan satuan luas T4 lebih efisien. Simpulan dari penelitian ini dilihat dari bobot badan per ekor semakin padat semakin rendah tetapi di tinjau dari satuan luas penggunaan kandang per m2 T4 lebih efisien.
Keywords
ayam broiler, kepadatan kandang, performans
References
Abudabos, A, M., M. S. Emad, E. O. S. Hussein, M. Q. A. Ghadi and R. M. Atiyat. 2013. Impacts of stocking density on the performance and walfare of broiler chickens. Italian J. Anim. Sci. 12:66-69.
Aletor, I.I. Hamid dan E. Pfeffer. 2000. Low, protein, amino acid - supplemented diets in broiler chickens: Effect of performance, carcass characteristics, whole body composition and efficiencies of nutrient utilization. J. Sci. Food Agric. 80: 547-554.
Amarullah, I. K. 2004. NutrisiAyam Broiler. Cetakan Ketiga. Lembaga Gunung Budi. Bogor.
Anggorodi, R, 1985. Manajemen Mutakhir dalam Ilmu Makanan TernakUnggas. PT Gramedia. Jakarta.
Bell, D. D. dan W. D. Weaver Jr. 2002.Commercial Chicken Meat and Egg Production. 5 th Ed. Springer Science+Business Media, Inc. Spring Street. New York.
Fadilah, R. 2004. Ayam Broiler Komersial. Agromedia Pustaka Utama, Jakarta.
Fahruddin, A., W. Tanwirah, H. Indrijani. 2016. Konsumsi ransum, pertambahan bobot badan dan konversi ransum ayam lokal di Jimmy's Farm Cipanas Kabupaten Cianjur. Fakultas Peternakan, Universitas Padjadjaran.
Faiq, U., N. Iriyanti, dan Roesdiyanto. 2013. Penggunaan pakan fungsi-onal dalam ransum terhadap konsumsi pakan dan pertamba-han bobot badan ayam broiler. Jurnal Ilmiah Peternakan 1(1): 282-288.
Gordon, S. H. dan D. R. Charles. 2002. Niche and Organic Chicken Product : Their Technology and Scientific Principles. Nothingham University Press, Definitions : III – X, UK.
Kartasudjana, R. dan E. Suprijatna. 2006. Manajemen Ternak Unggas. Penebar Swadaya. Jakarta.
Lacy, M. dan L. R. Veast. 2000. Improving Feed Conversion in Broiler : A Guide for growers. Springer Science and Business Media Inc. New York.
Nisa, A. S. H. 2008. Performa Ayam Broiler Yang Mendapat Ransum Bersuplemen Cr Organik dan Dipelihara pada Kepadatan Kandang yang Berbeda. Program Studi Ilmu Nutrisi Dan Makanan Ternak Fakultas Peternakan Institut Pertanian Bogor. Bogor. (Skripsi)
Nurfaizin, L. D. Mahfudz dan U. Atmomarsono. 2014. Profil hematologi ayam broiler akibat pemeliharaan dengan kepadatan kandang dan penambahan jintan hitam (Nigela setiva i) yang berbeda. Jurnal Agromedia.(1):81-88
Nuriyasa, 2003 Nuriyasa, M. 2003. Pengaruh Tingkat Kepadatan dan Kecepatan Angin dalam Kandang Terhadap Indeks Ketidaknyamanan dan Penampilan Ayam Pedaging. Majalah Ilmiah Peternakan. 6, (2). Fak. Peternakan, Universitas. Udayana.
Qurniawan, A. 2016. Kualitas daging dan performa ayam broiler di kandang terbuka pada ketinggian tempat pemeliharaan yang berbeda di KabupatenTakalar Sulawesi Selatan. Program Pascasarjana, Institut Pertanian Bogor. (Tesis).
Riley, R. P. And I. Estevez. 2000. Effects of density on perching behaviour of broiler chikens. Appl. Anim. Behav. Sci. 71: 127-140
Sulistyoningsih, M. 2003. Respon Fisiologis dan Tingkah Laku Ayam Brolier Starter Akibat Cekaman Temperatur dan Awal Pemberian Pakan yang Berbeda.Tesis. Magister Ilmu Ternak Program Pasca Sarjana Universitas Diponegoro. Semarang.
Wahju, J. 2004. Ilmu Nutrisi Unggas. Cetakan ke-V.Gadjah Mada University .Yogyakarta.
Wijayanti, R. P. 2011. Pengaruh Suhu Kandang yang Berbeda Terhadap Performans Ayam Pedaging Periode Starter.Fakultas Peternakan. Universitas Brawijaya. Malang.
DOI:
https://doi.org/10.31186/jspi.id.14.4.418-423
Article Metrics
Abstract Views : 0 times
PDF Downloaded : 0 times
Refbacks
There are currently no refbacks.

This work is licensed under a
Creative Commons Attribution-ShareAlike 4.0 International License
.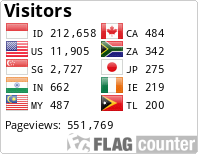 Editorial Office :
Gedung Laboratorium Jurusan Peternakan Lantai 2, Fakultas Pertanian Universitas Bengkulu
Jalan W.R. Supratman, Kandang Limun, Bengkulu, 38371
Email : jspi@unib.ac.id, jsainpet@gmail.com