A B C D E F G H I J K L M N O P Q R S T U V W X Y Z All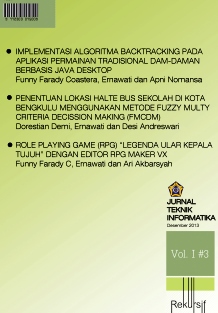 Rekursif
Jurnal Teknik Informatika
View Journal | Current Issue | Register
Management Insight
Journal Management Insight (JMI)is an online journal that is published two times a year. It publishes research papers that give rigorous theoretical and practical insight of business and managament. JMI aims to provide a forum for the dissemination of theory application and research in all areas of business and management, including but are not limited to Financial, Operational Management, Human Resource Management, Marketing, Business Strategy, Decision Science and Decision-making, Strategic Negotiation, Business Risk, Knowledge Management, Human Capital Management, Technology Management, Entrepreneurship, and Others relevant subjects.
It is intended for researchers, students, business practitioners, and entrepreneurs to publish their ideas and experiences, and share their knowledge on business and management issues.
View Journal | Current Issue | Register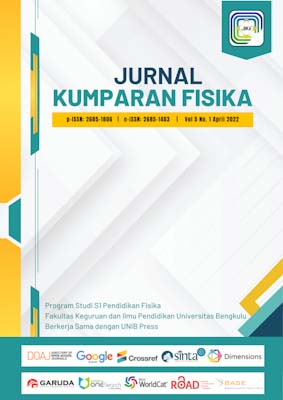 Jurnal Kumparan Fisika
Jurnal Kumparan Fisika (JKF) adalah jurnal yang berisikan artikel hasil penelitian terhadap pembelajaran fisika dan ilmu fisika. JKF dikelola oleh Program Studi Pendidikan Fisika Fakultas Keguruan dan Ilmu Pendidikan Universitas Bengkulu. JKF terbit pada Bulan April, Agustus, dan Desember. JKF bernomor e-ISSN 2655-1403.
View Journal | Current Issue | Register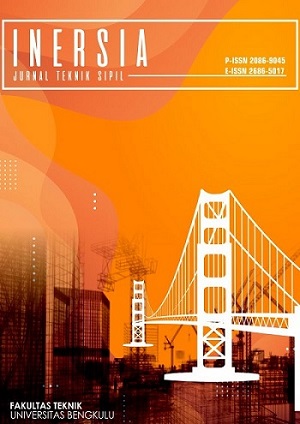 Inersia, Jurnal Teknik Sipil
Inersia merupakan jurnal teknik sipil yang diterbitkan pertama kali pada bulan Oktober 2009 oleh Fakultas Teknik Universitas Bengkulu. Setiap volume terdiri dari dua edisi yaitu edisi nomor 1 untuk terbitan Bulan April dan edisi 2 untuk Bulan Oktober. Jurnal ini menerbitkan hasil – hasil penelitian di bidang Teknik Sipil yaitu Trasnportasi, Sumber Daya Air, Manajemen Kontruksi, Geoteknik dan Struktur Bangunan.
ISSN 2086-9045
View Journal | Current Issue | Register
Jurnal Ilmiah Kutei
View Journal | Current Issue | Register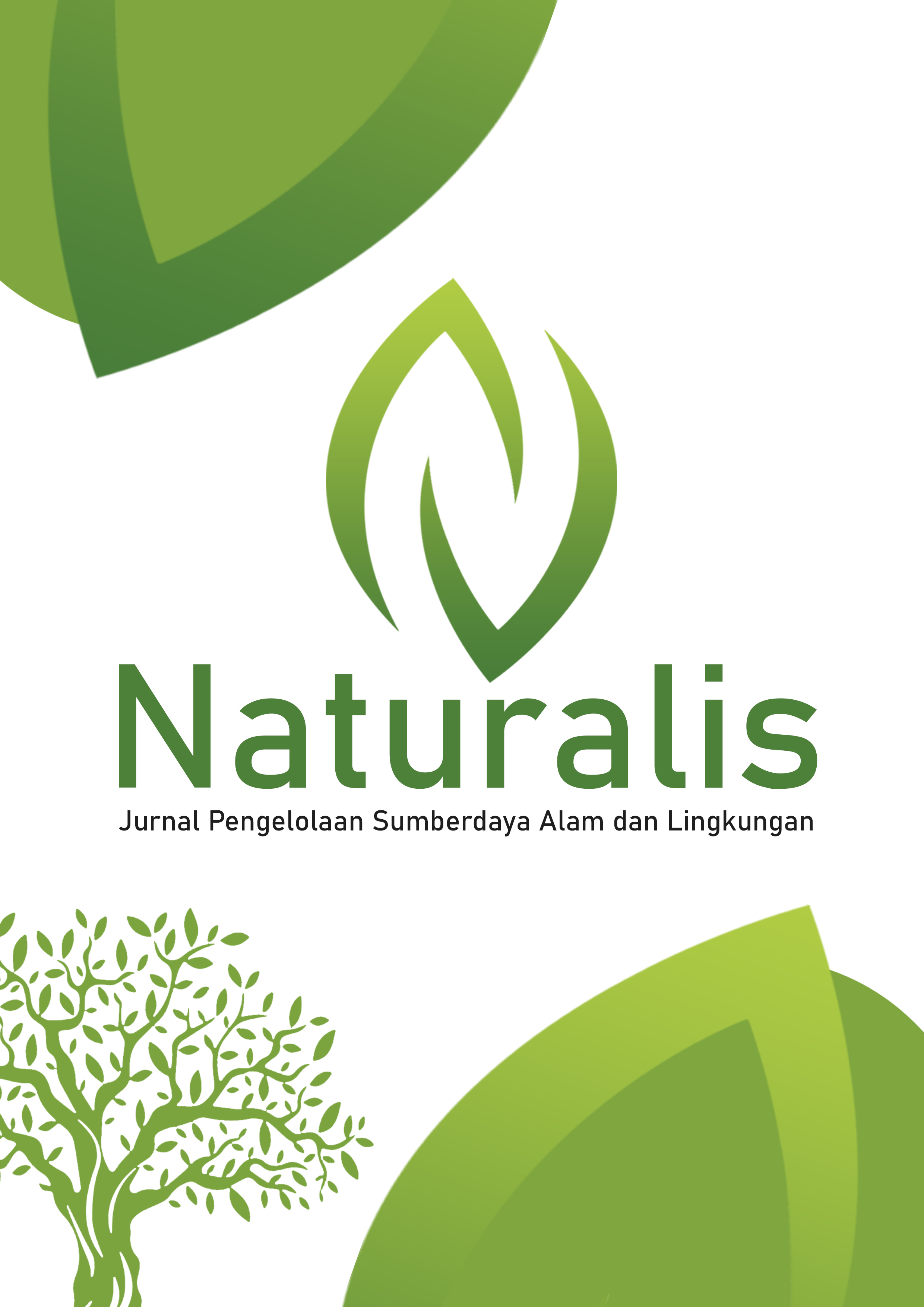 Naturalis: Jurnal Penelitian Pengelolaan Sumber Daya Alam dan Lingkungan
Naturalis (ISSN:2302-6715) diterbitkan secara berkala oleh Program Studi Pengelolaan Sumberdaya Alam dan Lingkungan (S2) Universitas Bengkulu dan digunakan sebagai media diseminasi hasil penelitian dalam bentuk full research article, short communication maupun kajian pustaka (review article) mengenai aspek-aspek Ilmu Lingkungan. 
Jurnal Naturalis menerima artikel dalam bahasa Indonesia dengan meliputi beberapa topik kajian lingkungan diantaranya Manajemen Lingkungan, Ekologi Lingkungan, Konservasi Sumber Daya Alam dan Lingkungan, Pembangunan dan Lingkungan, Analisis Mengenai Dampak Lingkungan, Perencanaan dan Administrasi Lingkungan, Kesehatan Lingkungan, Rekayasa Lingkungan dan Pencemaran Lingkungan, dan Sistem Informasi Lingkungan
View Journal | Current Issue | Register
Jurnal Pendidikan Eksakta
View Journal | Current Issue | Register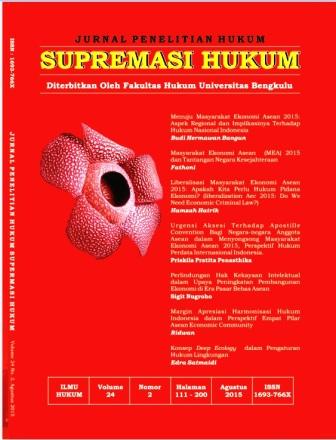 Supremasi Hukum: Jurnal Penelitian Hukum
Jurnal Penelitian Hukum "Supremasi Hukum" [e-ISSN 2579-4663 dan p-ISSN 1693-766X] adalah nama baru sebagai pengganti "Jurnal Penelitian Hukum yang terbit sejak Tahun 1995 oleh Fakultas Hukum Universitas Bengkulu. Jurnal Penelitian Hukum "Supremasi Hukum" merupakan jurnal atau media informasi dan komunikasi di bidang hukum berisi artikel ilmiah hasil penelitian  terkait bidang ilmu hukum yang meliputi Hukum Perdata, Hukum Ekonomi/Bisnis, Hukum Pidana, Hukum Administrasi Negara, Hukum Tata Negara, Hukum Konstitusi, Hukum Islam, Hukum Lingkungan, Hukum Adat, Hukum Internasional dan sebagainya yang berhubungan dengan masalah-masalah hukum.
View Journal | Current Issue | Register
Boencolen Journal of Social Science and Humaniora
View Journal | Current Issue | Register
Bencoelen Journal of Science and Technology
View Journal | Current Issue | Register
51 - 60 of 60 Items