A B C D E F G H I J K L M N O P Q R S T U V W X Y Z All
Abdi Reksa
Abdi Reksa merupakan jurnal  digunakan sebagai sarana publikasi kegiatan Pengabdian Masyarakat dalam cakupan ranah ilmu pengetahuan, rekayasa dan terapan serta ranah ilmu lain yang berlandaskan kepada pemanfaatan teknologi.
View Journal | Current Issue | Register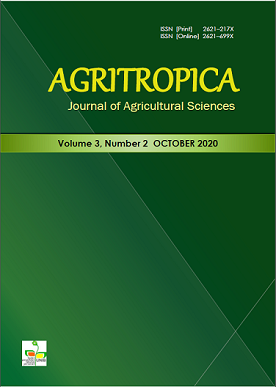 AGRITROPICA : Journal of Agricultural Sciences
AGRITROPICA  is an international, double-blind peer-reviewed, open-access journal, published by Badan Penerbitan Fakultas Pertanian (BPFP), Fakultas Pertanian Universitas Bengkulu (Publishing House of Faculty of Agriculture, University of Bengkulu). International Standard Serial Number AGRITROPICA : 2621-217X (Print) and 2621-699X (Media Online).  It  will consider submissions from all over the world, on research works not being published or submitted for publication towards publication as the full paper, review article and research note in all areas of tropical agricultural sciences.
AGRITROPICA includes a wide range of tropical agricultural fields and disciplines to create a platform for the authors to make their contribution towards the journal and the editorial office promises a peer review process for the submitted manuscripts for the quality of publishing. The scopes of the journal include, but are not limited to, the following fields: Agribusiness, Agroindustry, Crop Sciences, Forestry and Environmental Sciences, Animal Husbandry, and Marine Sciences. The journal is published in both print and online versions, and the online version is available for free.
View Journal | Current Issue | Register
Akta Agrosia
Akta Agrosia is dedicated to researchers or academics who intent on publishing research, scientific thinking, or other scientific ideas.  The articles published in the Akta Agrosia are the author's original works  covering on Crop Production, Crop Physiology, Pest and Disease, Soil Science, Agronomy, Plant Genetics, Plant Breeding, Plant Biotechnology. The submitted papers will be blind reviewed by relevant peer-reviewers.  Akta Agrosia is published in English by Jurusan Budidaya Pertanian Fakultas Pertanian Universitas Bengkulu in collaboration with Badan Penerbit Fakultas Pertanian (BPFP) UNIB, biannually in June and December. ISSN:1410-3354 (printed media) and eISSN: 2615-7136 (online media).
Akta Agrosia is indexed by Google Scholar and Dimensions.

View Journal | Current Issue | Register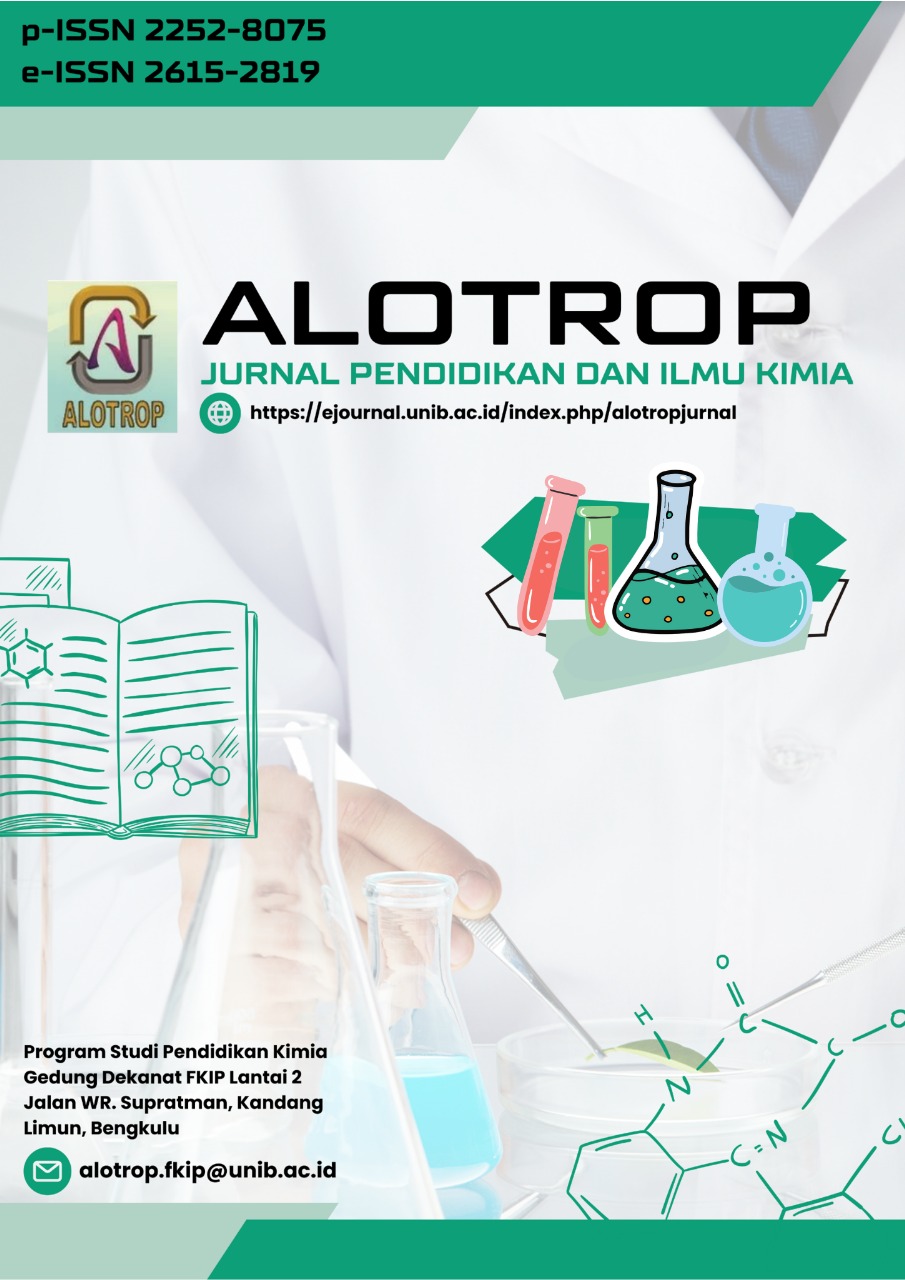 Alotrop
Welcome to the Journal Alotrop, is an Open-Acces and peer-reviewed journal aims to publish scientific articles related to chemistry and education :i.e an interaction between natural sciences, educational sciences, technologies and management for both education and sciences and wise use of resources. We particularly encourage manuscripts that discuss contemporary research that can be used directly or inderecly in adressing critical issues and sharing of advanced knowledge and best practices in chemistry and education.
p-ISSN 2252-8075
e-ISSN 2615-2819
View Journal | Current Issue | Register
ARMATUR: Jurnal Arsitektur dan Perencanaan
View Journal | Current Issue | Register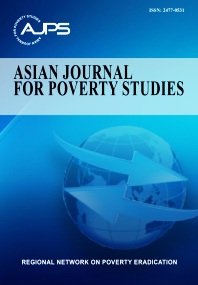 ASIAN JOURNAL FOR POVERTY STUDIES (AJPS)
Asian Journal for Poverty Studies (AJPS) is a peer-reviewed international journal publishing research articles on poverty studies including, but not limited to, urban and rural poverties, gender studies on poverties, public policies on poverties, community empowerment, and technology for poverty alleviation. AJPS is published twice a year, in June and December, both online and printed versions.
p-ISSN 2477-0531
e-ISSN 2622-8386
View Journal | Current Issue | Register
1 - 6 of 6 Items