A B C D E F G H I J K L M N O P Q R S T U V W X Y Z All
Bencoelen Journal of Science and Technology
View Journal | Current Issue | Register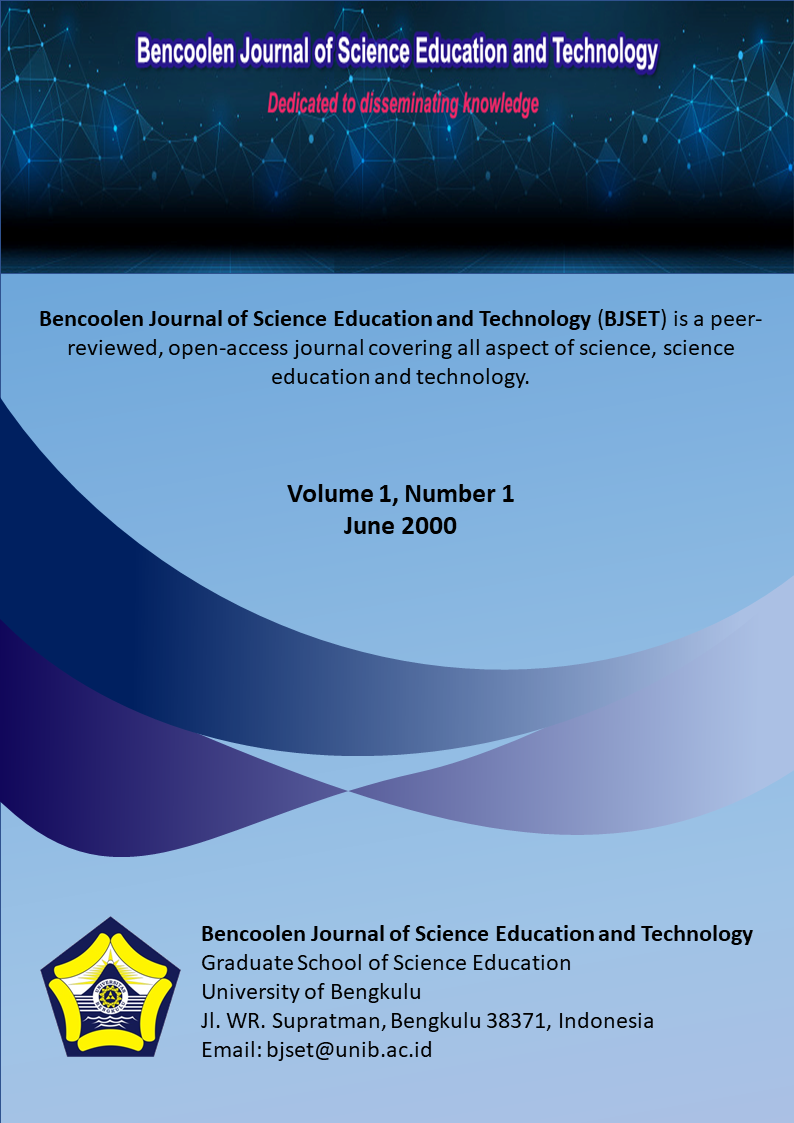 Bencoolen Journal of Science Education and Technology
Bencoolen Journal of Science Education and Technology (BJSET) is a peer-reviewed, open-access journal covering all aspect of science, science education and technology. BJSET journal welcomes the submission of scientific articles related to sciences and technology. We encourage scientist, lecturer, teacher and student to submit their original paper to the journal. BJSET journal is published by University of Bengkulu, two times a year on June and December.
View Journal | Current Issue | Register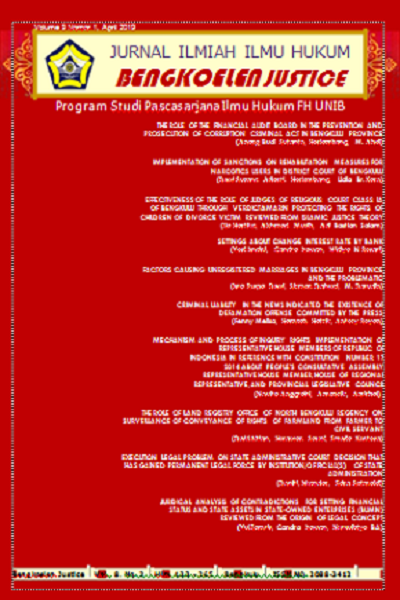 Bengkoelen Justice : Jurnal Ilmu Hukum
Bengkoelen Justice is a peer-reviewed professional journal with the editorial board of scholars mainly in applied law. It is published by the Postgraduate Program of Law, Universitas Bengkulu, Indonesia with the ISSN (Online) : 2686-2867 and ISSN (print): 2088-3412
The journal seeks to disseminate research to educators around the world and is published twice a year in the months of April and November. The newest template has been published since Volume 9(1): April 2019.
View Journal | Current Issue | Register
Boencolen Journal of Social Science and Humaniora
View Journal | Current Issue | Register
Buletin Peternakan Tropis
View Journal | Current Issue | Register
1 - 5 of 5 Items