A B C D E F G H I J K L M N O P Q R S T U V W X Y Z All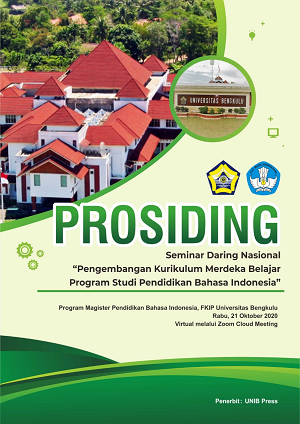 Seminar Nasional Pendidikan Bahasa dan Sastra
Seminar Nasional Pendidikan Bahasa dan Sastra diadakan oleh seluruh program studi yang ada pada Jurusan Pendidikan Bahasa dan Seni, FKIP Universitas Bengkulu. Seminar Nasional kedua pada tahun 2020 diselenggarakan oleh Program Magister Pendidikan Bahasa Indonesia yaitu Seminar Daring Nasional "Pengembangan Kurikulum Merdeka Belajar Program Studi Pendidikan Bahasa Indonesia" yang dilaksanakan pada Rabu, 21 Oktober 2020 melalui Virtual dengan Zoom Cloud Meeting. Pembicara Utama yaitu Prof. Dr. Sarwiji Suwandi, M. Pd. (Universitas Sebelas Maret), Dr. Maman Suryaman, M.Pd. (Universitas Negeri Yogyakarta), dan Dr. Susetyo, M.Pd. (Universitas Bengkulu)
View Journal | Current Issue | Register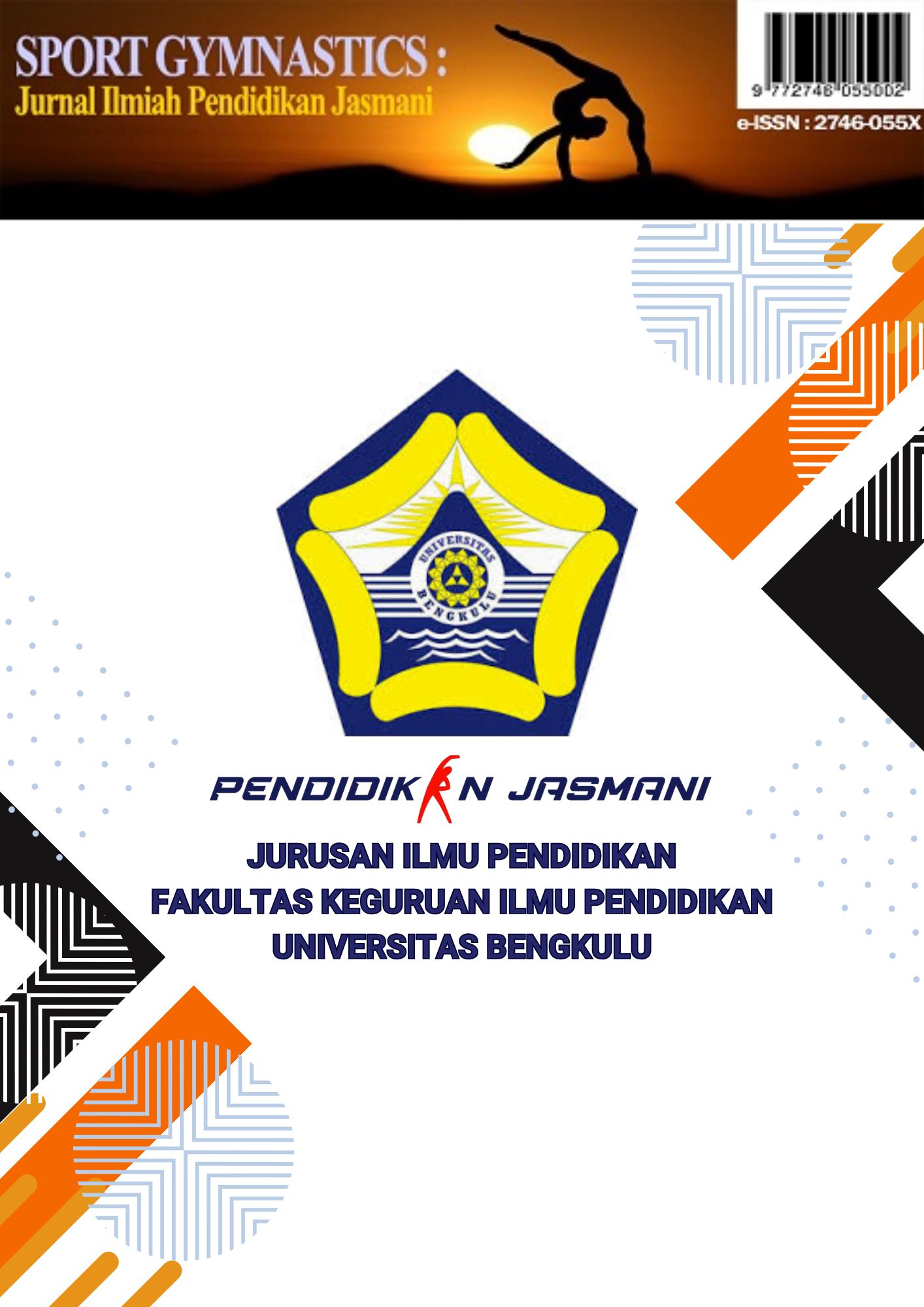 SPORT GYMNASTICS : Jurnal Ilmiah Pendidikan Jasmani
SPORT GYMNASTICS: Jurnal Ilmiah Pendidikan Jasmani, It is a place for the dissemination and publication of research results from undergraduate theses or final assignments for Undergraduate Study Program Physical Education which is the duty of every student to upload scientific work as a condition for graduation and graduation. The article was written with the supervisor and was published online after going through a review process by two reviewers and the editorial team. The article also has been through the Plagiarism Check using turnitin.
Journal Title : SPORT GYMNASTICS: Jurnal Ilmiah Pendidikan Jasmani
E- ISSN : 2746-055X
DOI : 10.33369/gymnastics

Chief Editor : Defliyanto, S.Pd, M.Pd (SCOPUS ID : 57221399835)

Associate Editor : Septian Raibowo, S.Pd, M.Pd

Frequency

: (April

& October)




Publisher

: UNIB Press

Email : gymnastics.penjas@unib.ac.id
INDEX:
View Journal | Current Issue | Register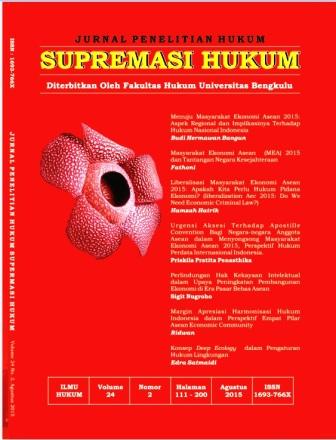 Supremasi Hukum: Jurnal Penelitian Hukum
Supremasi Hukum : Jurnal Penelitian Hukum [e-ISSN 2579-4663 dan p-ISSN 1693-766X] adalah nama baru sebagai pengganti "Jurnal Penelitian Hukum yang diterbitkan oleh Fakultas Hukum Universitas Bengkulu sejak Tahun 1995. Jurnal "Supremasi Hukum: Jurnal Penelitian Hukum" merupakan jurnal atau media informasi dan komunikasi di bidang hukum berisi artikel ilmiah hasil penelitian terkait bidang ilmu hukum yang meliputi Hukum Perdata, Hukum Ekonomi/Bisnis, Hukum Pidana, Hukum Administrasi Negara, Hukum Tata Negara, Hukum Konstitusi, Hukum Islam, Hukum Lingkungan, Hukum Adat, Hukum Kekayaan Intelektual, Hukum Perlindungan Perempuan dan Anak, Hukum Internasional dan sebagainya yang berhubungan dengan masalah-masalah hukum.
View Journal | Current Issue | Register
1 - 3 of 3 Items